Conservatories are notorious for being too hot in the summer and too cold in the winter. During the summer, spending time in your conservatory can be glorious, or it can be like sitting in a stuffy greenhouse. It doesn't take much for your conservatory to quickly overheat and create an unpleasant and humid atmosphere. So, here are some suggestions to help keep conservatories cool during the summer months.
Tips on how to keep conservatories cool in the summer
If you are thinking of installing a new conservatory, or just want to make your existing one more effective, then here is some helpful advice you may want to take into consideration before you start building or some simple changes you can make to your current conservatory. Here are some simple and relatively cheap ways of keeping your conservatory cool throughout the summer.
Blinds
Blinds are one of the cheapest and simplest solutions to keeping your conservatory cool. They help to reduce the room down significantly to a cooler temperature by shielding the sun's glare. They also help to keep the heat escaping out the windows through the winter months. Blinds serve a dual function of not only keeping the room at a cool temperature but blocking out the glare from the sun. You can choose from a wide variety of blinds that are available in a number of different colours, materials and styles.
You can find more cost-effective blinds from places like Dunelm. You can opt for either pull-cord operated or motorised blinds. Both can look equally as stylish, however, this may depend on your budget. Blinds are an easy, cheap and flexible option which can give you the ability to regulate how much light and warmth you want to let in, no matter the time of year.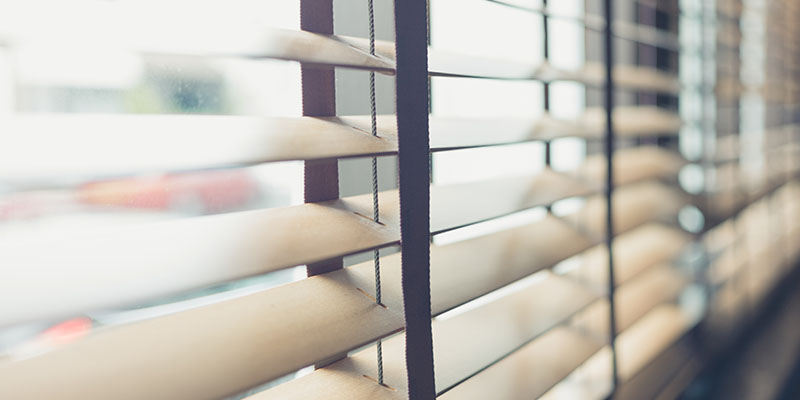 Air Conditioning
Air conditioning is one of the most effective cooling methods but comes at a heavy price. They are expensive to run but excellent for controlling the room temperature efficiently and quickly. Some air conditioning units also come fitted with heating and cooling systems, so that you can feel comfortable in your conservatory throughout the year. If you know that you spend a great deal of time in your conservatory or what to use it for practical purposes such as a study, then air conditioning units are ideal.
If you have made up your mind and decided you want to invest in the installation of air con, you can opt for solar-assisted air conditioning units. These are not only much cheaper to run but also much better for the environment. Before purchasing your unit, it is essential to work out how much space requires cooling so that you buy the correct size unit suitable for the dimensions of your conservatory.
Ventillation
A much cheaper alternative method to installing air conditioning units is allowing enough ventilation into your conservatory. If windows and doors are kept closed, the room will retain all its heat. Having the windows open allows air to circulate the room, and when used in conjunction with blinds, is an efficient way of keeping your conservatory cool and well ventilated. To keep your conservatory at a cool and pleasant temperature, leave the doors and windows open ajar to allow the fresh air to drift in. To maximise this airflow, make sure to keep both top and bottom vents open. If your conservatory does not have vents, or they were not built into the design, then you can consider installing an openable skylight.
It is a good idea to think about ventilation before the building of your conservatory, adding this additional ventilation afterwards can be much more expensive. You will, however, waste a lot of energy keeping your conservatory warm in the winter if you do not remember to close the vents as the seasonal temperature starts to depreciate. Keeping doors and windows open during the summer is an ideal and cost-effective way of keeping your conservatory cool in the warm weather. Nevertheless, you must remember to lock up before leaving the premises.
Ceiling and Standing Fans
Both forms of fans are a practical, effective and comparatively cheap method of cooling your conservatory. Ceiling fans work best when doors and windows are left open ajar; this allows fresh air to circulate the room effectively. Ceiling fans can be installed both during the building of a conservatory or after to an existing one. As an alternative to a ceiling fan, you could also consider investing in a standing fan.
Take a look at the different motorised fans with changeable speeds or you could opt for a more aesthetically pleasing bladeless fan. When it comes to standing fans, depending on the size of your conservatory, you may need more than one to cool the room effectively, whereas, with a ceiling fan, one is usually enough.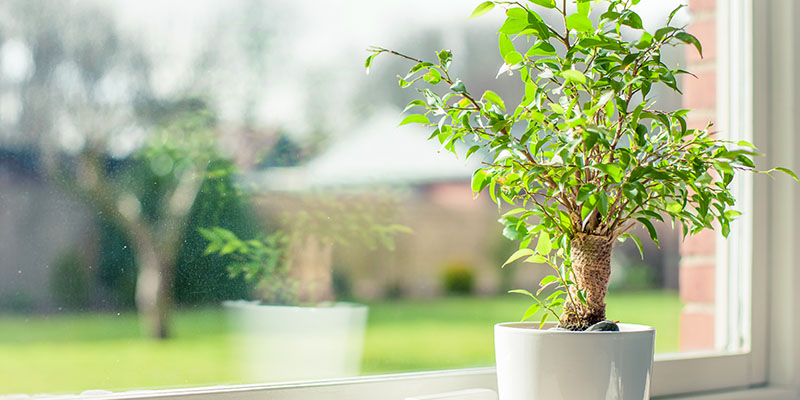 Decor
The choice of decor and colour scheme you decide on will have a significant impact on the temperature and atmosphere of your conservatory. Opt for a cool colour scheme that will make the room feel light and airy, whilst avoiding dark furniture, dark paint and leather furnishings. Choose soft fabrics such as cotton to replace leather furniture as this tends to feel sweaty in the heat and will contribute to the warmth inside of the conservatory. Wooden furniture is also a good option for maintaining a cool conservatory environment.
Keeping plants, small trees and flowers around the room will help to create a calming environment while helping with the moisture. It will also feel like you have incorporated the garden into your home so that you can enjoy the beauty of the outdoors while protecting yourself from the heat of the sun.
Summary
When it comes to keeping your conservatory cool this summer, remember these top tips. There are a number of factors that will cause it to overheat, but with these solutions to the problem at hand, hopefully, you can enjoy your conservatory during the warmer months. If you are looking to build a conservatory in Luton, make sure to keep these suggestions in mind before you start building to help you save the time and expenses later on down the line.