No matter how much time you spend in your conservatory, you may not have noticed the telltale signs that your roof has become damaged and started to age. Depending on the quality of the materials, products and workmanship of your conservatory, the average lifespan is between 10 to 20 years. If you know your conservatory is approaching this age, there are some signs you can look out that will indicate whether you are in need of a conservatory roof replacement or not.
Conservatories can be a considerable investment, so it is essential to keep it in as good of condition as possible. Here is some advice on why you need to look out for these indications and why it is crucial to replace your conservatory roof.
Why do I need a Conservatory Roof Replacement?
If your conservatory is more than 20 years old, it is likely that the roof will no longer be performing to its original standard. It is essential to get the roof updated with more modern and durable products designed to last longer and stand the test of time.
If your roof is in poor condition, this can cause a massive loss of heat in your home and can cause you to spend needless amounts of money on heating bills. Your property can also suffer from damp as an additional result which can cause damage to furniture and household items. Mould is also extremely harmful to human lungs, so it is essential to eliminate all traces of it in your home. If the conservatory roof is leaking, this will also inflict damage on belongings and your home's interior. Carpets, curtains, sofas and rugs will all be ruined by the existence of internal dampness or a leaking roof. Here are five signs that it is time for a conservatory roof replacement.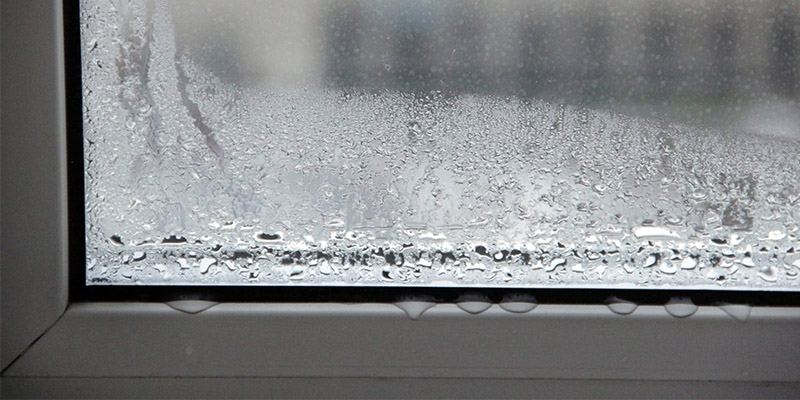 1. Condensation Buildup
If you have noticed that there is an excessive buildup of condensation in your conservatory, then chances are, there is an issue with the performance of your roof. The issue is most likely to be with the sealant between the glass or uPVC. Excess condensation does not always mean that your conservatory roof needs replacing, but if it is a persistent problem, it is a consideration you must recognise.
Condensation can transform into damp if left to its own devices, mould and mildew. And as stated before, this can not only cause damage to soft furnishing and household belongings but also put the health of you and your family at risk. If you know that household members suffer from respiratory system issues, then get your roof looked into by a professional as soon as possible.
2. Unbalanced Temperatures
If you are unable to spend an adequate amount of time in your conservatory because of the irritating fact that it is just too hot in the summer and not warm enough in the winter, then this is an indication that it could be time for a roof replacement. Tiled roofs are much better insulators of heat, ensuring that you can make the most of your conservatory space throughout the different seasons. If you are looking for a temporary fix, then heaters and air conditioning are possible considerations. However, this is not a permanent solution to the problem.
3. Draughs
Draughs in your conservatory are a sure sign that you need to replace your conservatory roof. It is an obvious indication that your conservatory is suffering with insulation issues. If you can feel draughs that are not coming in through the doors or windows, it is likely there's a crack in your roof allowing cold air to enter.
Not responding to this issue soon enough will only cause your heating bills to rise considerably and potentially cost you more in the long run. If you have noticed an increase in draughs in your conservatory, this may occur due to the age of your conservatory but also issues with the sealant fittings. By replacing your roof with a new Guardian Tiled roof, you can eliminate the problem of draughs and constrain the heat in your home.
4. Noticeable Exterior Damage
Cracked and blistered frames, along with algae and scum buildup is an unmistakable sign that your conservatory roof needs replacing. These kinds of visible wear and tear are usually a signals that there is deeper damage to the structure, ventilation and insulation of your conservatory that needs to be addressed before more consequential difficulties arise.
If you have recently had your conservatory installed (within the past five years), then it may be a possibility to have just part of the roof repaired. If your conservatory is more than ten years old, then it will be in your favour to have the whole roof replaced in one go. Opting for a solid roof replacement over glass or uPVC is guaranteed to prolong the lifespan of your conservatory.
5. Leaking Roof
Having noticed important signs of leaking or water damage, then your conservatory roof will need immediately replacing. If the leak is coming from the roof, rather than from the conservatory frame, then it is possible that the damage has built up gradually over time due to sealant problems, leaking vents, loose panels or disconnected cappings.
If you have attempted to temporarily repair the area the leak is getting through, then, unfortunately, it is unlikely that you will have managed to resolve the problem permanently. Most leaks are caused by inferior quality materials used in the construction of the roof. These materials will undoubtedly degrade over the years or warp due to temperature fluctuations. Warping of materials is more likely if your roof is made from polycarbonate materials. Tiled roofs are much less likely to leak, and in the unlikely event that they do, they are much easier to repair.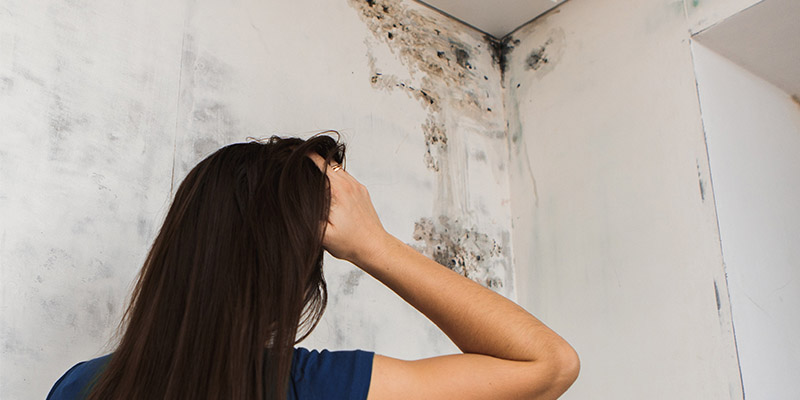 Summary
Here are just a few signs that you may need to replace the roof on your conservatory. If you have noticed more than one of these indications on your conservatory, then it is worth investing in a professional to come out and perform an inspection. If you are in need of a supplier and fitter of high-quality Guardian Conservatory Roof Replacements in Luton, then get in touch with CS Windows today. If you have enjoyed this article, then why not give it a share on your social media?