The presence of natural light in your home is a well-known mood enhancer. It is also the most effective way of creating the appearance of a bigger and brighter space, so we have found a few simple ways of brightening up your living room. Here is our guide on how to brighten up your living room.
A Guide On How To Brighten Up Your Living Room
There are a number of methods of effectively increasing the natural light in your home and succeed in brightening up your home. From painting the walls a different colour to installing bi-folding doors, there is an abundance of ways to do so, at both ends of the affordability spectrum.
Repaint the Walls
Because dark colours absorb light, the best way to instantly brighten up a room is to paint the walls using lighter hues. Shades of white, grey, cream and beige should be your go-to colours. Make sure to match the ceiling with the walls, or paint each in similar shades. If you are looking to improve the brightness of the room significantly then painting the walls is a good place to start. Here are some ideas and inspiration on how to paint using neutral shades. Delux also has an extensive range of paints to choose from.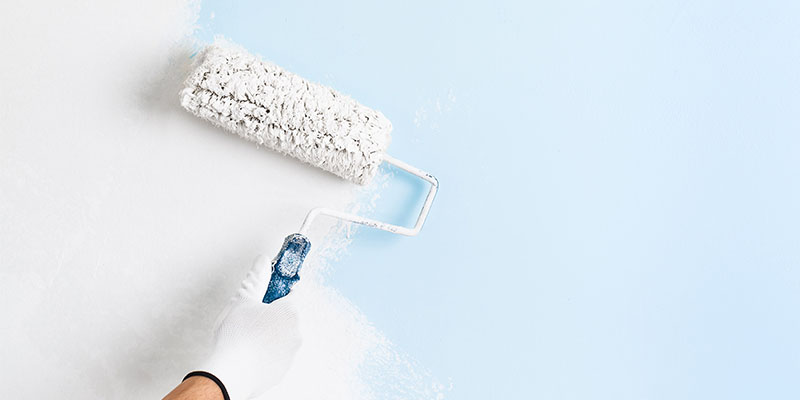 Incorporating Light Furnishings
Once you have painted the room a lighter colour, you can then incorporate paler-toned pieces of furniture. If the sofa is one of the focal points of the room, then make sure it is made from a light shade of material. Nevertheless, coffee tables and dressers can also be prominent features of a room. Make sure not to opt for dark wood pieces as these can easily suck the light out of a space. Marble or glass are both suitable substitutes for dark wood coffee tables. However, if you prefer the look of wood, then look for white painted furniture or bare oak timber.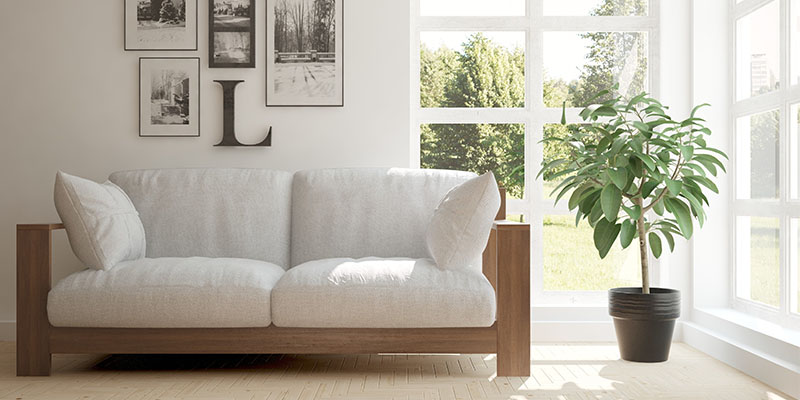 Replacing the Flooring
Although carpets are comfortable and make a room feel far cosier, they're no good for enhancing natural light. Instead of having carpets in your living room, opt for hard floorboards that contain a high level of shine. This will effectively make your living room feel lighter. Nonetheless, wooden flooring can be extremely expensive, so luckily there are more affordable alternatives available. Wooden-effect laminate flooring will initially cost you far less but will still contribute to making the room feel brighter. You could also look into installing white gloss floor tiles, ideal for modern-style living rooms.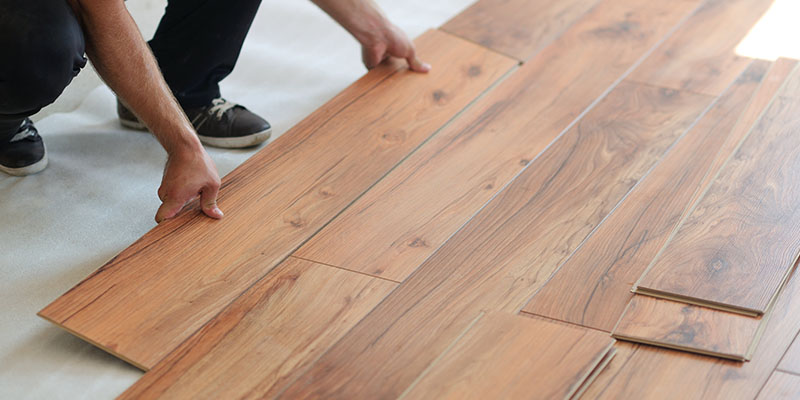 Look into the Addition of Skylights
Obviously, this will not be appropriate for all properties, but for those with a roof that allows them to do so, you should definitely consider the installation of skylights. Because of the position of the windows, they make for an intense and direct source of sunlight into the room. The addition of skylights will also eliminate the need for artificial lighting, and instead allow for a presence of natural light. Take a look at the Velux Window website for more information on the types of skylights they have to offer.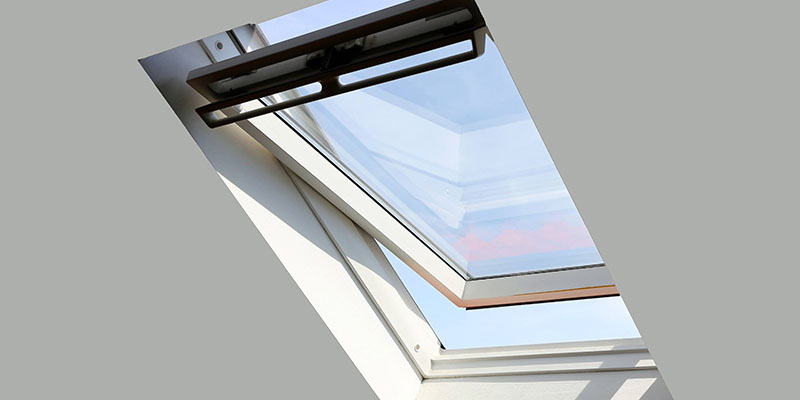 Install Bi-folding Doors
This is one of the most effective ways of brightening up a room. Bi-fold doors are a great way of creating a seamless transition between your home and garden. They're perfect for bringing the outdoors inside. Effectively, you are creating a wall of glass, so the amount of light that will be entering the room is going to increase substantially. If you're looking for bi-folding doors in Luton, then get in touch with CS Windows today for a free quote and reliable service. If you have minimal space in your living room, then bi-folding doors are also great space savers. They provide ultimate floorspace and offer great versatility benefits. These doors are also widely available in a variety of colours and material.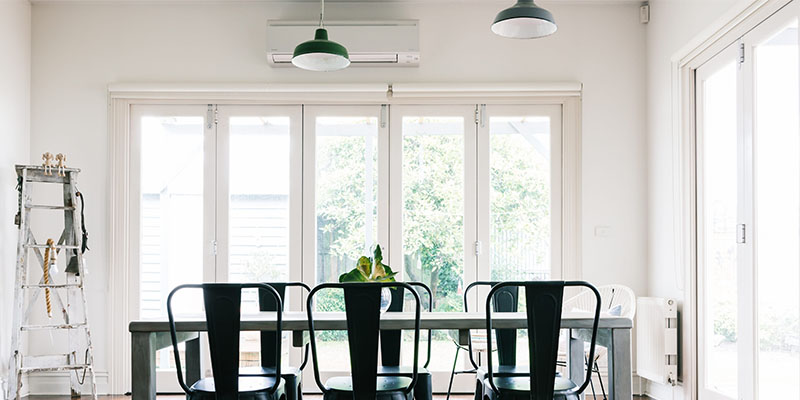 Multiple Mirrors
If the room you are updating does now allow for the addition of bi-fold doors, then why not think about mirrors as an alternative? Mirrors are able to successfully reflect light around the room, especially if there is already some presence of natural light. You can easily enhance a dim room with by adding large mirrors or mirrored furniture around the room. If there is a fireplace in the room, then a common feature is to place a mirror above the mantlepiece. If you have a bare wall, then incorporate a floor-to-ceiling size mirror for extra impact.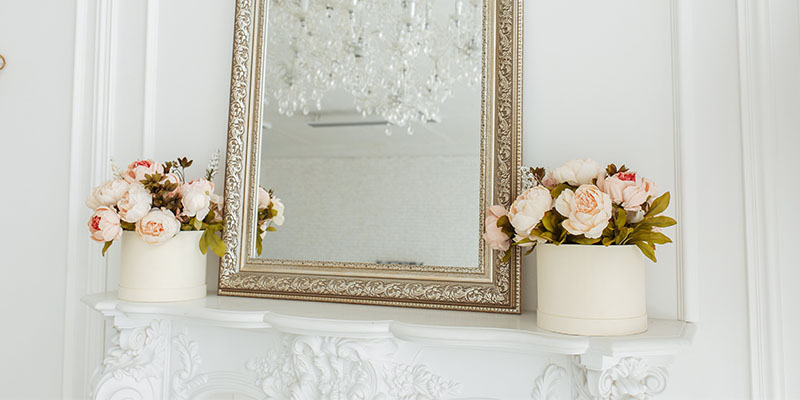 Inclusion of a Conservatory
This is possibly the most expensive change you could make in order to brighten up your home; however, it is an effective method. To maximise the amount of light let into your home, the addition of a sunroom or conservatory provides the perfect entry. It offers a bright, sunlit sanctuary you can relax in. The age, style and size of your house may contribute to the style of conservatory you can opt for. The Victorian, Edwardian and Lean-To conservatories are the most common designs nowadays due to their versatile and practical characteristics. Take a read of this guide if you are unsure as to what style conservatory will best suit your property. For increasing the light in your home, a glass roof conservatory will be the most suitable option.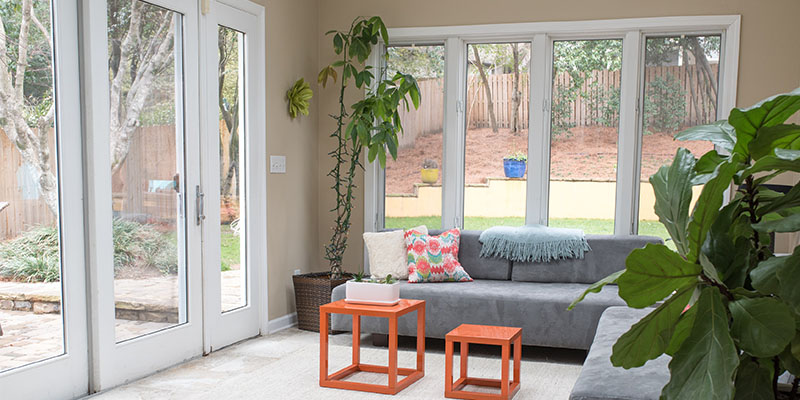 Clear Out Clutter
The last way we have found effective in brightening up your living room is to declutter the contents of it meticulously. Overcrowded surfaces, side tables and bookshelves create the appearance of a smaller, darker room. It is advised to regularly spend some time clearing out unnecessary and unused items in your home. Take a read of this comprehensive guide on how to sufficiently declutter your home.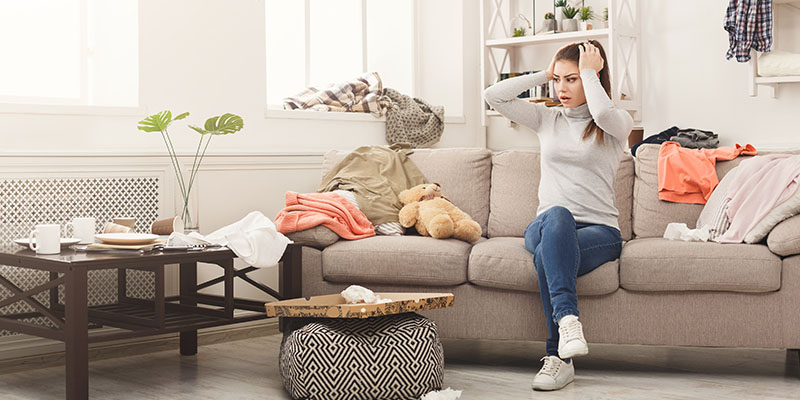 Successfully Brightening Up Your Living Room
Hopefully, this article has been a useful source of inspiration on how to successfully brighten up your living room. Transforming your main living space into a bright and luminous area to relax in does not need to be expensive. However, more effective methods are guaranteed to cost considerably more. If you're looking for suppliers and installers of conservatories, get in touch with us today. If you have found this useful in any way, please feel free to share it on your social media.