If you have wooden window frames in your property, they demand slightly more maintenance than other materials do. Nevertheless, making sure your frames are well kept as well as maintaining its good condition will ensure they provide a long service life. Timber window frames offer multiple desirable features; they provide high durability qualities, exceptional aesthetic characteristics and thermally insulating attributes. If you are looking to install these into your home or have recently done so, then you will need to be aware of how to successfully keep them in good condition. Here is our guide on maintaining wooden window frames. By following our advice you can be sure to see your frames last an expected service life of 60 years.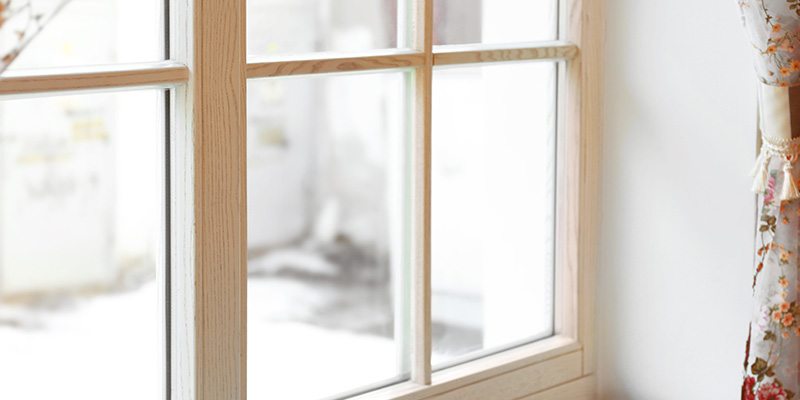 Maintaining wooden window frames
In order to keep your timber windows in the best possible condition, there are a few time-consuming tasks you must ensure. In the long run, though, it will be worth your time. From repainting the wooden every couple of years to controlling resin exudation, we will run through all of the requirements you need to complete to ensure your window frames never need replacing.
General Maintenance
Once a year there are a few maintenance tasks you need to perform. If you make sure to complete these jobs at least once a year then you will effectively extend repainting intervals. Check the condition of the window hinges and treat with oil if required. Remove any dust or grime that has built up on the weather seals or ventilators.
Following late autumn, make sure to clear out any guttering that has got clogged up over the previous few months. It is also beneficial to then reinspect the joinery as Springtime approaches. Look out for any coating damage, open joints or shakes.
Making sure to regularly remove cobwebs, insects and dirt from the joinery will help to extend the decorative finish of your window frames. This is a simple task that takes a minimal amount of time to complete. Nevertheless, you will at some point need to repaint your windows. We will run through the easiest and best way to do this.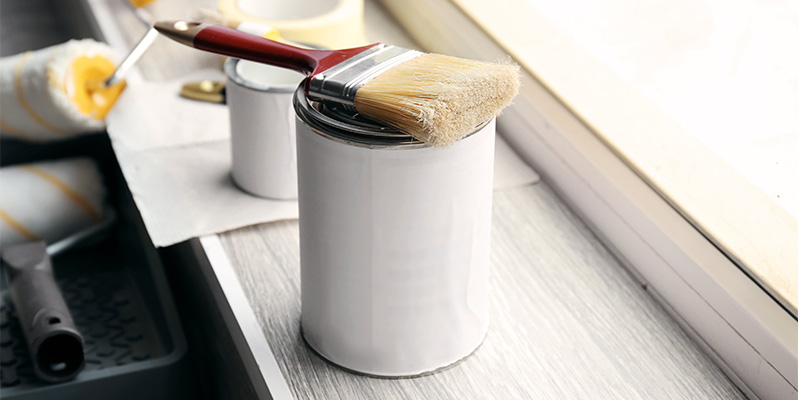 Repainting
Before you can apply any paint to the timber you need to effectively prime the wood. Start by lightly abrading the affected areas with fine grade abrasive paper. You will then need to wash down the abraded area with a mild detergent solution and follow by rinsing with clean water. This will effectively remove all evidence of insects, dust or other contaminants which provide the ideal base for fungi and algae to grow.
You then need to apply two coats of a water-based translucent topcoat to the timber using a good quality, long-haired, synthetic brush. Allow this to dry for four hours before proceeding to the next step. Once you have completed this to start with, you can either apply a water-based or oil-based paint.
There are several differences between oil-based and water-based paints. Oil-based enamel provides a durable finish and prevents the frames from sticking. However, over time, this paint tends to yellow and is prone to mildew. On the other hand, water-based paint dries much quicker, easily adheres to the wooden surface and is environmentally friendly. However, due to the quick drying time, water-based paints require a specific method to achieve the best results.
Using a wetted synthetic, long-haired paintbrush, generously apply the paint to the surface. You must disperse the paint in light diagonal cross strokes quickly to achieve an even finish, but remember not to overbrush. You can thin the paint mixture by adding 5-10% of water which will improve the flow and applying properties. Finish the application of this paint by lightly brushing strokes in the direction of the wood grain. Achieving an even coat on the frames is not just for appearance, but is important for the durability of the wood.
Try to avoid getting paint on the window seals or the glass. If you do manage to get the paint on the glass, leave it to dry, wet the affected area and then use a professional scraper to remove all evidence. Once you have systematically applied paint to each of the window components, you can continue by completing the rest of the windows in your home. However, the work does not end there.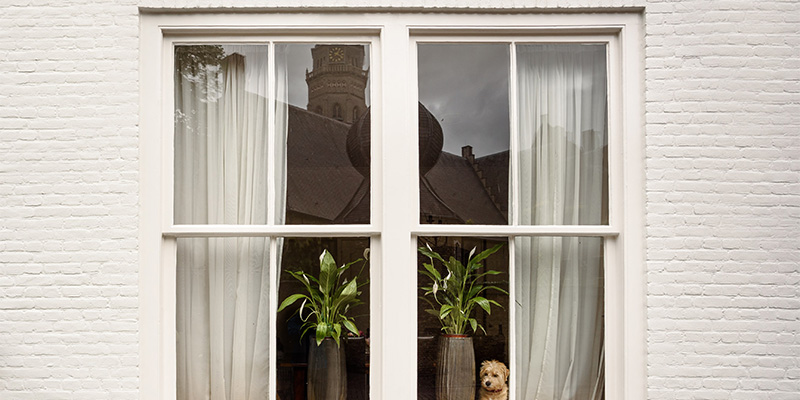 Resin Exudation
You'll find that in timber, resin naturally occurs in pockets within the wood. There are different timber species that are more prone to resin than others, but the presence of resin is usually undetectable when the joinery is manufactured.
Resin exudation often develops on southern elevations where the sun is able to liquify and mobilise the resin, drawing it to the surface. Where resin has exuded through the paintwork or coating, try to avoid removing the newly formed resin and its presence usually indicates the exudation is continuing; the resin will appear sticky.
You will notice when the resin has dried and oxides; it forms a white crystalline powder which you can remove using a natural bristle brush. Finish up by washing off the remaining residue with a cloth.
Water-based paints usually allow the resin to surface without damage to the coating. So if this is the case and the surface appears intact even after crystal removal, you won't need to recoat the wood. However, if there is visible damage, then a fresh, overall application of the finish coat is necessary to restore the general appearance and protection of the wood.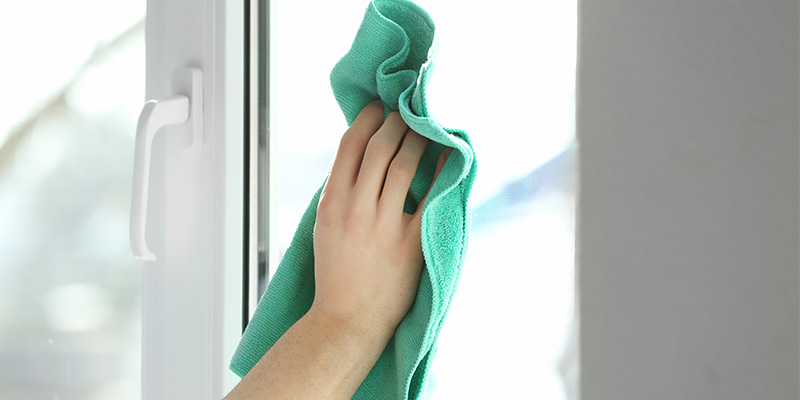 Glass Care
Caring for the glass in your windows is a relatively straightforward process. Simply using soap, warm water and a clean cloth, remove all evidence of external grime that has built up over time. You can then achieve a polished finish by applying glass cleaner with a soft cloth to both the internal and external panes.
Ensuring the accomplish all of the advice we have suggested is guaranteed to help preserve the condition of your windows and avoid unnecessary deterioration of the wood. Nevertheless, if you feel like your timber windows are beyond repair and have been poorly maintained for too long, then it might be worth considering replacing your existing windows in Luton. For a reliable, bespoke service, get in touch with a member of our team.