If you are asking yourself, how much does an extension cost? Then you are guaranteed to find the answer here. There are so many different types of extensions, which all vary in price, so read on to find out about all your options and how much it will cost you.
How much does a home extension cost? Here's what you need to know!
Before weighing up the costs of your extension, you need to decide if it is really necessary. There are so many reasons why people opt for adding an extension to their home; these include:
The most obvious reason for an extension is, of course, to create more space. Over time as your family grows your home can start to feel a little cramped and extending your home is an excellent way to feel less confined.
Making the most of the outdoors
A conservatory is a good way to showcase your garden space but is also very versatile – you can use it as another living room or dining room.
If you think your house is getting a bit cluttered, then an extension is a convenient way to add storage space. For example, an extension in the form of a porch will give you extra space to store your shoes and coats. Alternatively, you can just create a new room if you need to store larger items such as musical or sports equipment.
If you have the opportunity to work from home, an extension will be able to provide you with the office space you need. Another lifestyle reason to opt for an extension is also to add a utility area to your home. This will give you a dedicated room to do all of your washing and drying, making it very practical and convenient.
If you want to increase the value of your property, building an extension is a great way to do so. Zopa found that the average return on investment for an extension was 71%, and the average profit generated by an extension was £14,000, so it is definitely worth the investment if you plan on selling your property in the future.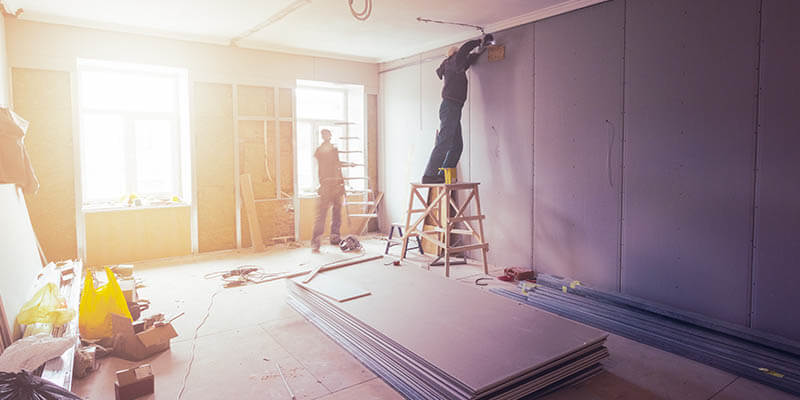 If you think an extension may not be the right for you, there are many other home improvements you could consider. You can easily upgrade the exterior of your home by installing new doors or windows. Windows Luton offer a variety of window styles installed by an expert team, so a great service is guaranteed. Moreover, double glazing is becoming more and more common in UK households, so if you are looking at ways to improve your homes energy efficiency, you should consider Double Glazing Dunstable.
It's important to remember that extension costs vary depending on several factors, such as location, the type of property you own and the overall size of the extension project. If you want a quick estimate on how much your extension may cost, use an online calculator. However, for more information about the various extension types and their prices, carry on reading!
Single-Storey Extension
Typically, single storey extensions are normally at the rear or side of the home. This type of extension has become increasingly popular as it can easily create an open-plan living space and connect the home and garden more effectively. They also provide the opportunity to increase the amount of natural light that enters the home, creating a brighter and healthier space.
A basic quality single storey extension typically costs anything between £1,500 to £1,900/m² – meaning a 4m x 5m extension would cost you roughly £30,000. A good quality extension would amount to £38,000 and a high spec extension could cost anything in excess of £44,000.
Double-Storey Extension
It is a generally accepted rule that if both storeys are the same size, 50% extra is added to the build cost of a single storey extension. With reference to the single storey calculations above, a double-storey extension would cost you anything between £45,000 (for a very basic extension) and £66,000.
Again, it is important to reiterate that extension costs vary greatly, especially in terms of location. For example, extension costs in London and the South East are considerably higher than anywhere else in the UK.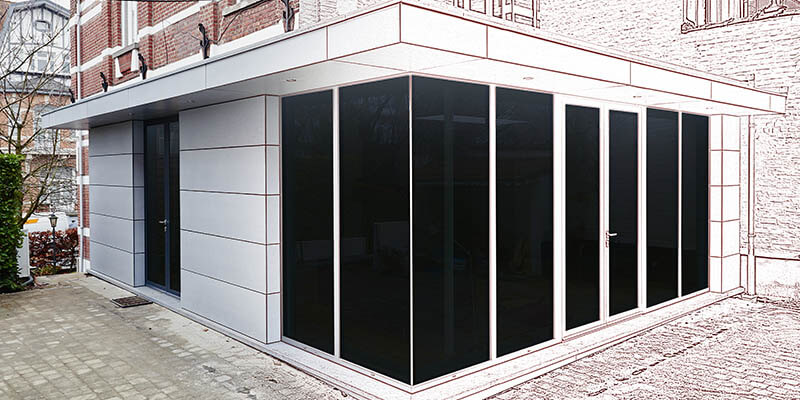 Kitchen and Bathroom Extensions
Kitchen and bathroom extensions are slightly more expensive than other extension types as you have to factor in a lot of plumbing installation. For a bathroom, you should add about £5,000 on top of the cost of a standard extension. This is a rough figure as it could still vary depending on what appliances you want installed e.g. toilet, shower, bath. A kitchen will cost a little more than a bathroom; once again, this is dependent on the quality of materials used, but it could cost you anything between £6,000 to £14,000 extra.
Bungalow Extensions
Due to being all one level, bungalow extension costs are fairly equal to that of a single-storey extension.
If you are considering adding bi-fold doors during your extension project, you should allow £1,400-£1,800 per square metre for this. Bifold doors offer seamless operation, allow you to incorporate more natural light into your home and is ultra-modern, making them the perfect addition to any home. With doors Dunstable you can choose from a variety of high-quality doors which are fitted by an experienced and dedicated team.
Conservatories
If you want to spend time in the garden without being exposed to the elements of British weather, then a conservatory is ideal. One of the best things about conservatories is their versatility and ability to be customised to suit any style of home. Conservatories Luton offer affordable, bespoke conservatories made from the highest quality materials and products.
Just like any other type of extension, there is no average price for a conservatory as it depends on the size, materials, design, shape etc. However, as a rough guide, you can expect to pay around £5,000-£7,000 for low-end uPVC conservatories. For middle-range conservatories made from materials such as hardwood, the cost would be between £12,000-£15,000, and high-end orangeries could cost anything between £25,000 to £40,000.
For more information on the different types of conservatories on the market, you can read this useful article.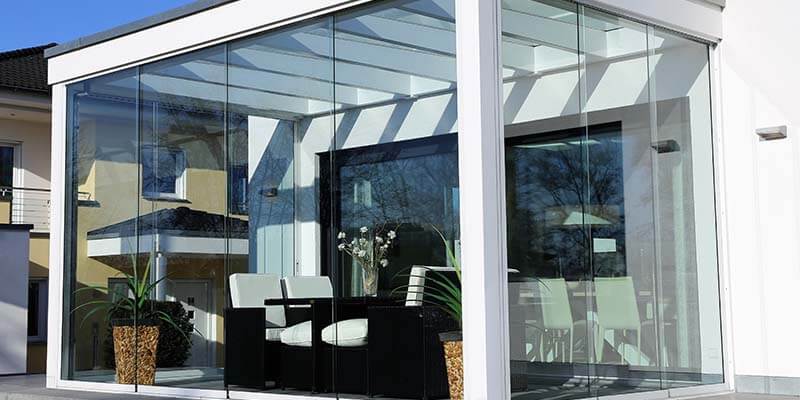 Planning Permission
An extension is considered permitted development and therefore does not require an application for planning permission. However, if your extension adheres with any of the following conditions, planning permission is essential.
It covers more than half the area surrounding your home
It extends towards the road
It increases the overall height of the property
It extends more than 6m from the rear of an attached house
It extends more than 8m from the rear of a detached house
It is taller than 4m
It is more than half the width of your house
It uses different materials to those used for the original house
It includes a balcony or raised veranda
If you are still unsure if you need planning permission, contact your local planning authority, or if you know you need planning permission, you can simply apply online.
Extension Advice
The key to a successful extension is effective planning and substantial organisation. If you know exactly what you want to end result to look like, have a budget in mind and hire a reputable company to help you along the way, you are guaranteed to create an extension you'll be proud to show off.