With the condition of the environment continuing to deteriorate, it is now more important than ever to consider how you can adapt your lifestyle to take a more 'kind to nature' approach. One of the most effective tactics in working towards fighting climate change is opting to build an energy efficient home. Even the smallest of changes to daily operations can contribute towards lowering your carbon footprint.
With this in mind, we have devised a full guide on how to make your home more energy efficient. In opting to consider the following tips, not only will you emit fewer greenhouse gases, but also save yourself a considerable amount of money in the long-run.
A Guide On How To Make Your Home More Energy Efficient
Making even the smallest of lifestyle changes to boost efficiency comes alongside an array of benefits. From reducing the demand for non-renewable resources to a significant cut in bills, taking an efficient approach will prove beneficial both personally and environmentally. To begin your quest, we have put together seven proven ways to make your home more energy efficient, ranging from both ends of the price scale.
1. Water-Saving Showerhead
While it is always more 'water-efficient' to opt for a shower over a bath, it most definitely doesn't mean that you are not using a substantial amount of water. It is thought that just an 8-minute shower alone is capable of using up to 60 litres of water. Taking this into consideration, we suggest that your first purchase should be a water-saving showerhead. As the most affordable upgrade, a water-saving showerhead costs as little as £25, yet can cut your water usage by as much as 50%.
A water-saving showerhead is designed to restrict the volume of water able to flow through the shower without compromising on high pressure. Both the water flow rate and spray pattern of the shower is carefully controlled to ensure that water usage does not go over a particular threshold.
There are two main types of water-saving showerheads; these are the following:
Non-Aerating Shower Head – Water flow is restricted by pushing it through small holes. It is ideal for those who prefer a more pressurised water flow.
Aerating Shower Head – Using a combination of restricted water flow and aerated water, models replicate a conventional shower with a softer flow.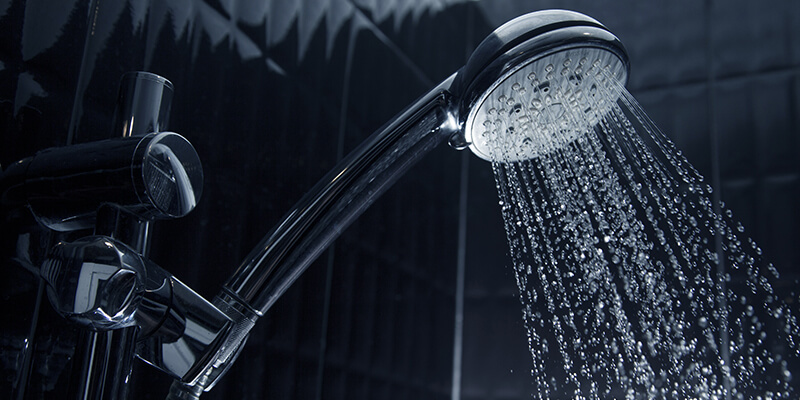 2. Install Double Glazing
If you are yet to install double glazing, then this will most definitely prove a worthwhile investment. While double glazing will come alongside an initially large fee, it is proven to significantly reduce energy loss. According to an article by Which? this could lead to a 44% reduction in energy bills, amounting to up to £115 a year in money savings.
Double glazing is designed with two panes of glass, which traps a layer of air in between and together, provides exceptional insulation. It comes alongside a wealth of different benefits, such as:
Noise Reduction – Ideal if you live in a busy neighbourhood or nearby to a road with heavy traffic throughout the night and in the early hours of the morning.
Boosted Security – Double glazing comes alongside increased protection thanks to the toughened glass used.
Easy To Maintain – It couldn't be easier to maintain double glazing. They are weather-resistant and only require cleaning every few months.
Enhanced Property Value – Opting to install double glazing will make your home more comfortable to live in; therefore, more sought-after when on the market.
Better Insulation – Double glazing will not only prevent heat from escaping but also protect your home from colder conditions on the outside.
As specialist installers of double glazing in Stevenage and surrounding areas, CS Windows are always more than happy to advise you on the best route for your home. A vast range of windows are available including casement, sliding sash and aluminium; all of which can be fitted with double glazing.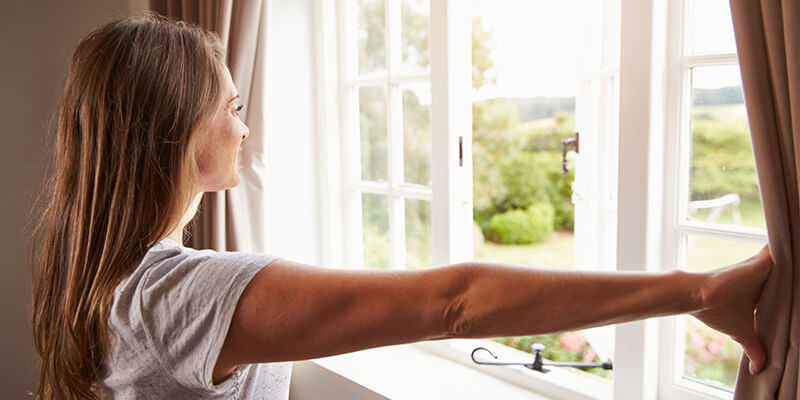 3. Switch To LED Bulbs
Lighting alone accounts to around 15% of a property's electricity bills, which means that it is vital to locate ways in which usage can be reduced. Opting to make the transition to LED bulbs is the most affordable home update, yet comes alongside more savings than any other option in our guide.
In terms of statistics, LED bulbs use five times less energy and last more than 25 times longer than their incandescent alternatives. There are endless style options available, including those with varying degrees of brightness and colour temperatures. LED bulbs also cost six times less to both purchase and run, amounting to just £0.003 for one hour of light. A vast range of LED lightbulb types can be found on LED Hut.
4. Improve Insulation
Approximately 25% of the heat produced inside your home is, in fact, lost through the roof. Due to this, it becomes imperative to ensure that your property is equipped with adequate insulation. In thoroughly insulating your roof, you can save around £100 per year on heating bills.
The type of insulation that you opt for will be based on your property type, such as whether the home is a modern or traditional-style. For example, if your home was built before the 1920s, then it is more than likely that it will feature solid walls. In this case, you will be best suited to external insulation. Not only will external insulation help to trap heat inside, but it will also work towards alleviating common causes of damp and mould.
A full guide to improving heat insulation to reduce heat loss can be found on Energy Saving Trust.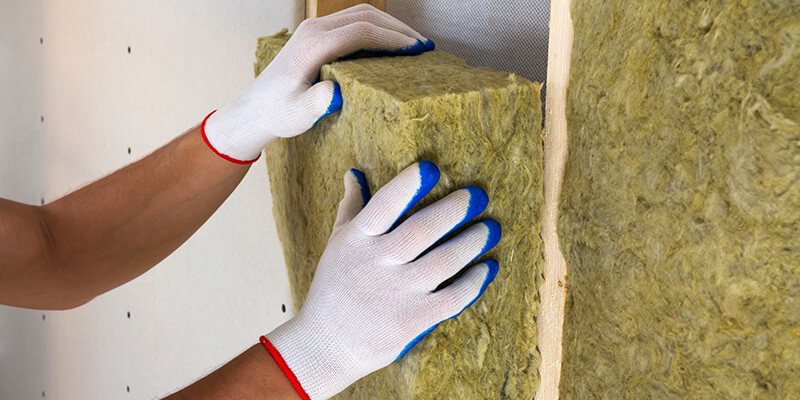 5. Be Aware Of Appliance Usage
There are many different ways that you can make small savings, and it all begins with becoming aware of appliance usage. Along with the constant evolution of technology comes a skyrocket in the number of homes filled with electronic gadgets. First and foremost, it is crucial to ensure that all devices are switched off when not in use. Items such as desktop computers, printers and coffee makers do not need to be running 24/7. So, why not consider unplugging them or turning off the mains when you know that they will not be in use within the next hour?
Once you have adopted the routine of switching electronics off when not in use, you can then begin delving into the world of energy efficient appliances. When searching for new appliances, keep a careful eye out for their energy efficiency label. Included on labels will be a chart ranging from A+++ (the most efficient) to D (the least efficient).
6. Consider Solar Panels
Considering solar panels is best suited to those who have forged a dedication to becoming increasingly energy efficient. It isn't a decision that can be made overnight and requires not only a significant investment but also a full transition over to 'green energy'.
Solar panels are fitted to the roof of your property and transform sunlight into electricity. They allow homeowners to become less reliant on their supplier and instead, generate their own energy through the use of free, natural resources. Unlike coal, oil and any other fossil fuel, solar-generated energy does not emit any greenhouse gases, which means that the carbon footprint of your home is instantly reduced.
If you are interested in installing solar panels and searching for more details, we suggest heading over to Green Match.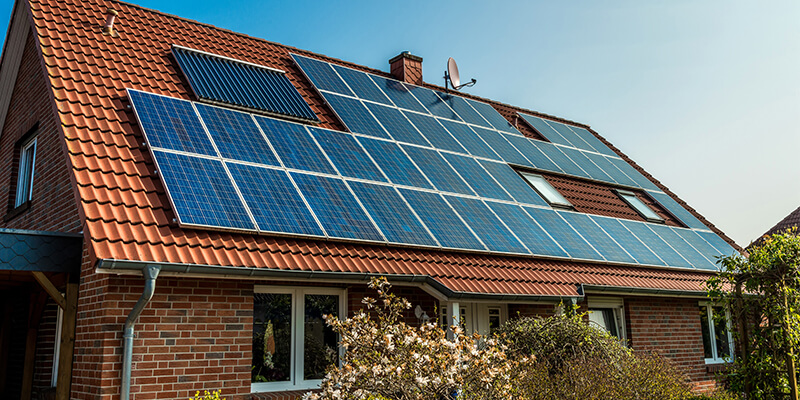 7. Use A Programmable Thermostat
A programmable thermostat enables you to have full control over your property's central heating, even when you are not at home. Using a pre-set schedule, you can customise heating to switch on and off based on your requirements. For example, many opt to schedule for their heating to switch on half an hour before they arrive home from work, so it is cosy for when they settle for the evening.
In using a programmable thermostat, you can avoid valuable heat energy from being wasted when it isn't necessarily needed. It allows you to cleverly schedule your central heating based on your daily routine, meaning that heating is only used when you need it the most.
For those purchasing their first programmable thermostat, a full guide to the top ten of the year can be found on V Best Reviews.
Boost Efficiency And Reap The Benefits
Boosting your home's energy efficiency isn't as daunting or tedious as it may seem. Through slowly transitioning to smaller, affordable upgrades such as LED bulbs and a water-saving showerhead before making more significant decisions, you will begin to adapt your lifestyle to reduce your carbon footprint. Always keep in mind that many of the tips mentioned above will take time to see significant savings, so will take a little extra patience.
If you are hoping to improve efficiency through replacing windows, then please feel to contact CS Windows. As experts in double glazing in Hemel Hempstead,windows in St Albans and many more, you couldn't be in safer hands!