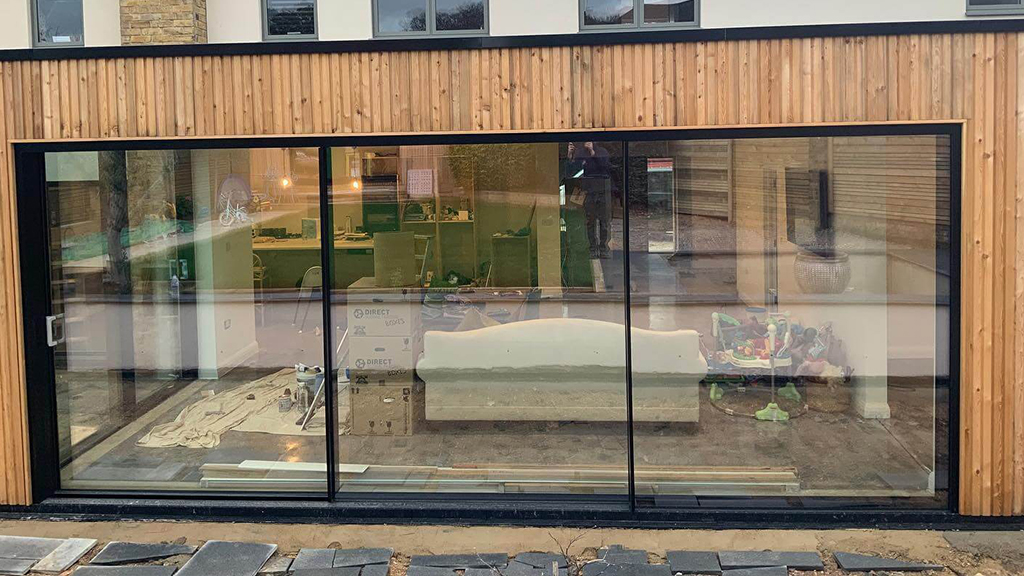 About This Project
Back in October, we worked on an exciting project for a client to fit new doors in Harpenden. They had chosen to completely transform their home with a large open plan living area that stepped directly onto their garden. We had already installed doors and windows on their property, so we visited one last time for a mega installation of contemporary slimline sliding doors. When open, these would allow the home and garden to transition seamlessly into one.
Due to the scale of the installation, we started the process by visiting the clients home to assess the area, take measurements and discuss their requirements. As this project was completed in several stages, we ensured that each installation was scheduled for a time and date that best worked for the client. Setting a structured timeline also ensured that we had all of the necessary equipment and materials on hand to complete each step without any hurdles.
This particular stage of the project involved installing two Aluk Infinium sliding doors, which featured a super slimline black frame so that the focus could be on the glazing. These two sliding doors spanned the entire two walls of the client's property that faced the garden, flooding their home with natural light wherever you were in the room.
Now that the final installation from our team is complete, the client can go ahead with the last step of their project by fitting their new floors and patio. This will be designed to allow a level threshold, so when the doors are open, the interior flooring and exterior patio will all flow as one.