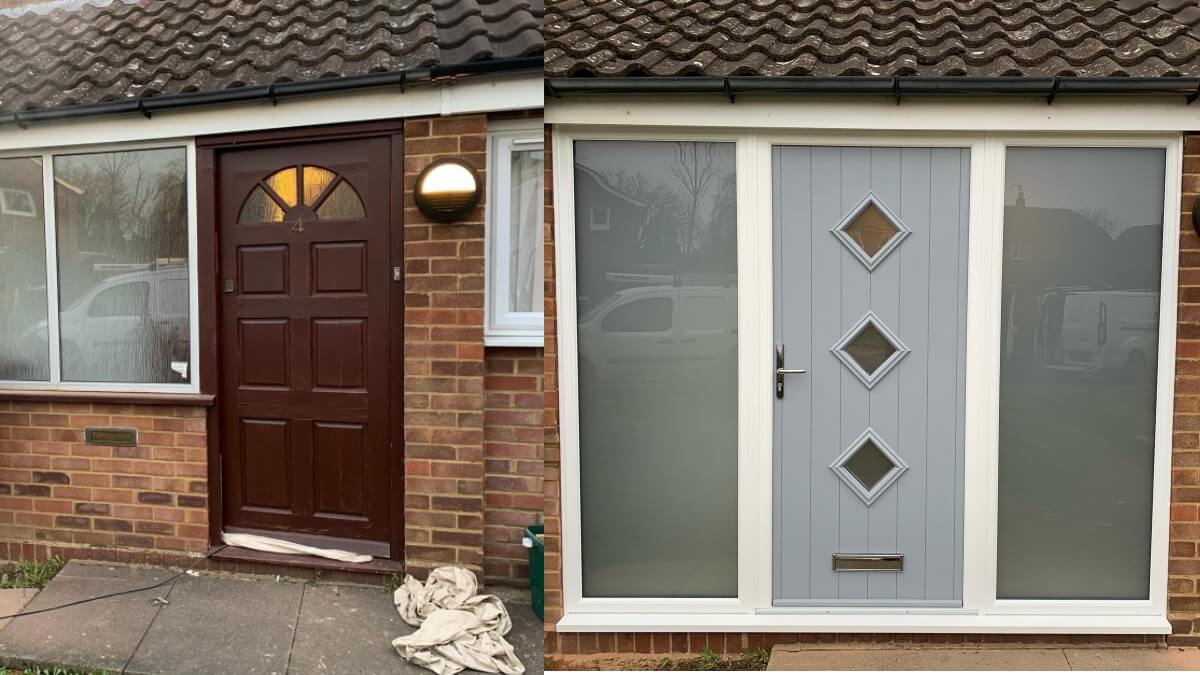 About This Project
Back in early December, we completed this fantastic porch transformation for a client who was keen to modernise the exterior of their property. Although the existing components did still serve their purpose, they had become outdated and no longer fitted the client's style preferences.
Before scheduling in the works, our team took the time to talk through the different options that the client could choose from. As a result, they opted for replacing every aspect of their porch, removing their old Ali dark hardwood door and window combination, as well as the brickwork underneath.
The first step of the project was to replace the existing door with a sleek French grey composite alternative supplied by Solidor. As one of the leading manufacturers of composite doors, Solidor offers a modern design that will stand the test of time. The solid timber core in all of their products makes them the most durable entrance doors on the market. These robust materials are paired with a high-performance locking system, meaning that our client will have the peace of mind that their door will remain reliable.
Along with installing the new door, we also removed the side window in the porch and bricked up any remaining areas. We paid careful attention to the bricks used to ensure that they blended seamlessly with the porch, ensuring that the new Solidor door looks as if it was an original feature.
As you can see from the before and after photos below, these changes have made a world of difference to the porch's appearance. If you have any further questions regarding our high-quality doors in Luton installation services or would like to request a free quotation, please get in touch! eamlessly into the garden. They also exceed the latest security standards, offer a modernised appearance and could be easily customised to our client's property.
We opted for installing the bi-folding doors after the extension had been rendered, and we are so pleased with the results. The photos below just show the end product that can be achieved when you have the right team on the job. If you zoom in, you can see that even the edges are absolutely immaculate, so we would like to say a huge well done to our team, the plasterers and builders that all worked on this job!