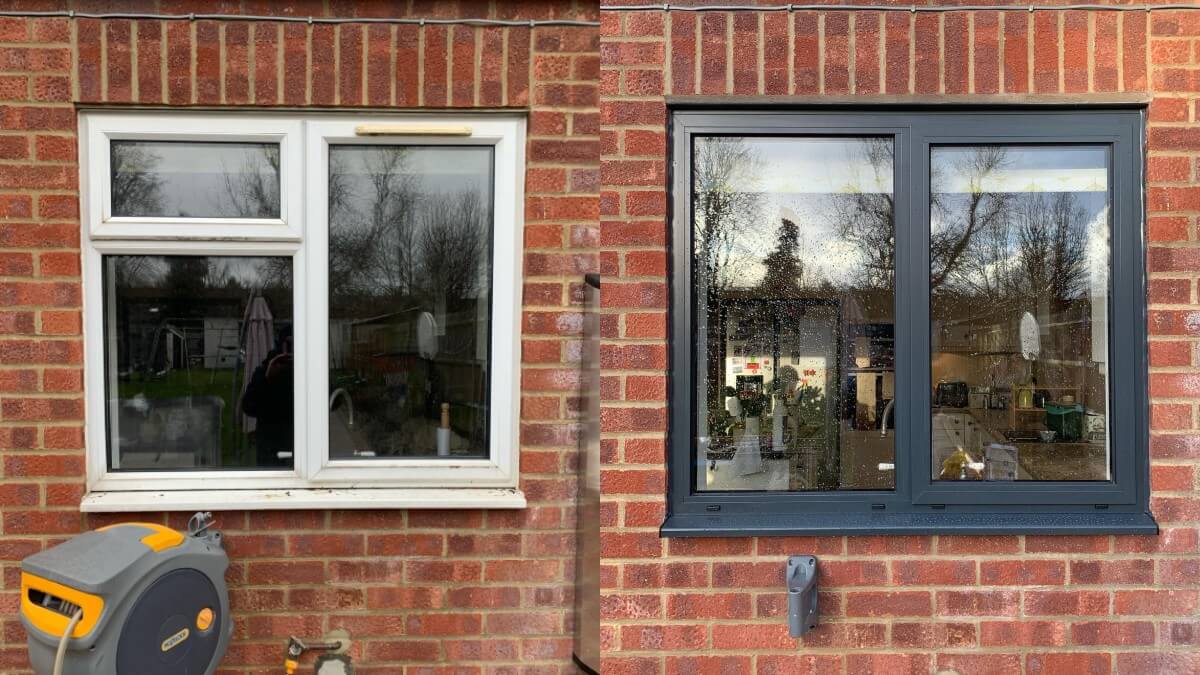 About This Project
It is always a pleasure to work with a client to completely transform their property through the installation of new windows and doors, and this particular project has been fantastic. Over the past few weeks, we have been working with Mortimer Construction on a project for one of their clients. This involved replacing windows and doors in Harpenden, helping their client to modernise their property through an updated colour scheme.
To begin the project, we supplied and replaced windows on the loft conversion and the man cave at the rear of their property. We then moved onto the next phase of works which involved fitting a patio door, kitchen window and an oriel bay window seat. Mortimer Construction opted for dressing the oriel bay window seat inside with oak, which looks great! For the final finishing touches, we also installed custom aluminium pressings and Compriband tape.
All of the products used for this project are aluminium and in a modern dark grey shade, which has been incredibly popular amongst our clients in recent years. There are many benefits of opting for aluminium windows and doors, from their durability and resistance to weather conditions to their increased thermal efficiency. They can also be easily customised to complement your property, and in this instance, the client chose handles that matched the shade of the frames for a seamless finish.
If you are interested in similar doors and windows in Harpenden, please do not hesitate to get in touch with our reputable team!

What Our Clients Say
"We have really enjoyed working with the team at CS Windows. They have been so accommodating and happy to return on different occasions, each time they were punctual, friendly and so professional. We've recommended them to a friend who has had their windows replaced and have equally as high praise for them! "
Valarie Patrice
April 2021