There are many things to consider when renovating or extending your home, from the design and accessories to the all-important question 'how much does an extension cost?'. However, by establishing costs and design ideas, you can prepare yourself for every step of your project. To lend you a helping hand, we have pieced together a guide on some of the things that you will need to consider, including the price.
How Much Does An Extension Cost? A Comprehensive Guide
Here at CS Windows, we have been helping clients to transform their homes with a host of high-quality products, from windows and doors to bespoke conservatories. When working with clients, we understand that keeping to a strict budget is key, which is why we have created a handy guide to give you an estimated understanding of where you should place your budget.
Jump Straight To: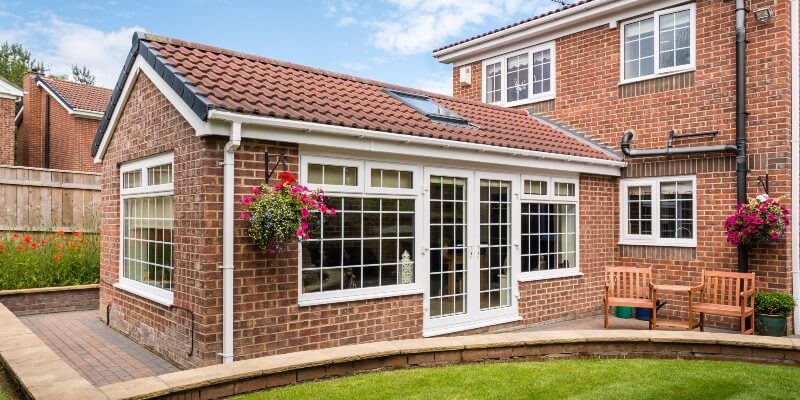 When it comes to any home improvement, you will always be considering what the benefits are to having the improvement. Luckily, there are tons of benefits to having a house extension, whether it's a single-story or loft conversion. Below are just some of the advantages to investing in an extension:
The most obvious reason for an extension is, of course, to create more space. Over time as your family grows, your home can start to feel a little cramped and extending your home is an excellent way to feel less confined. This space can be used for multiple new room types, such as living room, bedroom, walk-in wardrobe and study.
Making the most of the outdoors
A conservatory is a good way to showcase your garden space but is also very versatile – you can use it as another living room or dining room. You can also choose from multiple conservatory types, such as Victorian, Edwardian or lean-to. Check out our conservatories in Harpenden and contact the team for some conservatory design ideas.
If you think your house is getting a bit cluttered, then an extension is a convenient way to add storage space. For example, an extension can be used as a stunning bespoke walk-in wardrobe. Alternatively, you can just create a new room if you need to store larger items such as musical or sports equipment.
If you have the opportunity to work from home, an extension will be able to provide you with the office space you need. Another lifestyle reason to opt for an extension is also to add a utility area to your home. This will give you a dedicated room to do all of your washing and drying, making it very practical and convenient.
If you want to increase the value of your property, building an extension is a great way to do so. uSwitch stated that on average, a house extension will increase your property value by 23%. This is a great way to see a return on your investment should you wish to sell up in the future.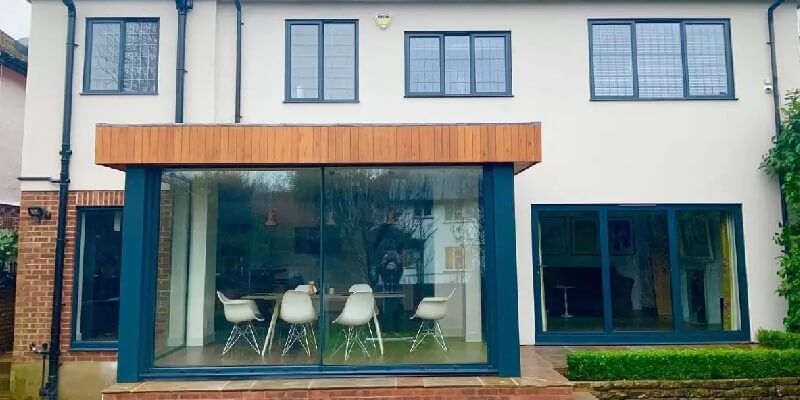 You may be surprised to find out that there are multiple extension types that you can consider; this makes it exceptionally easy for you to find the perfect solution for your home. Some of these solutions are more expensive than others, but all provide exceptional space that you can enjoy for many years to come. There are also some solutions that are easier to install, giving you additional space without having to wait for months on end. For example, our stunning conservatories can be designed and installed without disruption to your home, whereas more drastic extensions such as single or double-storey can take longer than 4 weeks to build.
Conservatory
By far, one of the most popular forms of house extension is a conservatory, as it provides additional living space while adding a traditional feature with a modern twist for improving aesthetics. If you want to spend time in the garden without being exposed to the elements of British weather, then a conservatory is ideal. One of the best things about conservatories is their versatility and ability to be customised to suit any style of home. Conservatories offer affordable, bespoke solutions made from the highest quality materials and products.
For more information on the different types of conservatories on the market, you can read this useful article.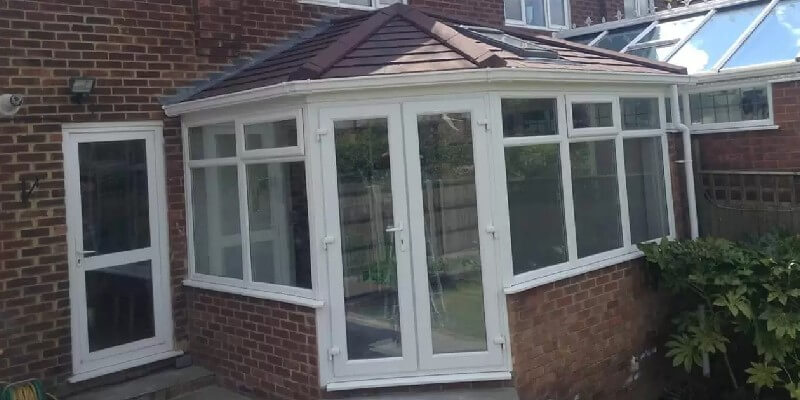 Single-Storey Extension
Typically, single-storey extensions are normally at the rear or side of the home. This type of extension has become increasingly popular as it can easily create an open-plan living space and connect the home and garden more effectively. They also provide the opportunity to increase the amount of natural light that enters the home, creating a brighter and healthier space.
Double-Storey Extension
A double-storey extension is often considered by families looking to immensely increase the living space within their home. For example, if you wish to create a living room as well as multiple bedrooms and a bathroom. This is also generally considered by homeowners as an alternative to a single-storey extension, as costs will be lower to get it all done at the same time rather than. You will be paying for materials and labour, so to minimise labour costs, some homeowners push their budget to the limit.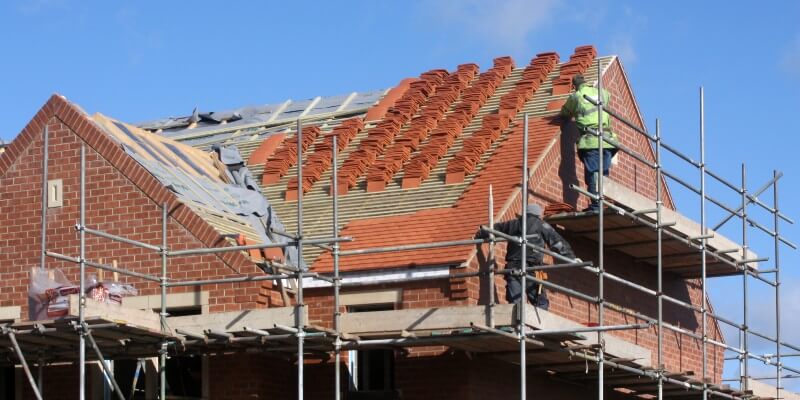 Kitchen & Bathroom Extensions
When having a single-storey extension, the most popular choice is to extend the rear of the property to accommodate a kitchen extension. By extending the home, you can include additional storage, style and seating. For example, you could choose to create an open plan living for a kitchen dining area. On the other hand, those that have a double-storey extension often use their space for an additional bathroom for the family to enjoy. In fact, the most common use for an extension is an additional bathroom and bedroom.
Loft Conversion
For those that have little land to extend on, a popular choice is to have a loft conversion. This is a great way to utilise wasted space and incorporate your choices of rooms, such as an additional master bedroom with an ensuite, a study or even a games room. Real Homes has a fantastic article with inspiration on how you can design your loft conversion, so we highly recommend taking a look if you are considering a loft conversion.
The great thing about a loft conversion is that you can install stunning skylights to allow ample natural light into your new space. You can choose from a wide collection of windows in Harpenden when discussing ideas with our experienced team, so please feel free to give them a call!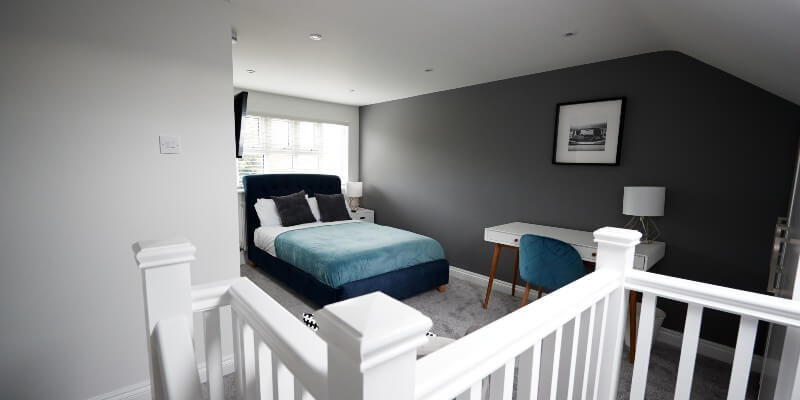 One question that will always be at the forefront of your decision is 'how much does it cost to extend a house?', which is why we have pieced together rough estimates of how much it can cost. It is also important to note that extension costs vary greatly, especially in terms of location. For example, extension costs in London and the South East are considerably higher than anywhere else in the UK.
Conservatory
Just like any other type of extension, there is no average price for a conservatory as it depends on the size, materials, design, shape, etc. However, as a rough guide, you can expect to pay around £5,000-£7,000 for low-end uPVC conservatories. For middle-range conservatories made from materials such as hardwood, the cost would be between £12,000-£15,000, and high-end orangeries could cost anything between £25,000 to £40,000.
Single-Storey Extension
A basic quality single-storey extension typically costs anything between £1,500 to £1,900/m² – meaning a 4m x 5m extension would cost you roughly £30,000. A good quality extension would amount to £38,000, and a high spec extension could cost anything in excess of £44,000.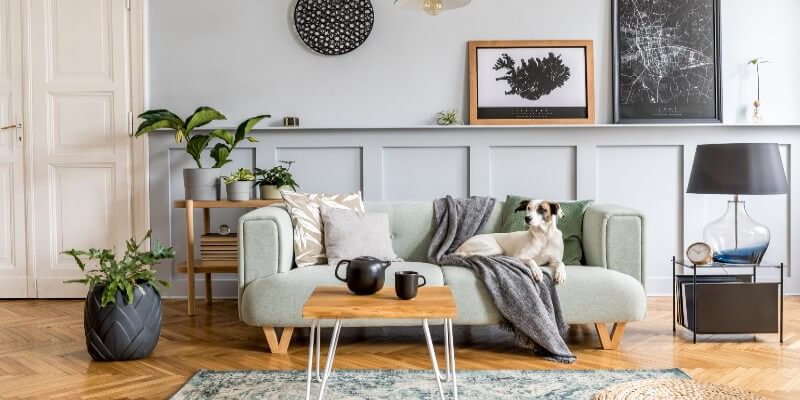 Double-Storey Extension
It is a generally accepted rule that if both storeys are the same size, 50% extra is added to the build cost of a single-storey extension. With reference to the single-storey calculations above, a double-storey extension would cost you anything between £45,000 (for a very basic extension) and £66,000.
Kitchen & Bathroom Extensions
Kitchen and bathroom extensions are slightly more expensive than other extension types as you have to factor in a lot of plumbing installation. For a bathroom, you should add about £5,000 on top of the cost of a standard extension. This is a rough figure as it could still vary depending on what appliances you want installed e.g. toilet, shower, bath. A kitchen will cost a little more than a bathroom; once again, this is dependent on the quality of materials used, but it could cost you anything between £6,000 to £14,000 extra.
Loft Conversion
According to the Telegraph, a loft conversion will cost around £20,000 depending on how big the conversion is and the rooms you wish to incorporate. For example, it may be more expensive to include a bathroom in your conversion as plumbing will need to be considered.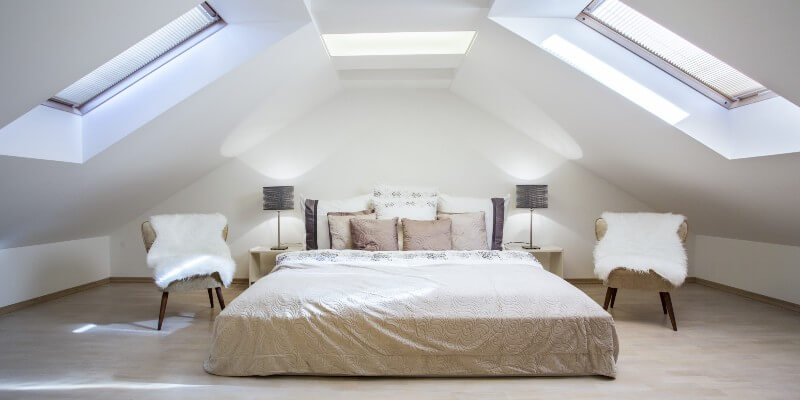 Before building your extension or loft conversion, it is important to make sure that you have everything planned and in place to ensure the best results and no hurdles. One thing that you will need to consider is whether you will need planning permission or not. Some extension will be considered as a permitted development right, which will therefore require no planning permission. However, depending on the size of your extension and whether you live in a conservation area, there may be restrictions that apply, and you may need to apply for planning permission.
If you are required to apply for planning permission, your builders should be able to provide you with architectural drawings and plannings to help you to gain rights. Below are some of the things that could cause you to need planning permission:
It covers more than half the area surrounding your home
It extends towards the road
It increases the overall height of the property
It extends more than 6m from the rear of an attached house
It extends more than 8m from the rear of a detached house
It is taller than 4m
It is more than half the width of your house
It uses different materials to those used for the original house
It includes a balcony or raised veranda
If you are still unsure if you need planning permission, take a look at Homebuilding & Renovating's article or contact your local planning authority. If you know you need planning permission, you can simply apply online.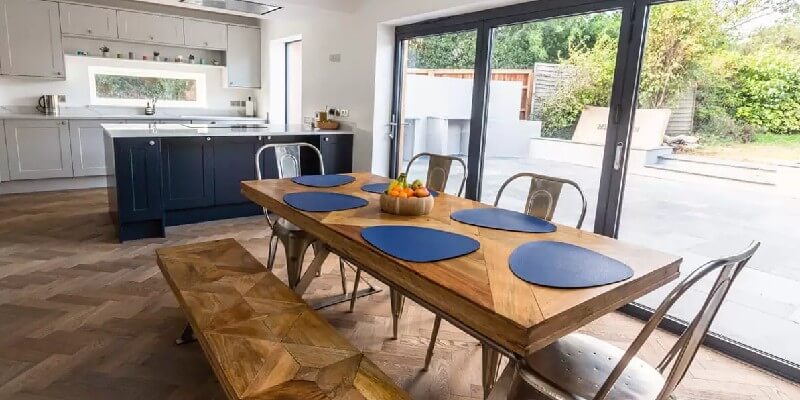 If you think an extension may not be right for you, there are many other home improvements you could consider. From upgrades to complete renovations, you can customise your solutions to ensure that the results of your home are stunning and match your style. Some of our favourite home improvements include the following:
Windows – A drastic upgrade that can improve the interior and exterior of your home is replacing your outdated windows with modern alternatives. Even if you love the traditional design, you can benefit from double glazing and uPVC or aluminium frames, improving insulation and reducing noise pollution. You can also choose from a host of stunning designs and colour options to personalise your products by speaking to our team about our wide range of windows in Luton and the surrounding areas.
Doors – While it may seem like a small change, designing a new front door is the perfect way to transform the exterior of your home. You can utilise the multiple colour combinations and accessories that can be added to your front doors, such as a letterbox, handles and glass features.
Kitchen – One of the most common renovations is a kitchen redesign where you can choose a host of storage solutions and styles. Build My Kitchen is has a beautiful collection of bespoke kitchens in Milton Keynes to help to elevate your space.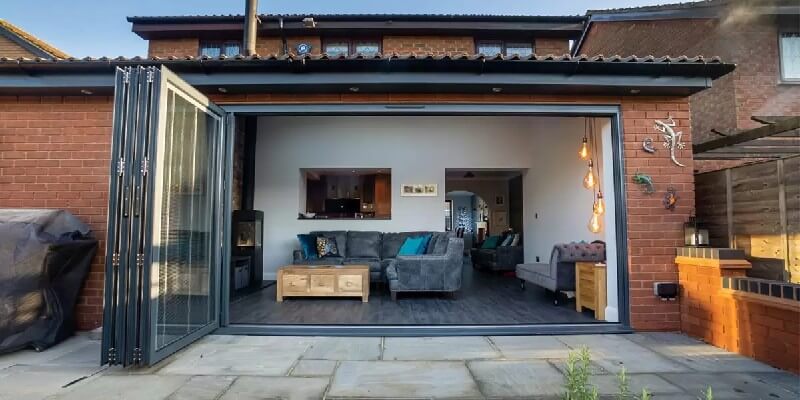 Transform Your Home & Improve Your Living
The key to a successful extension is effective planning and substantial organisation. If you know exactly what you want the end result to look like, have a budget in mind and hire a reputable company to help you along the way, you are guaranteed to create an extension you'll be proud to show off.