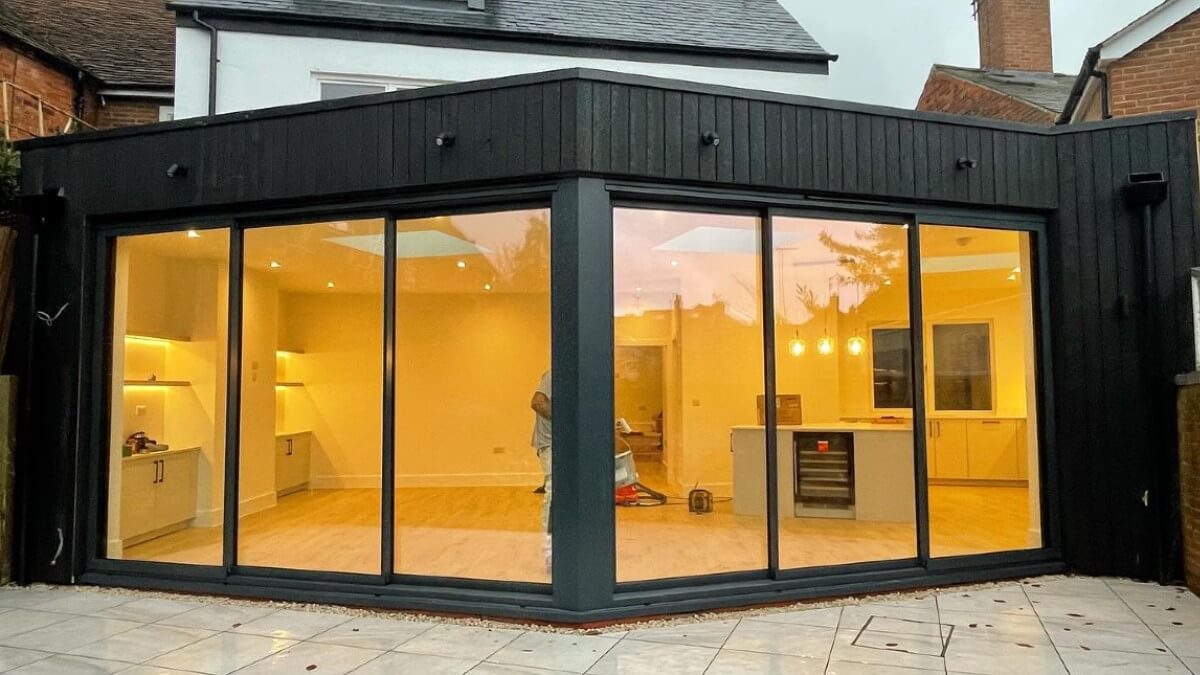 About This Project
This project is truly something special! We had the pleasure of working alongside the brilliant team at Mortimer Construction to complete this modern enclosed glazed courtyard for a client in St Albans.
Virtually doubling the ground floor of their home, the client had extended at the rear of their property to add the enclosed glazed courtyard to their lounge area. They then enlisted our team for their expertise in doors in St Albans, flooding the room with natural light, making it feel bright and airy.
To complete their extension, our client chose our black framed aluminium sliding doors in St Albans, which blended seamlessly with the cladding installed by Mortimer Construction. Sliding doors are great for creating a smooth transition from home to garden, allowing our clients to add an open plan feel to their home.
Aluminium doors are always a popular option amongst our client's thanks to their robustness and ability to withstand wear and tear. They also offer fantastic thermal and acoustic insulation, meaning that while our client's new extension is predominantly glass, it will still maintain a steady temperature inside.
We are over the moon with the results of this project, and what a difference the courtyard has made to our clients home! If you are interested in installing aluminium doors in St Albans with our team, please do not hesitate to get in touch.

What Our Clients Say
"Great experience from start to finish with CS Windows. The team were so accommodating with working around another construction company and together, they delivered results that completely exceeded our expectations. Could not recommend them more!"
Deanne Malone
January 2022