Based on statistics by police.uk, failing to implement any form of security measures to your home will automatically make your property five times more likely to be a victim of a burglary. Even the simplest of devices are capable of deterring thieves and keeping your home safe.
Thanks to the constant innovation of state of the art technology, there are now a number of highly effective home security gadgets that are guaranteed to allow full control over the safety of your property. The array of devices enable you to keep a watchful eye over your possessions even when you are travelling to different locations across the globe.
The Top Home Security Gadgets
The cutting-edge systems now available allow complete versatility when tracking down a home security solution to fit your requirements. In the past, the idea of additional property security was only assumed to be helpful to those who live in large, lavish mansions; however, it is now an addition that every homeowner can most definitely benefit from.
Not only do home security systems work as a preventative measure to make potential thieves think twice before trespassing, but they also work as sufficient evidence in the unfortunate event of a burglary. Culprits are growing increasingly smart with many successfully breaking into a property leaving no trace of fingerprints. Security systems provide the perfect solution. They can be discretely hidden away and track every move of offenders providing irrefutable proof. For more information on the main reasons for investing in home security, take a look at Detective Store.
Home security gadgets can be a costly investment which means that thorough research is required to ensure that your chosen device fulfils your requirements. With this in mind, we have devised a guide to the top five systems of the year so far!
1. August Smart Lock Pro
As one of the most advanced home security systems, the August Smart Lock Pro entirely excludes the need for a front door key. Instead, the locking and unlocking of the front door will be controlled via a mobile app. The device will recognise when you reach the programmed distance range, for example, the driveway, and will automatically open. Secure access can also be granted to specific loved ones for a set amount of time. The individual in control of the central system will be able to track all activity and manage access using a 24/7 activity feed.
There are four ranges of the August Smart Lock Pro, varying in price depending on the features you hope to include. All ranges are equipped with local access via Bluetooth, remote access, unlimited virtual keys and DoorSense, along with additional features as the cost increases.
The digital lock is incredibly easy to install and can be added through upgrading your existing locking system. We have had a couple of clients in the past who have opted for installing security devices during the installation of their doors in Hemel Hempstead and surrounding areas. Using the existing deadbolt, the smart lock is fitted in a manner that allows the client to use their keys still if required.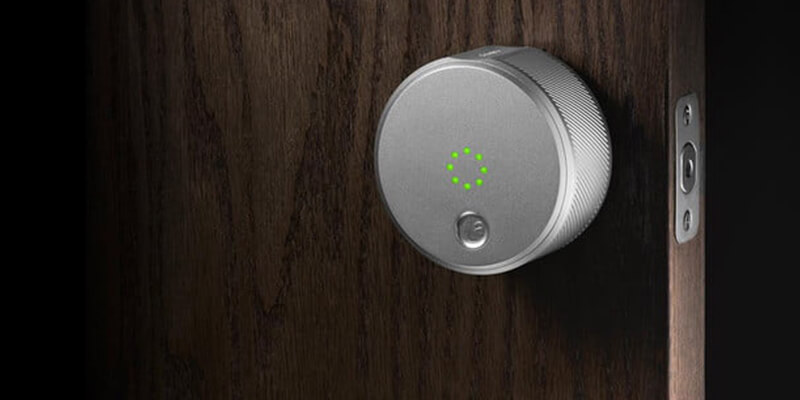 Photo credit to Digital Trends.
2. Canary All-in-One
Named the 'Best Buy' by The Independent, the Canary All-in-One system not only captures footage but also monitors the air quality, temperature and humidity of your home. There is no need for installation as the sleek, modern device can be placed in any location around your property.
Similarly to the August Smart Lock Pro, the Canary All-in-One is also managed through each member's smartphone and comes alongside four different modes; away, home, night and privacy. When set to away or night mode, the device will track all activity and send notifications via the Canary app. Home mode, on the other hand, will activate when a member is in the property and means that the device will be disarmed. Lastly, privacy mode is relatively self-explanatory, all camera and microphone features will deactivate when set to private. Those who use the Canary All-in-One have the power to activate a loud siren if they receive a notification that an uninvited guest is trespassing on their property.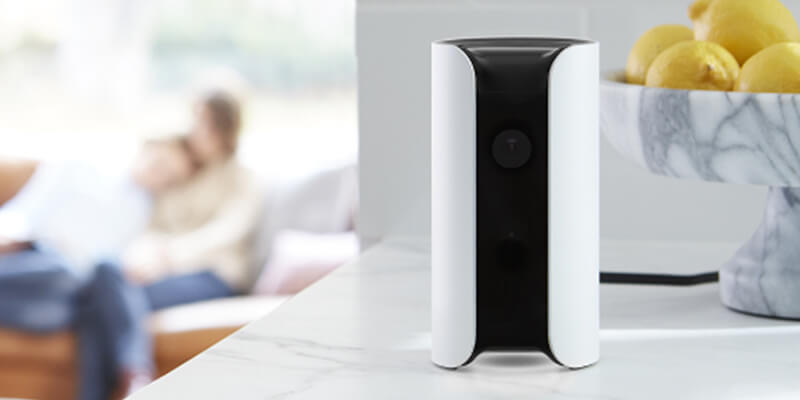 3. Samsung SmartThings Home Monitoring Kit
The Samsung SmartThings Home Monitoring Kit is a fantastic multiple-use system that, unlike many other home security systems, is not limited to merely video footage of your property. Instead, those who invest in the Samsung SmartThings Home Monitoring Kit can also enjoy motion sensors, remote access to manage appliances and a tracking system.
Homeowners hoping to begin building a 'Smart home' would most definitely reap the benefits of the Samsung SmartThings Home Monitoring Kit. In just a few taps on your mobile phone, you can switch on lights, send intruder alerts and turn up the thermostat. When you leave your home, the SmartThings device will automatically lock all doors, switch off lights and turn on the security camera. If the system picks up any unfamiliar motions, they will send you a notification straight to your smartphone.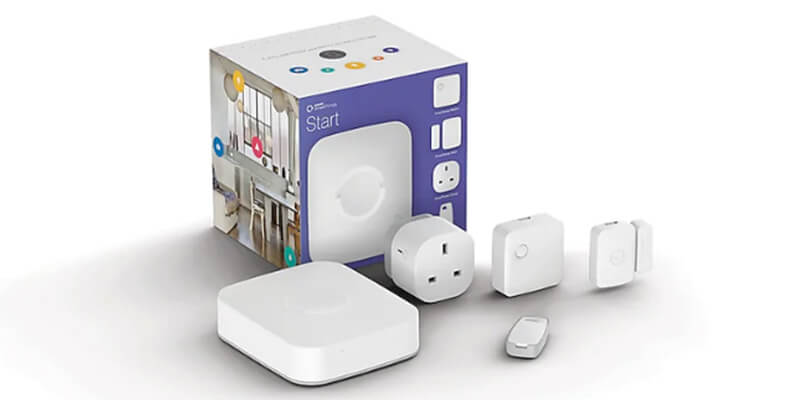 4. Nest Cam IQ Outdoor
As one of the leading home security providers, Nest incorporates the traditional concept of a CCTV camera with innovative technology. Capturing a continuous sequence of HD video footage, the Nest Cam IQ Outdoor is capable of detecting trespassers from as far as 15 metres away. Thanks to the exceptionally high footage quality and 12x digital zoom, the camera allows users to take a closer look at those entering their property. It can even pick up familiar faces to ensure that there is no risk of a false intruder alert.
When considering the Nest Cam IQ Outdoor, it is imperative to keep in mind that the system will require a little more work for a successful installation. While the camera itself will be on the exterior of your home, a hole will need to be drilled to ensure that the power cable attached can be connected to an indoor plug. If required, the waterproof, tamper-resistant camera can be powered through an outside power source, but an additional weatherproof cable will have to be purchased.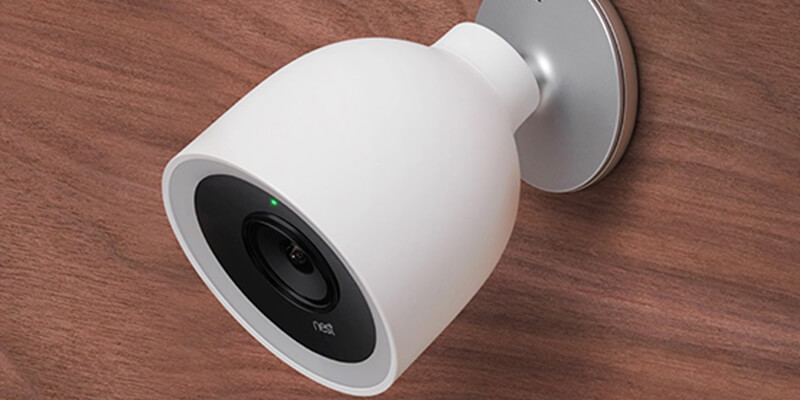 5. Somfy One+
Ideal for smaller properties and apartments, the Somfy One+ is excellent for capturing not only footage but also motions; both of which work towards sending alerts in the event of an intruder. Using a combination of image analysis and infrared detection, the Somfy One+ archives a higher level of precision when securing your home. One of the most desirable features of the device is that unlike most other security measures, a privacy shutter will automatically activate when you return home. Using the Somfy app, you will have full control over when the shutter activates.
The basic Somfy One+ model is a plug-in device; however, there is an additional battery if you temporarily do not have access to a power socket.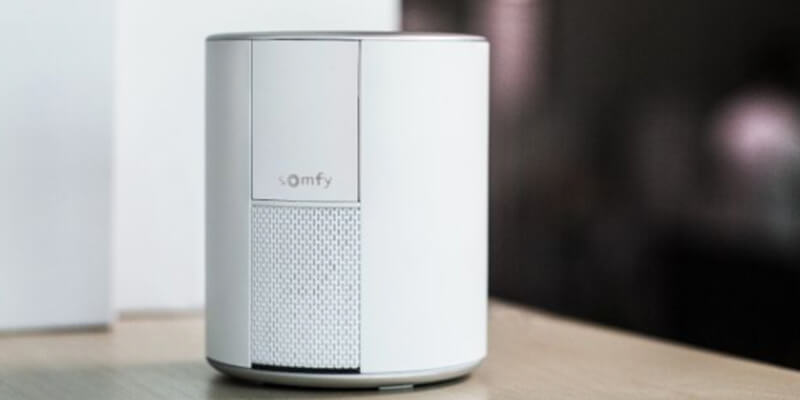 Secure Your Home Through Innovative Technology!
With many years of experience providing clients with several home renovation services such as windows in Dunstable and conservatories in Stevenage, we have noticed a dramatic rise in the number of homeowners opting to up their security measures. Your home is your most prized possession, which means that it is imperative to ensure that not only your belongings are safe but also those living inside!