There are many different requirements, some essential and others desirable, that are needed when becoming a fully certified, legal tradesmen. Tradesmen do not become professionals in their area of expertise overnight; it takes a considerable amount of hard work and dedication. This means that, unfortunately, many dishonest individuals skip the training and start charging for services they are not necessarily qualified nor experienced to carry out. It is important always to keep an eye out for the signs of cowboy tradesmen.
How To Spot Cowboy Tradesmen
Making the decision to invest in a new conservatory or replacing all doors and windows in Luton in your home does come at an incredibly high price, which means you want the job to be completed at the highest quality possible.
However, it can be easy to fall into the trap of investing both your time and money into a rogue trader if you're not aware of the signs that they may not be as trustworthy as they first seem. Unqualified, inexperienced tradesmen are likely to leave you with a shoddy job that is going to cause you more problems and money than it was worth.
To ensure that you only get the very best quality of customer service and final outcome, we have devised a list of the top five signs you've hired cowboy tradesmen.
1. You Are Not Given A Contract
Never allow a trader to begin carrying out any work on your home until they have signed a contract with you; this must include a description of the work that is being performed, the cost, payment terms and both of your individual responsibilities. Unfortunately, in the event of a problem, verbal contacts will not be able to settle any disputes; you will need a signed and dated written contract to prove your disagreement. If tradesmen did not provide you with a detailed, signed document and they fail to complete work or overcharge you, you cannot be sure that they won't turn around and deny that they ever did work with you.
Always ask your chosen tradesperson for a full physical contract of the work that you have hired them to carry out. Ensure that you have thoroughly read through this before signing. If they refuse to provide you with a contract, then it is a huge warning sign that they cannot be trusted and you should look elsewhere.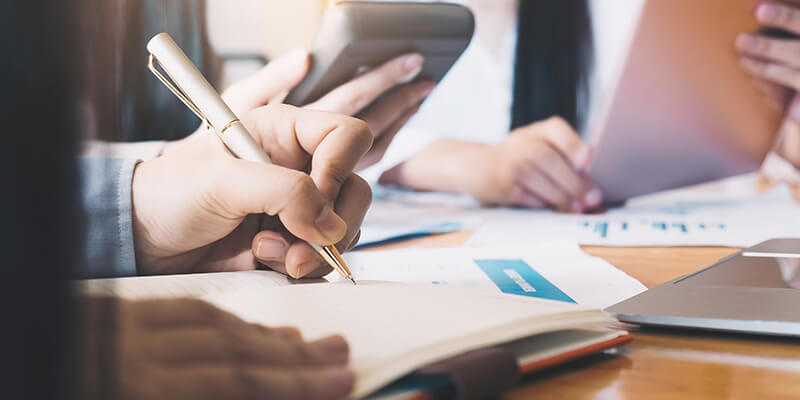 2. They Find Never-Ending Jobs
If you're getting a renovation completed on your home and you notice that the tradesmen keep claiming that they have found extra problems that need to be fixed, it is a good indication that they are being dishonest. Many cowboy traders deliberately cause problems to your home, which can become potentially fatal if left unsolved, then claim they are happy to help you fix it, but only for an additional cost. It quickly becomes a vicious cycle of issues, extra costs and dragged out projects, all in the aim of getting as much money out of you as they can.
There are many cases in which genuine drawbacks which cannot be predicted come up during projects. However, if this becomes a regular occurrence and they cannot give you a valid explanation, do not be afraid to call them up on it.
3. Their Quote Is Unrealistically Low
We all love a great deal and will grab the opportunity to save some cash, however, don't be fooled at quotes that seem unrealistically low. When it comes to working on your home, more times than not, you get what you pay for. Those who charge a little extra tend to be more thorough with their work and take pride in their results, hence the extra cost for the additional time it will take.
If you approach a tradesman and they provide you with an unusually cheap quote, then we strongly recommend taking some time to research the average cost. Compare different companies and perhaps make an enquiry with their competitors to grasp an understanding of whether you may be, in fact, being offered a price that really is too good to be true.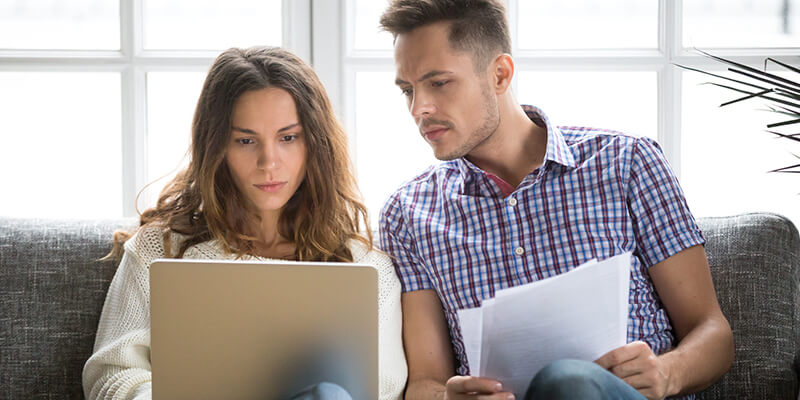 4. You Cannot Find A Trace Of Them Online
Not every business will have a state of the art, modernised website showcasing their services, especially businesses that have been established for decades. Many family-run businesses work solely on word of mouth recommendations, so may not necessarily require a website. However, if you cannot find any trace online of a company, then you may want to consider looking elsewhere.
Honest tradesmen who care for their reputation will ensure that, even if they do work based on word of mouth, they have some form of online presence. This can be anything from a fully-functioning website to a simple listing on directories such as Yell.com.
5. They Have No References
Business owners, no matter the industry, pride themselves on the positive feedback of previous customers and clients. There is no better decision maker for someone who is considering investing in a product or service than a tonne of fantastic reviews.
When debating tradesmen, always spend time researching their references and reviews. Some of the most popular trade-based review sites include Trustpilot, CheckaTrade and TrustATrader, so ensure these are on your list of places to investigate into a company. No one is perfect, which means that be prepared for bad reviews. One or two bad reviews does not necessarily mean that a tradesman is rogue, however, if a huge percentage of reviews are negative, then do not go ahead with the work.
References can also come in the form of a portfolio or case studies on previous work. If a trader is proud of their work, they will take photos to share with others and show off their accomplishments. If you ask for proof of their previous projects and they are reluctant or say no, it is another warning sign that they may not be trustworthy.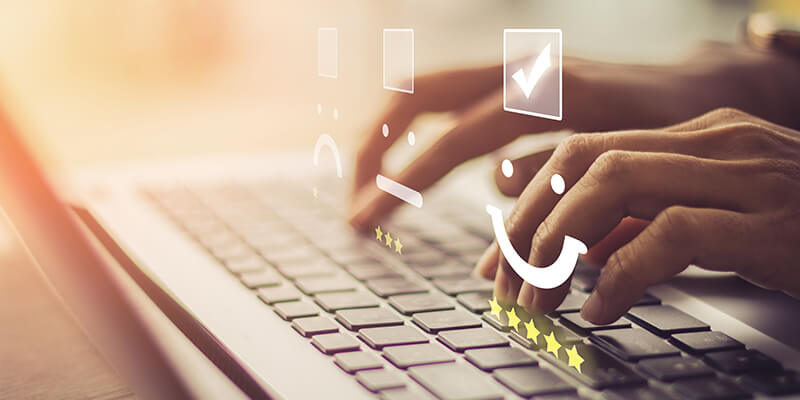 Avoid Cowboy Traders With The Warning Signs!
No one wants to fall into the trap of investing their money into a rogue trader which fails to give them the results they had hoped for or fail to carry out the job altogether. Taking time to research the key warning signs will help you to be extra cautious and ensure that only the most reputable tradesmen carry out work on your home.
Here at CS Windows, we pride ourselves on providing our clients with the highest quality, bespoke conservatories in Luton and are always happy to answer any questions you may have!