When it comes to creating your dream home, many people focus on interior design or landscaping, and often fail to acknowledge the importance of windows. The windows of any property can significantly improve its overall appearance, as well as providing money-saving benefits such as reducing your energy bills. So, if you are moving into a new property or think your home needs some TLC, then we have come up with a helpful guide on choosing new windows for your home.
Choosing New Windows: A CS Windows Guide
Although selecting windows for your home may seem like a simple task, there are actually many factors you need to take into consideration. Firstly, you need to decide what material you want your windows to be made from. Each material has its own advantages and disadvantages, so it's important to pick a material suitable for your property. You also need to determine what style of window you wish to install. There are various styles available, some provide a modern design while others are more traditional in their appearance, so you may want to opt for a style that matches and complements the rest of your home. Finally, you also need to think about what glazing options are available to you. The type of glazing you choose will impact the thermal and noise insulation of your home, as well as the amount of light that can enter the property.
So, to help you decide what windows are best for your property, we have devised a guide with everything you need to know. This guide will help you with the following: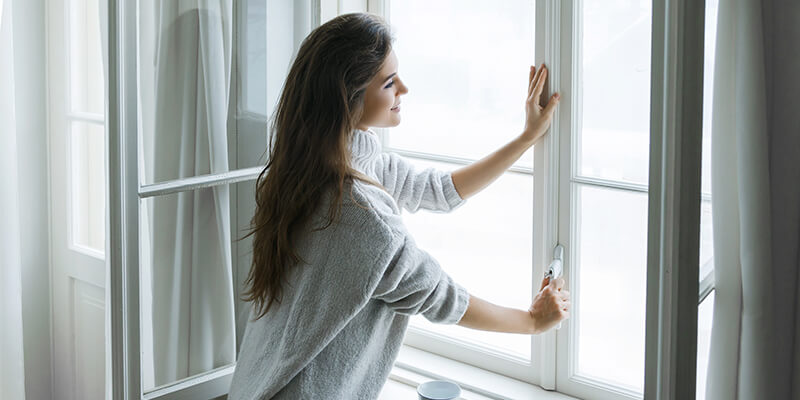 Choosing Materials
When choosing the material of your windows, you need to think about your lifestyle, budget and the weather you usually experience. While some materials are quite versatile and can withstand varying weather conditions, others cannot adapt as well. Additionally to this, some materials are significantly more expensive than others, so you will want to ensure you are selecting one that is within your budget to avoid disappointment, but we will discuss this further on in the guide.
uPVC
Since the 1990s, uPVC windows have become an increasingly popular feature in UK households for many reasons. One reason why uPVC windows have become the nation's favourite is because of their high weather resistance. Due to its non-porous nature, these windows are perfect for the rainy British weather.
Another notable benefit of using uPVC as a material for windows is that it has a respectable lifespan of around 35 years, and is highly unlikely to change shape or warp during this time. Other benefits of uPVC include:
Customisable due to large colour range
Increases security through strength
Improves insulation
Low maintenance
Durable
Improves ventilation
Eco-friendly solution
Fire resistant
With years of experience of installing uPVC windows in Luton and the surrounding areas, you can feel confident that we can provide you with high-quality windows that are professionally installed by our experts. Please feel free to contact the team for more information about our uPVC windows and the range of colours and styles they come in.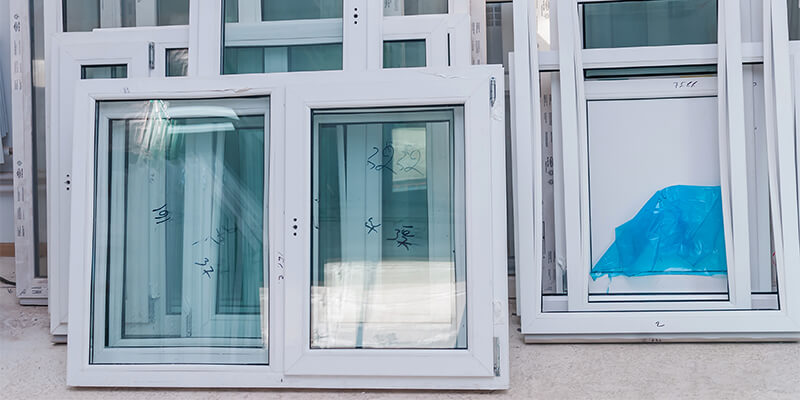 Timber
Timber windows are one of the most aesthetically pleasing materials available on the market. They instantly add character and are ideal for maintaining the appearance of a period property. Compared to uPVC windows, which already have an impressive lifespan of 35 years, timber windows have an even longer lifespan of 60 years! In fact, with regular maintenance, you can even increase their lifespan without having to replace the whole window.
With the world constantly thinking forward about the environment, and concerns growing over how we can change the way we are living, timber window frames are the ideal home addition. Timber has exceptional eco-friendly benefits, and even if the window frame requires replacement, the frame can be recycled for other use! You can find a whole host of other benefits to using timber on Timber Queensland.
Aluminium
Aluminium windows are typically used as large floor to ceiling windows in households which offer a panoramic view of beautiful scenery. If you want as much natural light as possible to enter your home, aluminium windows are the perfect solution as they require minimal framework around the edge of the glass. They can also be easily shaped, which means the design possibilities are endless. Home Building has some stunning design ideas using aluminium frames, and it just goes to show how much natural lighting you can incorporate into your home. The minimal maintenance they need is an added bonus too, as it means you don't have to use your valuable time to keep the windows looking pristine.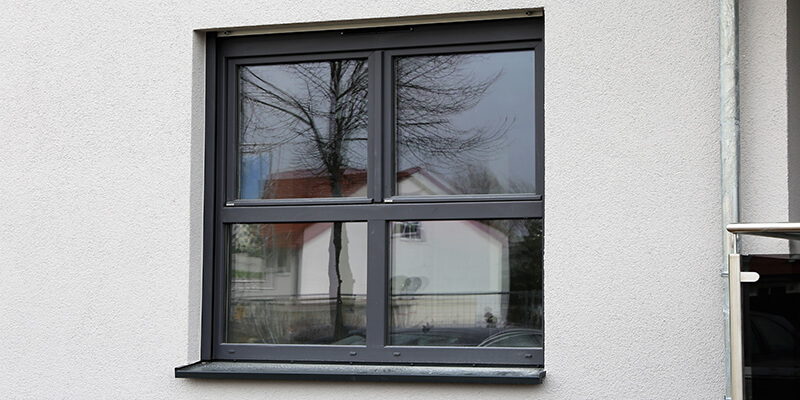 Choosing A Style
When it comes to choosing the style of your windows, it's really down to your personal preference. Of course, you want the windows to match the aesthetic of the rest of your home, and with so many styles available, you are guaranteed to find one that suits perfectly. You also need to consider a style that is appropriate for your lifestyle as not all windows are suitable if you have young children. Let's take a closer look at the different window styles you can choose from:
Casement Windows
Casement windows fix to the frame at the side by one hinge or multiple hinges. This type of window opens outward, like a swinging door, and can be easily operated using a hand crank. One of the most significant advantages of casement windows is that they provide excellent ventilation. Since they open outwards, they can capture fresh air, side breezes and light easier than any other window type. Typically, the locks for these windows are also embedded in the frame, making it extremely difficult to break into and thus improving the security of your entire home.
Double Hung Windows
If you are hoping to achieve a traditional look, then double-hung windows are the best option. Being amongst one of the favourite household window styles, it is no surprise that this type of window is available in a variety of colours, making it easy to complement your colour scheme and overall property aesthetic. As well as being compatible with most home styles, these windows can also accept air conditioners and screens, unlike casement windows. Due to operating by sliding up and down, as opposed to cranking or sliding side to side, they can safely hold an air conditioning unit, perfect for summer!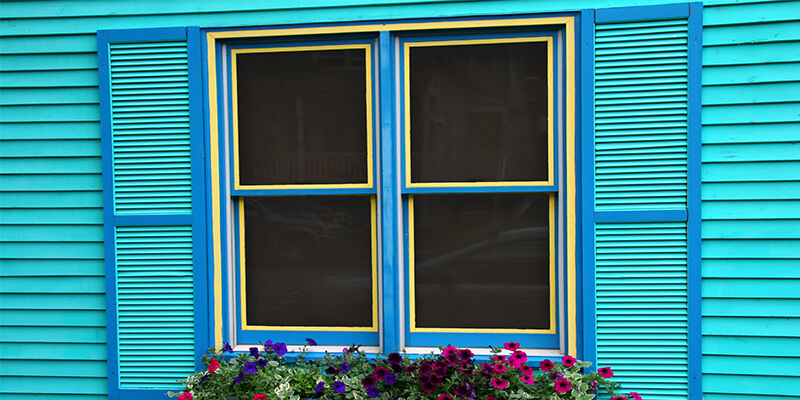 Sliding Windows
Sliding windows are fairly self-explanatory – they are extremely easy to operate as they simply slide open and allow a breeze to enter the room. Being fairly inexpensive and easy to maintain, you can also enjoy an unobstructed view with these windows, making them ideal if you have an attractive garden or scenic surroundings. Furthermore, the locks on the windows are simple to work and secure, so if you are security conscious, we highly recommend this window style.
Tilt and Turn Windows
This practical and versatile window style is popular as it has a very innovative way of opening. Using the handle, you can turn it 90° to make the window swing inwards, opening the aperture fully. Alternatively, you can turn the handle 180° which will tilt the window open slightly, leaving space for a breeze to enter at the top. Being so flexible, this particular window style is optimal for smaller spaces as you don't need it to be fully open to allow ventilation. Furthermore, tilt and turn windows generally have better air-seals than sliding or double-hung window frames, making them less prone to water leakage and cold draughts.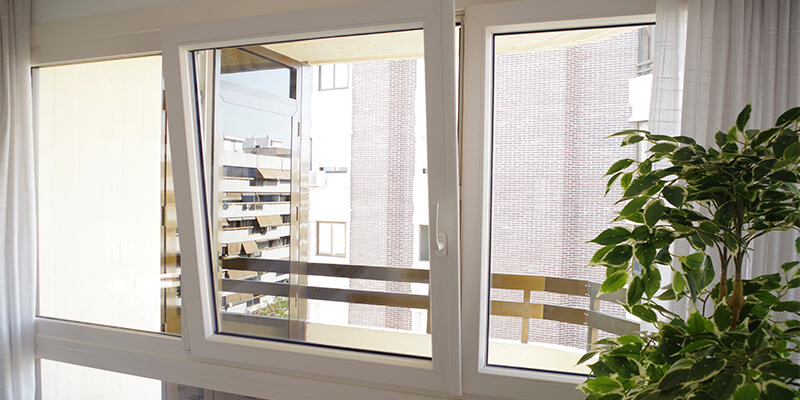 Choosing Your Glazing
While the design and material of your window will play a big part in the aesthetics of your home, you also need to ensure that you provide insulation and comfort through the glass panels on the windows. Advancements in window design now allow you to choose from single, double and even triple-glazed windows. As you can imagine, the more glazing you have, then more you can reap the benefits. We would suggest opting for windows that are no less than double-glazed as this will help you to reduce draughts and even energy bills. Before choosing your double glazing, you will need to know the following:
How Does Double Glazing Work?
Double and triple glazing works by trapping a layer of argon gas inside two panels of glass. The properties provided by the argon gas allow you to benefit from a warmer home as well as reduced noise pollution. Unlike single glazing, double glazing stops the inside window from getting too cold by creating a barrier using another panel of glass. The outside panel will take the hit and become cold as the temperature drops, whereas the inside panel will remain at room temperature as the argon gas stops the heat from escaping the home and the cold seeping inside.
What Are The Benefits Of Double Glazing?
There are multiple benefits to having double or triple glazing, and it can have a significant impact on how warm your home feels. While it may be a little more expensive than single glazing, it is well worth the investment. Benefits include:
Improvements in insulation – the double glazing traps the air inside the home while also preventing hot air from outside entering the home; this makes living inside more comfortable during both the winter and summer months.
Reduces noise – the argon gas stops noise from travelling in and out of the home, making it instantly feel quieter and provides you with added privacy.
Increases security – the double or triple glazing is significantly harder to break through, making them more secure.
Reduces energy bills – the insulation properties in double glazing helps you to reduce your energy bills. The hot air gets trapped inside the home, meaning that you don't have to turn the heating up to feel the temperature change.
Adds value – according to Build Review double glazing adds around 10% onto you property value, which could see you with tens of thousands in return for what you paid for them to be insalled
Reduces condensation – because the inside panel will remain at the temperature in the house, it means that it is unlikely that you will experience condensation, as the heat your home produces won't be hitting a cold window.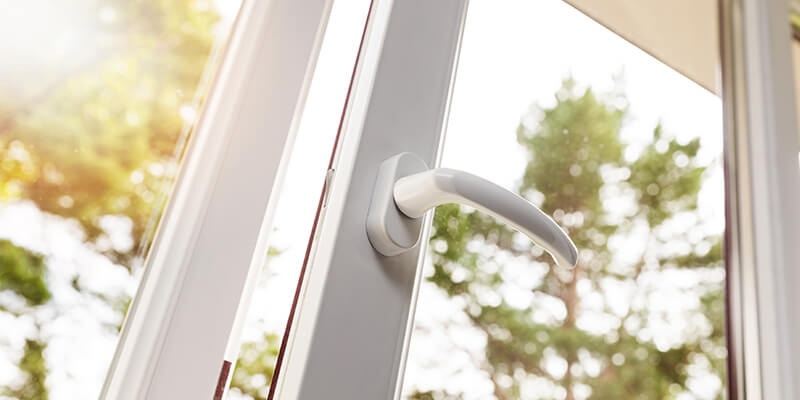 Choosing Within Your Budget
On average, a homeowner will spend around £200-£600 per window depending on the material and style on their home. However, thanks to the many different materials used and styles for you to choose from, it's easier than ever to stick within your price range. Materials such as uPVC are surprisingly cheaper to install than other window materials, and they come alongside so many benefits that you won't be missing out on quality going for the cheaper option. Here we have broken down the average cost for different window materials:
| | |
| --- | --- |
| Material | Average Cost For Average Household Insulation |
| Timber | £6,000-£8,000 |
| Plastic | £5,000 |
| Composite | £10,000 |
| Metal/Aluminium | £8,000 |
It's Time To Choose Your Windows
Now that you know the ins and outs about how to choose the perfect window for you and your home, it's time to start thinking about when and how you wish to get them fitted. Having provided windows, doors and conservatories in Dunstable and the surrounding areas for many years, the CS Windows team have the materials and expertise to help you achieve your vision. Please feel free to speak with the team at CS Windows for more information about how we can help. If you need a little more information, then take a look at our previous article about energy-efficient windows and how to increase natural daylight in your home.