Are you and your family living on top of each other, short on space and slowly losing your minds? Hang in there, as we're here with some excellent tips on how to create more space in your home.
You may be out of ideas and feel like there's no possible way in which to create more space, but taking a step back and looking at each room with a fresh set of ideas will help enormously.
How To Create More Space In Your Home Effectively
Whether your house is a little on the small size or your family has grown, and space is lacking, these simple tips will help to solve some of the issues you may be facing. It's much easier than you think to create more space; with some creative thinking and a few out-of-the-box ideas, you'll be enjoying more space before you know it.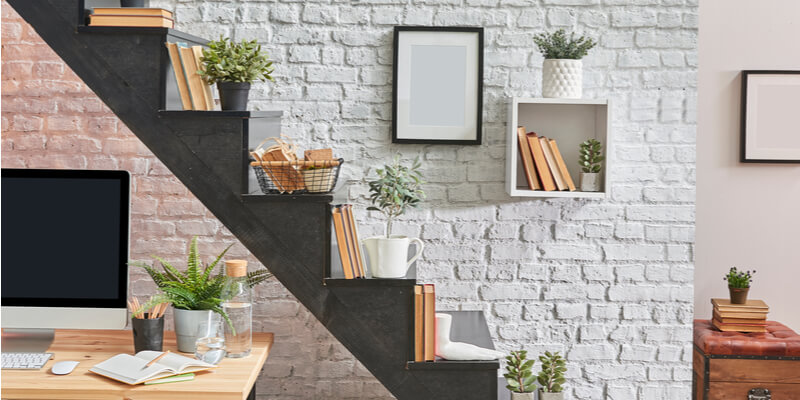 Re-evaluate Storage Options
You may think that you've maximised storage options to their full potential, but in truth, there are a whole host of ways to increase storage options that you may never have considered. Storage undoubtedly helps to create more space throughout the home, helping to keep things out of sight, organised and tidy.
Start by looking around the room, or rooms you are looking to create space in and identify any areas of dead space. This could be, for example, above doorways, empty walls or underneath stairs.
Shelves are generally your best friend when looking at dead space, as a few popped up on the walls will help to maximise an area's capacity and make room for everything. We love the range of wall mounted shelves from Maison Du Monde. Get rid of clunky bookcases by adding some shelves on blank walls and over doorways, or why not look at taking out large pieces of furniture from rooms, such as side units, and place them in dead space underneath the stairs? A little re-shuffle can work wonders and help to create space you never knew existed.
If you're wanting to eradicate clutter from a room, why not look at using dead space underneath sofas or beds. Apartment Therapy have some excellent tips on storage solutions to make the most of the small space found underneath furniture.
Add Mirrors
A relatively inexpensive solution with amazing results; adding mirrors to your home is a fantastic way to create the illusion of more space. While this doesn't physically create more space in your home, when placed strategically, they can help to reflect natural light and illuminate small spaces, even on the cloudiest of days.
Placing mirrors opposite windows will help to bounce light around a room, making it appear larger than it actually is. Mirrors are also a fantastic way to inject some personality into a room's decor, with a huge variety of designs available to choose from. The range from Perch & Parrow include modern and simple shapes, alongside more unique, novel designs; so you're sure to find one to suit your room perfectly.
Don't just stop at wall mirrors; use this technique in the form of mirrored furniture too. Homesdirect 365 have an amazing collection of mirrored furniture that could be placed around the home in many ways to create a spacious illusion.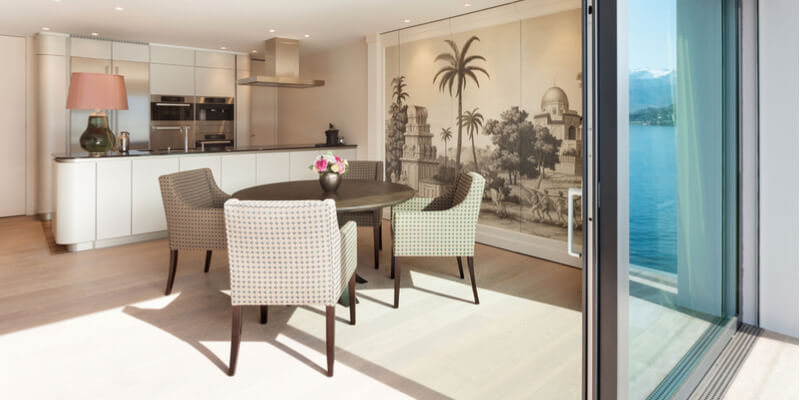 Use Sliding Doors
Allowing space for a door to open and keeping it free can be a pain in smaller spaces. In cases such as this, particularly when it comes to reception rooms and kitchens towards the rear of a property, sliding doors can be hugely beneficial.
By installing, for example, bi-fold or patio doors, the need to leave space for large doors to open isn't necessary; allowing you to maximise every area of a small room. Bi-fold doors in Luton have recently been our most popular installation, due to this very issue. Our clients are always extremely happy with the result and are able to use the newly found space to their advantage.
Get Creative With Colour
It's a well-known fact that light colours used within interior design and decor help to create the illusion of a larger space. As detailed in this article from My Domaine, paint colour can play a huge part in how large a room can appear to the naked eye, making it very important decision to make. However, darker colours also have their place in making a room feel cosy and more intimate if this is a route you are wanting to explore. Take a look at their suggestions and see which ones take your fancy while fitting the needs of your specific space.
Have A Clear Out
Get your Marie Kondo book out, the bin bags to hand and your ruthless head on; the clutter needs to go! Not only is de-cluttering widely said to be good for your mental health, as documented here by the Mayo Clinic, but it will also help hugely in your efforts to create more space.
A mentioned above, the Marie Kondo method is extremely thorough and will have you chucking things out left, right and centre. If you'd like a slightly less brutal approach, why not follow these creative steps to decluttering from becoming minimalist, and ease yourself in a little. You'll soon be reaping the benefits and will create more space before you know it.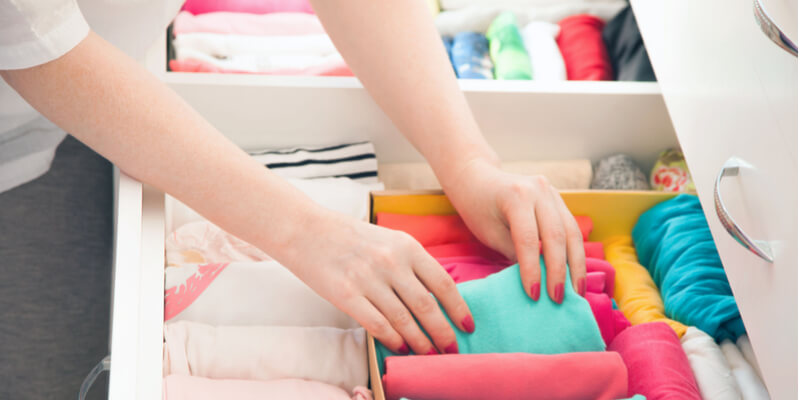 Add A Conservatory
A slightly more expensive way to create more space, but without a doubt, the most effective; a new conservatory will help to bring the outdoors inside and add a whole new space onto your home. We have installed conservatories in Luton and surrounding areas in many styles, seamlessly blending the structures onto many styles of property. A range of conservatory designs are available nowadays, making them the perfect way to add additional space to your home
Increase Natural Light
If your windows are due an upgrade or aren't letting in a sufficient amount of natural light, why not look to upgrade? You've had a clear out, installed mirrors, played with colour and perhaps even extended, so new windows would be the perfect way to maximise all of your hard work and show it off in its best light – literally!
As mentioned above, natural light does wonders in small spaces and will help massively in your bid to make a room appear more spacious. We have been fitting windows in Luton and the surrounding areas for many years now and can testify to the considerable difference a larger and better quality window can make. We enjoy visiting homes and advising on the best windows for your home, so feel free to give us a call should you need any help.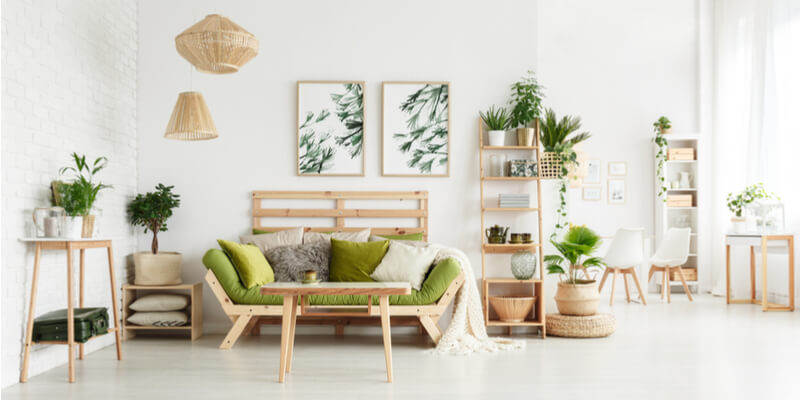 Relax In Your New Found Space
With the right storage, fittings and using light to your advantage, your small spaces could be completely transformed. Looking at rooms in a different light, putting those dead spaces to use and having a good clear out will immediately make areas much more spacious.
If you're looking to make more significant changes, adding new windows, doors or a conservatory are fantastic ways to increase space within your home, without having to move to a bigger property. If you know someone in need of help and a little space saving inspiration, why not share this article on social media and point them in the right direction?