Increasing the amount of natural daylight in your home can not only make the rooms in your property feel bigger and brighter, but far more welcoming too. Whether you are thinking of a large-scale renovation project, or are planning a few simple home improvements to make the most of the natural daylight, we have thought of several clever tricks worth utilising. The start of the new year provides the perfect opportunity to make these daylight enhancing modifications to your property. In this article, we will run through the best ways to increase the presence of natural daylight in your home.
Increasing the Natural Daylight In Your Home
From adding roof lights into your home to installing bi-folding or French doors, there are several ways you can open up your home to the sunlight and create a light-filled space. No matter which room you are looking to improve on, our suggestions can be implemented into the design of any room in your home. Most people tend to start with modifying the rooms they spend the majority of their time in, for example, their kitchen or living room. To find out how you can maximise the amount of natural light throughout your home, take a read of our suggestions below.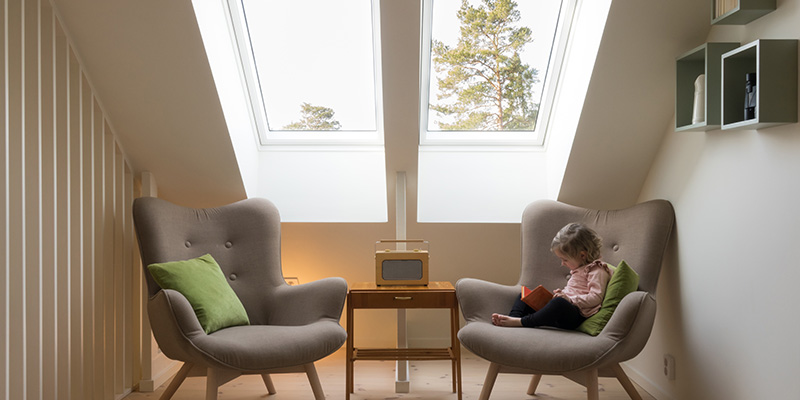 Add Rooflights
This form of 'top light' window is three times brighter than the light that is penetrated through vertical windows. So, if your property allows it, we highly recommend installing skylights into your home. These windows are perfect for single storey buildings or for the top floors in a property. They can successfully transform your bedroom or bathroom into a sunlit sanctuary. They are fairly easy to install and can be fitted to both flat and pitched roofs. This is also a form of home improvement that does not require planning permission.
However, if you are looking for ways to improve the light in your downstairs rooms then a sunpipe is the perfect alternative to a rooflight. A sunpipe is the perfect option for windowless rooms or those rooms where installing skylight is not possible or cost-effective. They are also guaranteed to cause you a 75% reduction in your average lighting costs, and consequently, help to reduce your home's carbon footprint. For more information about sunpipes, take a look at the official website.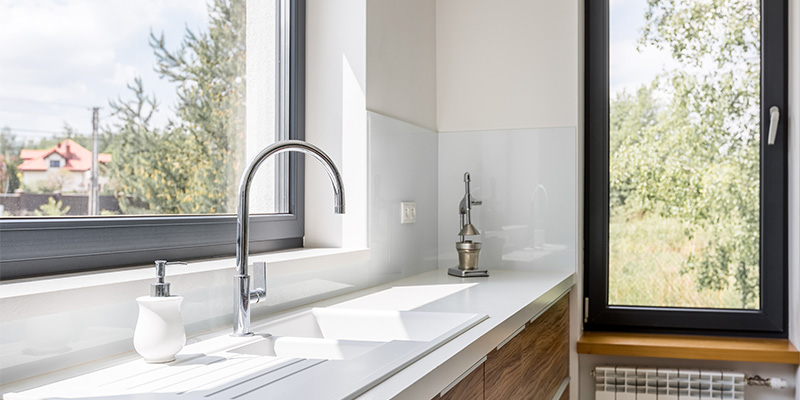 Install New/Bigger Windows
If there are any opportunities in your home to install new verticle windows, then it is important to utilise this prospect. It will be particularly beneficial to either install or enlarge the size of the existing windows on the east, south or west facing walls. These are the sides that will catch the most sunlight and will efficiently light up your rooms. Although this form of home improvement is, without a doubt, the most successful way of maximising the amount of light in your home, it is the most expensive method.
You do have to consider the fact that if you are installing any new side-facing windows on the first floor, then they will have to be obscure-glazed in order to protect your neighbours' privacy. If you think that this is the best solution to the lack of light in your home, then take a look at our high-quality range of Windows in Luton. Installing new, more substantially sized windows, is a guaranteed way to effectively increase the presence of natural light in your home.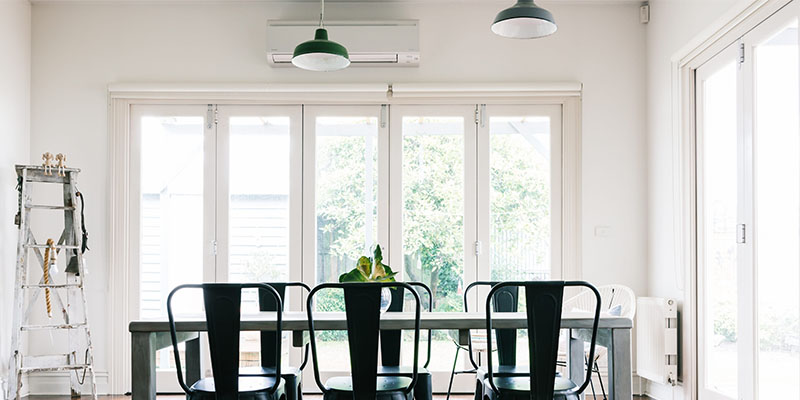 Fit Large Glazed Doors
Let the natural beauty of your garden into your home through the addition of large glazed doors. Whether you prefer a more traditional look or a contemporary option, there are alternatives available for a variety of homes. If you have a modern property, then we suggest opting for the bi-fold or sliding doors. However, if you prefer the more traditional style doors, then French Doors would be a fitting option.
You can replace existing windows with these doors to not only make the room feel bigger and brighter but to successfully connect the interior of your home to the garden, all year round.
If you are looking to achieve maximum daylight penetration, then make sure to opt for doors with slim frames. This style is typically more modern but is the best option for allowing maximum sunlight into your home. You must also bear in mind which sort of glazing you wish to opt for; whether it be single glazed glass, triple glazing or double glazing in Luton.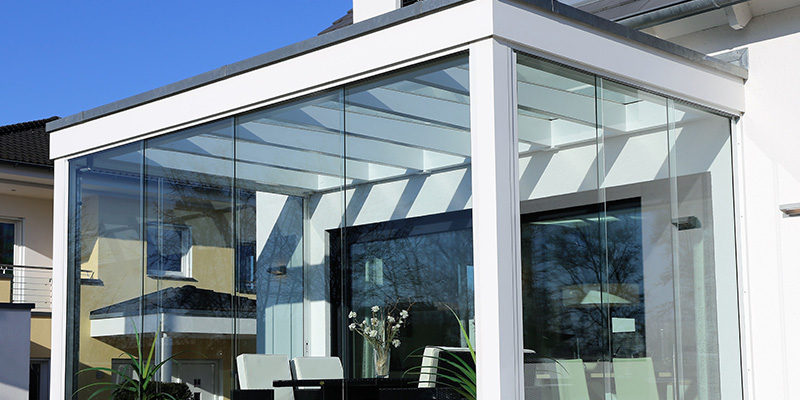 Add a Glazed Extension
This is the most expensive technique we have included in this guide, but it can be a significantly worthwhile investment. If you are already considering extending your home, then make sure to opt for a glazed extension. The addition of a sunroom will not only physically provide you with extra space in your home, but will drastically increase the amount of light in the adjoining rooms.
If you also opt for self-cleaning glass, then you are increasing the amount of light that will be able to infiltrate into your home. Conservatory roofs are notoriously difficult to clean. However, this problem can be solved by the application of certain coatings and treatments that specifically modify the surface of the glass.
These coatings can either be applied during or after the manufacturing of your conservatory and can be used for both external and internal surfaces. The coating works by breaking down organic dirt deposits, such as bird droppings, which is then washed away by the rain. It is especially beneficial when applied to conservatory roofs which are typically difficult to clean.
For reliable suppliers and installers of sunrooms and glazed conservatories in Dunstable, get in touch with CS Windows today.
Summary
Hopefully, you will have found at least one of these methods of home improvement to be suitable for you. Depending on your budget and what your property allows, you may be restricted to only one method of maximising the amount of light in your home. If you are on a tight budget, then here is one very affordable tip; painting your existing window frames in a bright white paint can help make your room appear brighter.
If you have found this article useful, please share it with your friends and colleagues on social media.