If your home features timber window frames, then we're sure that you'll be more than aware that they demand slightly more maintenance than other materials. Nevertheless, making sure your frames are well kept, as well as maintaining their good condition, will ensure they provide a long service life. Our guide on the key maintenance tasks required to care for timber windows will run through not only how to spot damage, but how to restore frames to their original condition.
Top Tips To Keep Timber Window Frames In Working Order
Having provided windows in Luton and the surrounding areas for many years, we have seen the rising popularity of timber frames, and we can most definitely see why! Timber window frames offer multiple desirable features; they provide high durability qualities, exceptional aesthetic characteristics and thermally insulating attributes. If you are looking to install these into your home, particularly if you live in a period property, then it will most definitely be a worthwhile investment. Due to the versatility of timber, the material looks fantastic when incorporated into an array of different window styles. Sliding sash, flush casement and Georgian windows all perfectly complement traditionally designed property when made with timber.
However, unlike their alternatives, the nature of timber frames means that they are a little more demanding in terms of maintenance. It is vital to spend time researching how you can successfully keep them in good working condition to avoid costly repair or replacement fees. Over time, timber windows, without added TLC, can experience an array of problems, including rotting and condensation. You can find more information on window-related issues, along with signs that they need to be replaced in our previous article.
So, if you have recently invested in timber windows or are hoping to give your existing frames a new lease of life, then our top tips will provide you with all of the information that you need to carry out successful maintenance.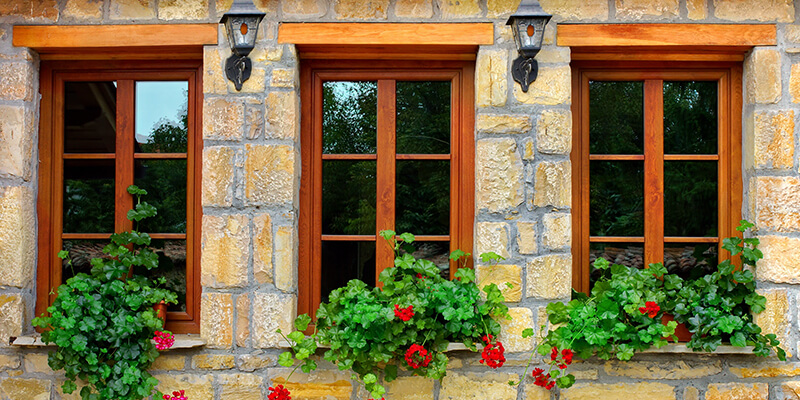 Tightening Joints
If you have sliding sash windows, then it is likely that, with age and constant use, the joints may become a little loose. The easiest way to ensure that your windows remain fully functional is to install stainless steel angle brackets across the joints for extra durability. Brackets can be either screwed or nailed into the timber in as little as a few minutes.
Alternatively, if you are less keen on the idea of fitting steel brackets, then you can take the windows apart to glue the joints back in place. This can be incredibly tedious, and it is vital to take great care to avoid further damage. You can find some handy video tutorials on how to replace a window sash on Olde Window Restorer.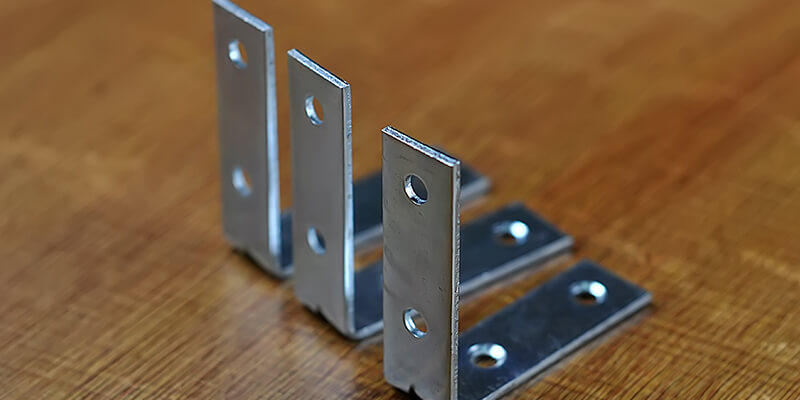 Regular Cleaning
Making sure to remove cobwebs, insects and dirt from the joinery regularly will help to extend the decorative finish of your window frames. Cleaning timber window frames is incredibly straightforward; however, the method used will depend on whether the wood is painted or stained.
For those with painted timber, a soft cleaning brush with a little washing-up liquid will help to lift any dirt from the surface. You can then rinse any excess foam by wiping down the surface with a soft cloth. If you have painted your frames white and there are any stubborn stains, then this can also be removed using bleach diluted down with water.
Stained frames, on the other hand, fill a spray bottle with water and a few drops of washing-up liquid. Spray the surface with the solution and carefully scrub away any dirt using a soft bristle brush.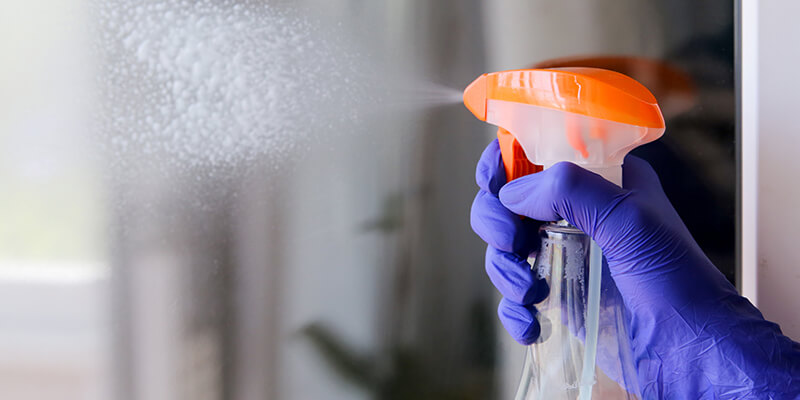 Repainting
In some cases, the appearance of your windows may become a little worse for wear, which means that a fresh layer of paint is due. Follow our guide on how to repaint timber windows to guarantee success:
1. Prepare The Timber
Start by lightly abrading the surface with fine sanding paper. You will then need to wash down the abraded area with a mild detergent solution and follow by rinsing with clean water. This will effectively remove all evidence of insects, dust or other contaminants which provide the ideal base for fungi and algae to grow.
2. Apply The Primer
Before you can apply any paint to the timber, you need to prime the wood effectively. Apply two coats of a water-based translucent primer to the wood using a good quality, long-haired, synthetic brush. Allow this to dry for four hours before proceeding to the next step.
3. Paint The Frames
Once the primer is dry, you are ready to begin painting. It is entirely your choice whether you opt for a water-based or oil-based paint; the decision will be based on your requirements. Oil-based enamel provides a durable finish and prevents the frames from sticking. However, over time, this paint tends to yellow and is prone to mildew. On the other hand, water-based paint dries much quicker, easily adheres to the wooden surface and is environmentally friendly. Due to the quick drying time, water-based paints require a specific method to achieve the best results. Both options are available in an array of colours from Dulux.
Using a wetted synthetic, long-haired paintbrush, generously apply the paint to the surface. You must apply the paint in light diagonal cross strokes quickly to achieve an even finish, but remember not to overbrush. You can thin the paint mixture by adding 5-10% of water, which will improve the ease of application. Finish the painting by lightly brushing strokes in the direction of the wood grain. Achieving an even coat on the frames is not just for appearance, but is essential for the durability of the wood.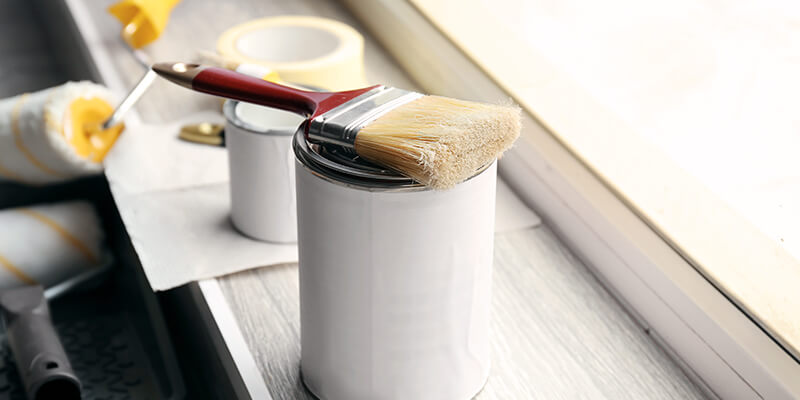 Resin Exudation
If you have timber windows, then you will notice that resin naturally occurs in pockets within the wood. Unfortunately, the presence of resin is usually undetectable when frames are manufactured, which means that there is no real way to anticipate whether it will form.
Resin exudation often develops on the exterior of windows where the sun can liquify and mobilise the resin, drawing it to the surface. Where resin has exuded through the paintwork or coating, try to avoid removing the newly formed resin. This is because its presence usually indicates the exudation is continuing; the resin will appear sticky. When the resin has dried, it forms a white crystalline powder which you can remove using a bristle brush. Finish up by washing off the remaining residue with a cloth.
Water-based paints usually allow the resin to surface without damage to the coating. So if this is the case and the surface appears intact even after crystal removal, you won't need to recoat the wood. However, if there is visible damage, then a fresh, overall application of the finish coat is necessary to restore the general appearance and protection of the wood.
If you are a member of the British Woodwork Federation, then you will be able to find tonnes of additional information on resin exudation on the BWF website.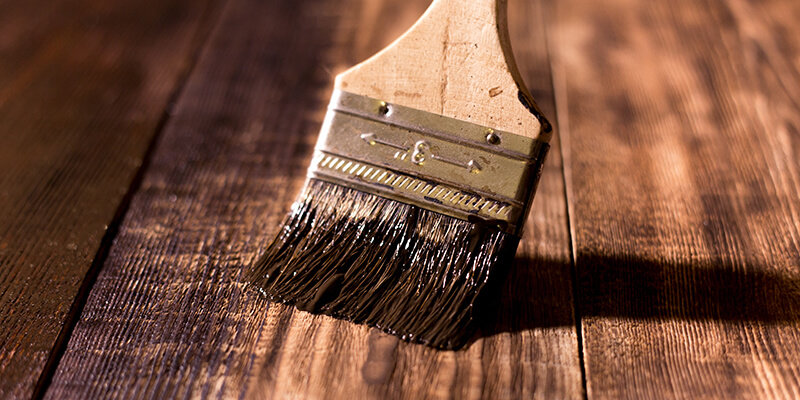 Glass Care
Caring for the glass in your windows is a relatively straightforward process. Simply using soap, warm water and a clean cloth, remove all evidence of dirt and grime that has built up over time. You can then achieve a polished finish by applying a glass cleaner with a soft cloth to both the internal and external panes. When choosing a glass cleaner, don't forget to thoroughly read through the information provided to ensure that it does not include any chemicals which are harmful to timber.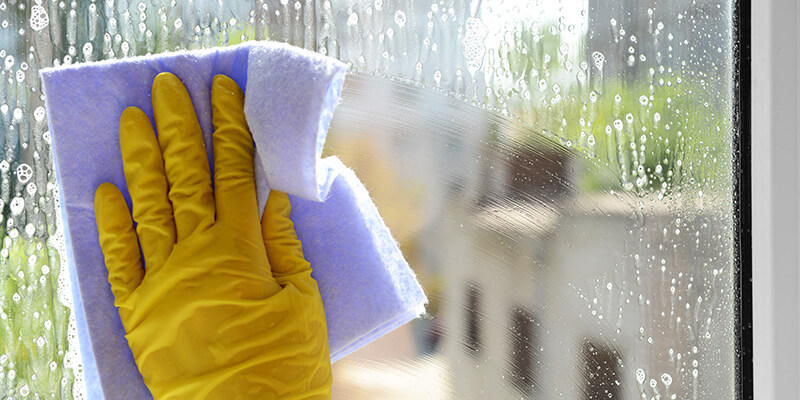 It's As Easy As That!
While it is true that timber windows are a little more demanding, we hope that our guide has simplified the maintenance tasks required to keep them in good working order. Ensuring that you follow the tips featured above will preserve the condition of timber and avoid unnecessary deterioration of the wood. Nevertheless, if you feel like your timber windows are beyond repair and have been poorly maintained for too long, then it might be worth considering a replacement. As reputable installers of windows in Watford and the surrounding area, the team at CS Windows are always more than happy to schedule timber window replacement. Whether you want to match your existing frames or experiment with a unique style, we have you covered!