More often than not, we focus on the interior of our home and neglect what the exterior looks like. When renovating your property, it is important to take into consideration the condition and appearance of your property's exterior. There are many benefits of which you will be able to take advantage of when enhancing the exterior of your home, such as improving kerb appeal and potentially adding value onto your home. There are a variety of alterations you can make; from replacing your current windows to a more considerable investment of installing a conservatory. Here is a guide on how to update your house exterior. To help you find the best solution and to improve the aesthetics of your home, we have come up with a few top tips.
Tips On How To Update The Exterior Of Your Home
Whether you have a big or small budget, there are plenty of ways in which you are able to improve the exterior of your home to match your interior. There are now an abundance of products and materials that can lend you a helping hand to improve not only aesthetics but also the quality of your home. The bigger investment you make on your property, the more likely you will be able to increase its value and kerb appeal.
We would always recommend making a few changes around your home every few years of so to keep up with maintenance. For example, your windows and doors should be replaced around every 20 years, or when you see a dramatic decline in their efficiency. By replacing these products, you are not only able to provide a stunning appearance for your home, but you can also improve insulation and reduce energy bills. So, let's dive a little deeper into the top updates for the exterior of your home: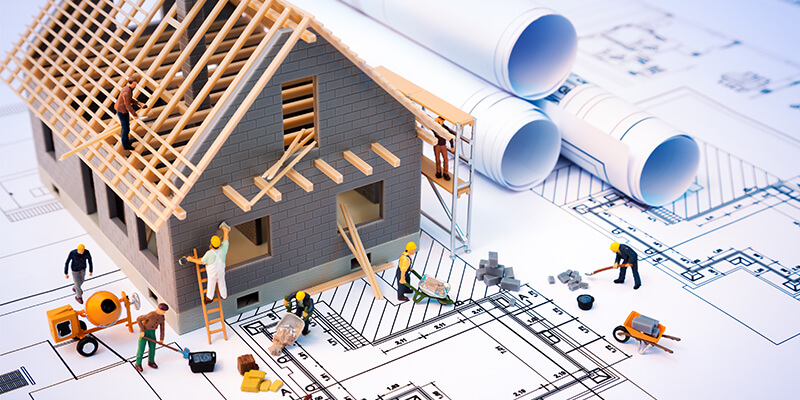 The entrance to your home says everything to guests or potential buyers, making it one of the most important factors when renovating or improving your home. Many homeowners are willing to purchase a house with an outdated interior if the exterior of the property looks good. For this reason, adding a porch is one of the best ways to make sure that your home looks welcoming and appealing to others.
Installing a porch on to the front of your property is a great way of providing you with a showstopping entrance. This addition will not only increase the value of your home if you decide to sell, but it is also a successful way of adding a touch of individualism and character to your home, especially if your property has a featureless front to it. The porch should be built in a similar style to your property and should be constructed from comparable materials. It should accurately suit the original architecture of the property while being in proportion with the dimensions of the house.
Nevertheless, you must consider the impact a porch will have on the amount of natural light that is let in. If you have a glass front door, you may notice a difference in natural light with the inclusion of a porch. This may be resolved with a well-considered design. It is worth seeking the advice of professional builders when it comes to deciding on the size, style and design of the porch. Please feel free to contact our team for more information about our products.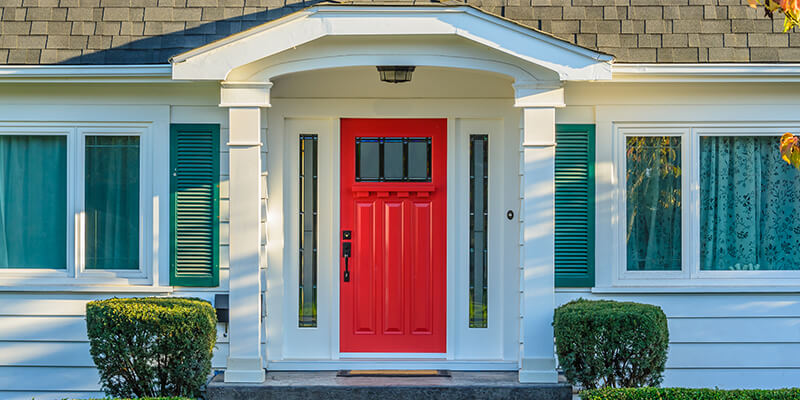 Replacing your front door is a relatively straightforward way of transforming the look of your property. It is also reasonably inexpensive to do so when compared with other home improvement projects. When it comes to deciding on a new front door, do not opt for the most reasonable option. While it may be enticing to choose a door that fits within a small budget, it is likely to be of lesser quality, which means that all you will find is that it does not last as long nor look as good, requiring you to install a new door in just a few years' time. You need to take into consideration the materials used, the manufacturer and additional safety features.
Luckily, there are now a range of door styles in which you are able to choose from, making it easier for you to find a door that suits your home, matches your windows and keeps in line with your personal style. For example, you can choose from matte or gloss finishes with an addition of your choice of handles, such as a stunning bar. Not only this, but you can also choose to incorporate windows with glass around the frame or on the top section of the window. This allows you to let in some natural light, making the home feel airy and potentially even bigger, while adding definition to your front door design. Love Property has put together a selection of front door design ideas to give you some inspiration.
Choosing a good quality front door will not only ensure it provides you with a long service life, but it will also help to keep you and your family safe in the comfort of your home. If you are looking for a door on a low budget, then it is worth looking into the range of uPVC doors available as they are likely to be the most affordable. If, however, you are searching for quality, then a solid hardwood front door will be at the other end of the price spectrum. These doors are likely to last a lot longer than uPVC but will require regular maintenance to preserve their condition.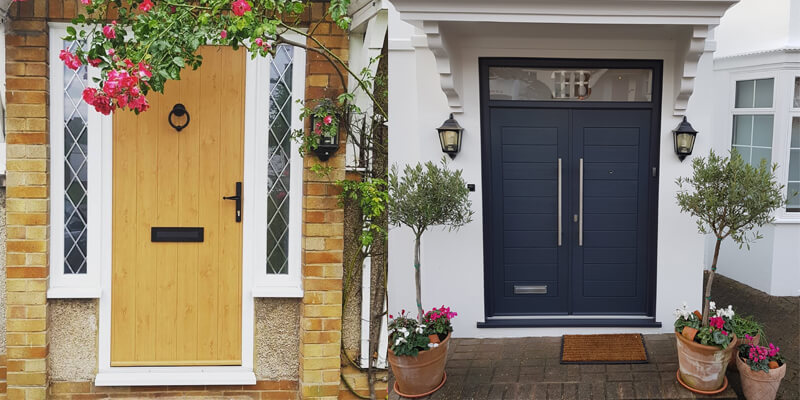 Installing modernised and up to date window frames is a perfect way of giving your property a new lease of life. Depending on the material your windows have been constructed from, some are likely to last longer than others. For example, aluminium windows provide extremely high durability and weathering qualities; whereas, timber frames, over time, tend to rot and warp. If your current windows are more than 20 years old, then we suggest replacing them with high-quality windows for a more thermally insulating alternative.
Nowadays, there are an abundance of window styles that you are able to choose from, making it easier to find the perfect design or match your existing windows. Some of these styles include the following:
Along with the material and style of your choosing, we would always recommend that you consider double glazing. Double glazing comes with a host of benefits, making it one of the most popular and reliable window types. Not only does it help with aesthetics, it also improves insulation and reduces noise pollution, perfect for homes on busy roads or in loud cities. Double glazing can be installed with all window types, whether you opt for casement or sliding slash, making it easier for you to find the perfect window with the addition of double glazing. Having provided double glazing in Dunstable for many years, our team have built up a reputation for high-quality windows and a wide selection of choices. If this is something you are interested in or would like to know more about this product, then please feel free to speak with our team about our double glazing in Luton and the in the surrounding areas.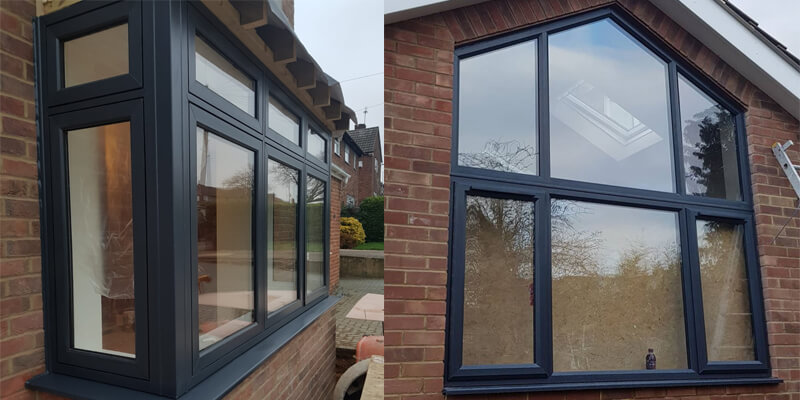 If you own an older property, then replacing the roofing system may not only help to improve the appearance of your property but also increase the thermal efficiency of your home. Many old roofs now lack modern insulating properties that ensure your home stays warm in the winter without the need for too much additional heating.
If your property incorporates a flat roof into the design, then altering this and opting for a pitched roof could considerably improve its appearance. It can help to add character and shape to your home, whilst providing you with a brand new loft. Replacing your roof will be one of the most expensive alterations you could make to your home; however, it is likely to have the most impact on its appearance. Without a doubt, replacing your existing roof will be a worthwhile investment and add considerable value to the resale price.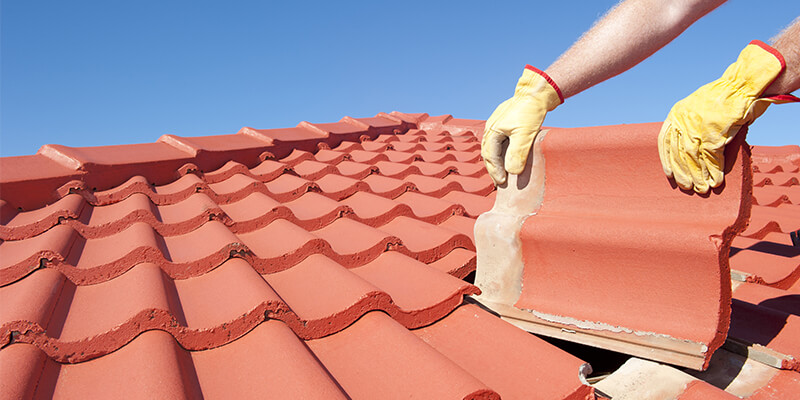 There are many reasons as to why you may want to install a conservatory onto your property. The two main reasons is that it can add a significant amount of money onto the value of your property, and also provides you with additional living space. Many homeowners will invest in a conservatory when their home becomes too small for their family, as an alternative to moving. While a conservatory may be one of the bigger investments you make on your home, it is significantly cheaper than moving and can provide you with that added extra cash when you do choose to sell up.
Once you have had your conservatory installed, there are many ways in which you are able to use it, whether that be as an extra living room, dining room or play area for the kids. You can find a range of uses for your conservatory by taking a look at our previous article and a whole host of interior design ideas on House & Garden.
When it comes to designing your conservatory, there are a range of ideas and styles you can incorporate into your home. Whether you are looking for a traditional style conservatory with stunning windows, or would like to opt for a more modern conservatory with a tiled roof, you can easily find a design that matches your preference and the properties original architecture. The three main conservatory types include:
Edwardian – providing you with an elegant option, the Edwardian conservatory has a peaked roof with multiple glass panels surrounded by stunning large windows and French doors.
Victorian – offering a more defined design, the Victorian conservatory has a similar style to the Edwardian but with a more curved style for a panoramic view.
Lean-To – a modern design conservatory with the opportunity for a tiled roof. The roof on a lean-to conservatory is sloped and acts as more of an extension to the home rather than a conservatory.
Much like the windows on the rest of your property, conservatories can be installed with double glazing and your choice of window frame material, making it completely customisable. If you are considering a conservatory to improve your home, then please free to discuss with our team about our range of conservatories in Dunstable and the surrounding areas.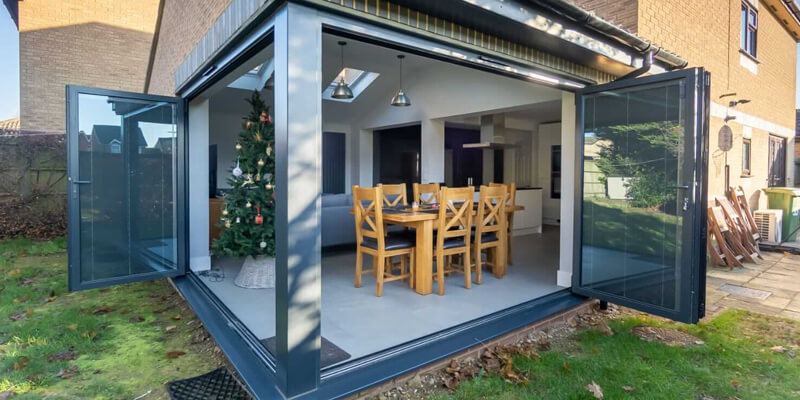 Improving Your Home One Step At A Time
With such a wide selection of renovation options available, it can be hard to find the perfect and most cost affection solution for your home. If you want to transform your home completely, then we would highly recommend that you consider renovating your home step by step. Start with the renovation projects that you can afford and will have the biggest impact on your home life. For example, if you are struggling with space, then we would advise you to start with a conservatory, while other improvements such as windows are beneficial to those experiencing insulation issues. If you are struggling to budget for your home renovation project in mind, then take a look at Moving.com's handy article on how to budget for home projects.