While windows remain a vital component of every property, they are often neglected. Many homeowners, when asked when they last checked the condition of their windows, would struggle to provide an accurate answer. Although they may look intact from afar, up close, frames and glass do begin to deteriorate. With this in mind, we have put together a guide to the tell tale signs that you need to replace windows in your home.
How To Spot When To Replace Windows In Your House
In ensuring that you regularly check the condition of windows, you can spot common problems in advance before they can compromise the safety of your property. Well-designed modernised windows not only deter criminals but also improve the efficiency of your home and enhance kerb appeal. Due to this, it is crucial to be well-informed on the most common warning signs that your windows are no longer serving their purpose.
Increasing Condensation
In many cases, especially during the colder months, condensation is inevitable. However, if you begin to notice that wiping a cloth over windows no longer clears condensation or it has started to build up between panes, you must consider a replacement.
Condensation between panes of glass indicates that the airtight seal that prevents heat transfer is no longer serving its purpose. Whether the seal is broken, cracked or beginning to lift, it is an issue that you want to catch before it begins to deteriorate. Failing to resolve the problem can lead to leaking windows, which will slowly start to form damp and mould around the window frame. Damp and mould, if left to fester, can have a negative impact on the health of those living within the property. More information on the health impacts of damp and mould can be found on the NHS website.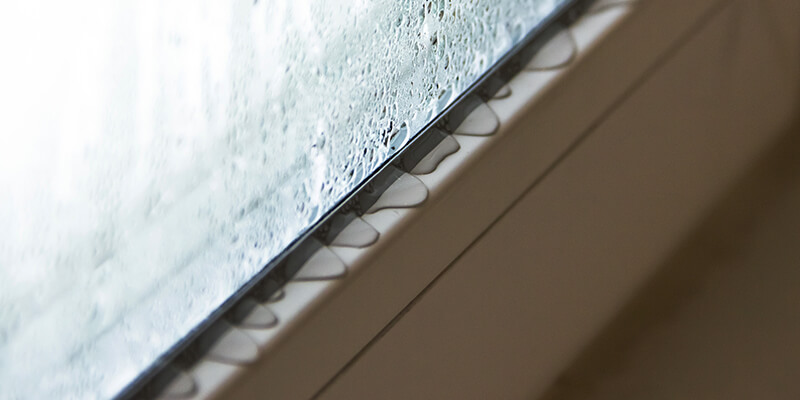 No Double Glazing
While double glazing is a necessity in almost all modern homes, if your property is a little older, this may be an investment that you are yet to make. Although single glazing was a standard option in the past, it has no insulation or soundproofing properties, not only increasing energy bills but also risking the comfort of your home. Double glazing, on the other hand, comes alongside a plethora of fantastic benefits, including the following:
Increase property value by up to 10%.
Low maintenance and only requires cleaning a few times a year.
Reduced interior damage by boosting UV protection.
Improved security thanks to toughened glass.
Enhanced insulation and reduced heat transfer.
If you are yet to make the transition to double glazing, then please do not hesitate to contact CS Windows. With extensive industry experience, teams have streamlined specialists processes for the installation of double glazing in Luton and surrounding areas. Glazing options are available for all property types and window frame styles.
Windows Are Damaged
Of course, the most obvious sign that you need to install new windows is visible damage such as broken glass. In some cases, you can try to resolve issues through repair jobs, but eventually, they will need to be replaced to reassure the safety and efficiency of your property. Attempting a repair will only be a temporary fix and is likely to result in a costly fee to maintain results.
One of the most common types of window damage is warping, which is caused by the change in temperature and weather conditions. Particularly when it comes to wooden window frames, exposure to humidity and rainfall causes the material to expand. As the weather begins to improve and the wood starts to dry, it will then shrink again, often no longer into its original shape.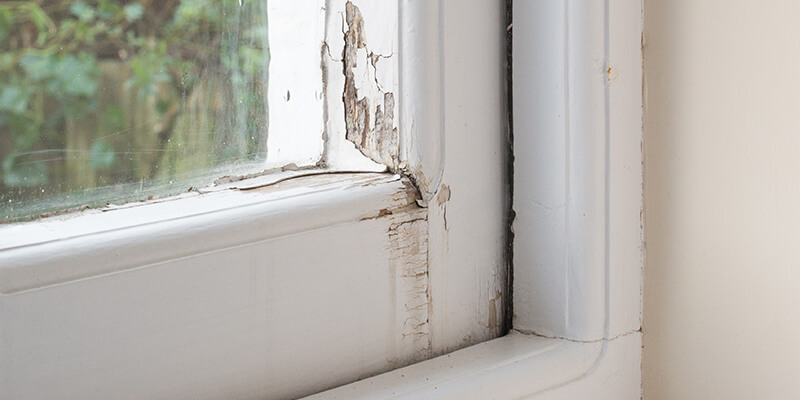 Lack Of Soundproofing
Your home should be the ultimate haven for tranquillity, a place where you can relax in peace without any worry of the outside world. However, as windows begin to age, their ability to soundproof your home also begins to deteriorate. Particularly if you live nearby to a busy high street, main road, train station or airport, sound insulation remains vital.
Not only is soundproofing essential to avoid outside disturbances, but also to ensure that you can enjoy playing music or watching your favourite films without having to worry about angry neighbours. High-quality, modern windows equipped with double glazing creates a bubble around your property. With both points in mind, if you notice that you can hear everything from the outside or everyone else can hear inside your home, you need to invest in new windows.
Difficulty To Open & Close
Opening and closing your windows should be a smooth operation that doesn't require every family member to give their input. There should never be any difficulty when attempting to open or close windows, yet if there is, you most definitely need to schedule a replacement.
The inability to open and close windows with ease comes alongside various issue, mainly to the safety of those living inside. If you cannot easily open every window in the home, this can prove potentially fatal in the event of a fire. All windows must be clear from obstructions and able to be opened as they may need to be used for an emergency exit.
Along with the dangers of struggling to open windows, also comes those associated with not being able to close windows. Being unable to close windows leaves your home open to the threat of intruders, who will use your properties vulnerability to their advantage.
Rising Energy Bills
According to Green Spec, in an average home, approximately 10% of heat is lost through the windows. While this may not seem a substantial percentage, when looking at your energy bills, consider that 10% of the figure on the paperwork is wasted money. With this in mind, if you spot any unusual spike in your energy bills or notice that the figure continues to rise, then it may merely be down to the age of your windows.
A super easy way to spot whether your home is losing energy is through the candle test. Light a candle and hold it nearby to the window, slowly moving around the perimeter of the window frame. If you notice that at any point, the flame starts to flicker or the smoke moves direction, then your windows are letting in a draught, and they need replacing.
If you are looking for more ways to lower your energy bills alongside fitting windows, take a look at Money Supermarket.
Improve Kerb Appeal
In many cases, homeowners opt for replacing their windows merely to improve the aesthetics of their property. There does not necessarily have to be a problem with existing frames or glass to justify the investment. Instead, you may want to modernise your home's appearance or improve kerb appeal to prepare for selling up.
As specialists in windows in Stevenage and surrounding areas, CS Windows has a wealth of knowledge on how to design windows to complement the exterior of your property. There are an array of different window styles available such as sliding sash, flush casement and Georgian; all of which can be customised to fit your desired outcome.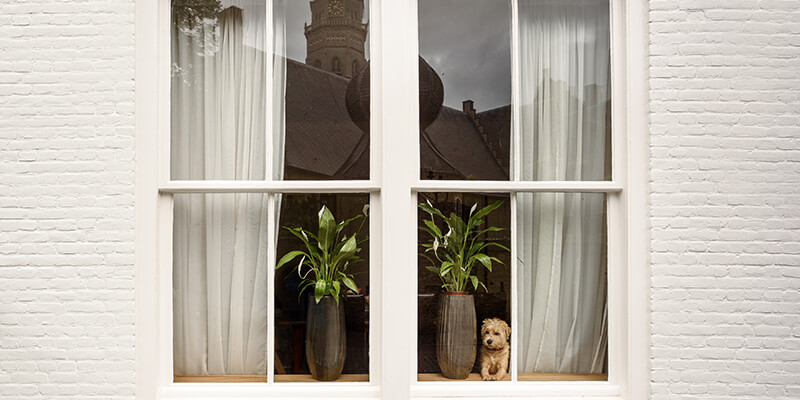 Lacking Safety Features
Particularly if your windows are more than ten years old, it is more than likely that they lack the latest safety features. Over time, windows become brittle, worn and weathered, which means that they are likely to shatter and break without much pressure. In opting for a replacement, you can have peace of mind that both frames and glass are durable and reliable.
If you are looking for additional precautionary measures, you may want to consider fitting a security camera to monitor your home and windows. Almost all modern security camera solutions can be integrated with a smartphone app which allows full control over security. It means you can keep an eye on your home regardless of where you are located. For more information on the best security cameras of the year, take a look at T3.
Update Your Home With New Windows
Windows play a vital role in every property, which means it is imperative for all frames and glass to be reliable, durable and visually appealing. Just like any other component of your home, windows cannot last forever, and at some point, they will most definitely require replacement. In familiarising yourself with the most common warning signs that they are beginning to deteriorate, you can schedule a replacement before they start to cause issues.