Your conservatory is the haven of relaxation and comfort after a long day's work, allowing in natural light and offering you additional living space. However, when this room becomes unfunctional and unpleasant to sit in, it may be time to look at whether it's time to replace your conservatory roof. There are multiple tell-tale signs that can give you an indication as to whether your roof is damaged or outdated, and it is important to recognise these signs to ensure your conservatory functions to its best ability.
Depending on the quality of the materials, products and workmanship of your conservatory, the average lifespan is between 10 to 20 years. If you know your conservatory is approaching this age, then you may have noticed that the conservatory becomes too hot in the summer and too cold in the winter, or the room feels incredibly damp. If you are experiencing these issues and your conservatory is not old enough, then it could be a sign that the conservatory was poorly installed or designed. This is one of the many reasons why it is essential to ensure that you invest in high-quality products and a reputable team.
5 Signs It's Time To Replace Your Conservatory Roof
The older your conservatory, the less likely that it is going to function well, making it vital that you consider replacement of your roof. While this may seem like a costly affair, a conservatory can add great value to your home, making it important to ensure that you put the proper time and care into your home addition to ensure it lives a long life span and minimising the need for replacement.
If your roof is in poor condition, then this can cause a massive loss of heat in your home, increasing your energy bills and making the home feel uncomfortable all year round. Your property can also suffer from damp as an additional result which can cause damage to furniture and household items. Mould is also extremely harmful to human lungs, so it is essential to eliminate all traces of it in your home. To make sure that you can enjoy your conservatory while also providing a safe home for you and your family, here are some of the tell-tale signs that it may be time for a roof replacement: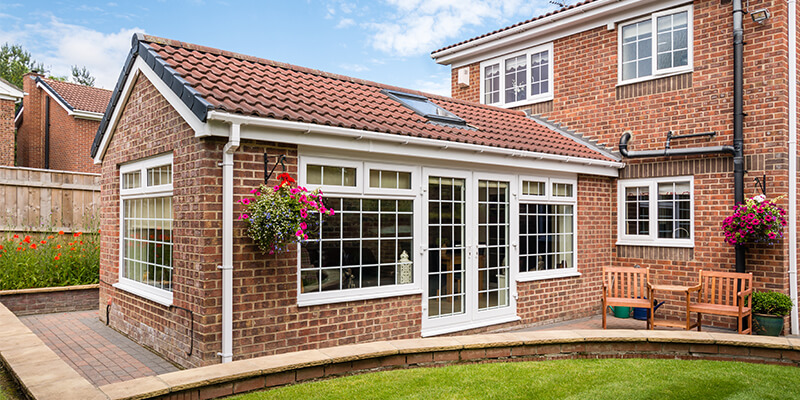 Most conservatories are made up of panels of windows and glass, which is why they are excellent at enhancing natural light within your home. However, one of the negative aspects of glass is that it can form condensation when damaged. This is not just the case for conservatories, but can also happen when your windows become old and begin to deteriorate. Due to this, condensation is one of the biggest signs that your conservatory roof may need updating.
Condensation forms when warm air hits a cold surface, turning it into water droplets; this damages your conservatory as the water creates rust and dampness in the room. The most common reason this occurs is when you have single glazing on your windows or conservatory. While double glazing is slightly more expensive when first installed, it can prove beneficial in terms of longevity and durability. Double glazing is made up of two glass panes and a layer of argon gas, which means that the inside of the window remains at room temperature while the outside takes the brunt of the cold. This will, therefore, reduce the risks of condensation in your conservatory and limiting the need for roof replacement for many years.
If you find that condensation is forming in your conservatory, then it could be a sign of faulty workmanship, single-glazing or an outdated roof. As professionals in double glazing in Luton and conservatories in Dunstable, our team can help you to target the issue and replace your roof with good quality materials that provide you with the necessary protection for many years to come, eliminating condensation and prolonging the life or your conservatory.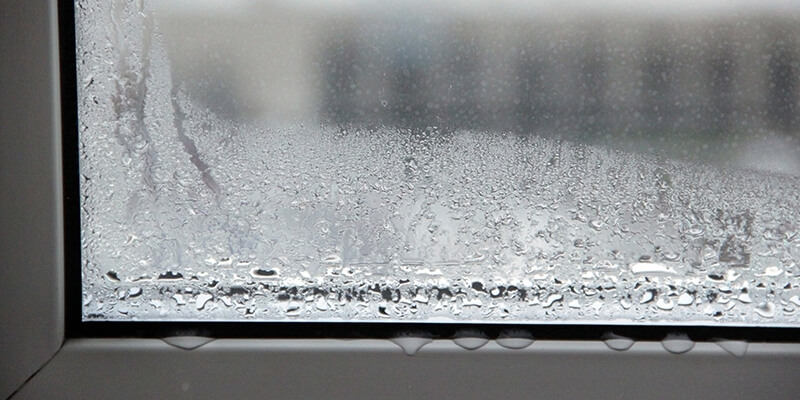 One thing that you may notice with a poorly constructed conservatory is that the space becomes far too hot when the sun comes out, yet freezing in the winter months. This can make it extremely unpleasant when trying to enjoy the relaxation of your conservatory, and many homeowners find themselves neglecting the conservatory most of the year. Not only can this affect how much you use your conservatory, but it can also begin to affect the temperatures of the rest of your home, particularly if you decided to incorporate an open plan living style. This causes you to turn up the heating in the winter and use air conditioners or fans in the summer, which will inevitably increase your energy bills.
There are a few solutions that you can keep in mind if you find that your conservatory has an unbalanced temperature. Some examples of this include the following:
Cooling Down Your Conservatory
Heating Up Your Conservatory
However, these are only temporary fixes, and you will find that your conservatory is highly likely to fluctuate in temperature regardless of what measures you take. The best solution to this issue is to install a new conservatory roof, and while this may seem like a costly investment in the present, it can help to reduce future costs and the likelihood of repairs. If you are worried that installing another glass roof will only create the same issues, while this is highly unlikely, you can install a tiled roof instead. A tiled conservatory roof provides you with additional safety and reduces the risks of unbalanced temperatures.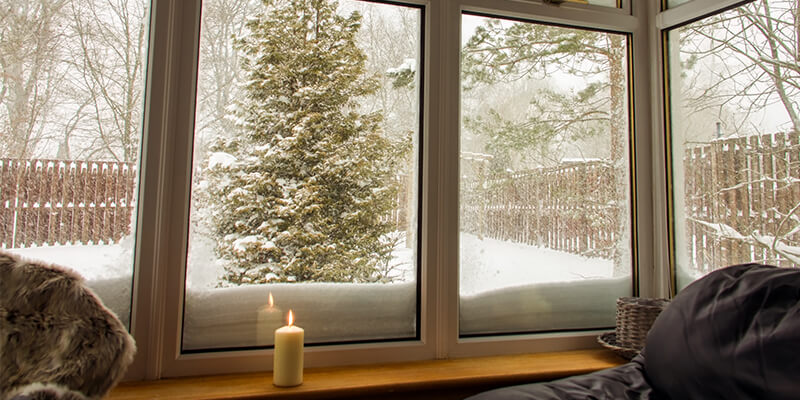 There is nothing worse than sitting watching the TV only to have a cold blast of wind run around your ankles. Unfortunately, draughts are extremely common in older properties, especially those that have not had replacement windows, doors or conservatory roofs in a long time. While your home may look as though nothing is wrong, as soon as you feel a slight draught entering the rooms, this is a key indicator that it's time to invest in some home renovations.
It is fairly easy to identify whether your conservatory is the culprit causing draughts in your home. One of the easiest ways is to close the doors of your conservatory and sit inside for a few minutes, if the room feels cold or you can feel a slight breeze, then this will be an indication that it may be time to replace your roofing. Alternatively, you can use the candlelight test, whereby you hold a lit candle and glide it around the frame of your conservatory, if the light flickers, then you have found your draught.
Whether it is your conservatory, windows or doors, it is extremely important to fix these issues ready for the colder months, especially if you are looking to put your home on the market. As highly regarded specialists in window, door and conservatory design and installation, our team are able to transform your home under one contract, ensuring that every aspect of your home is safe, stylish and durable. Please feel free to contact our team for more information about our door ranges, guardian tiled roofs and double glazing in Dunstable and the surrounding areas.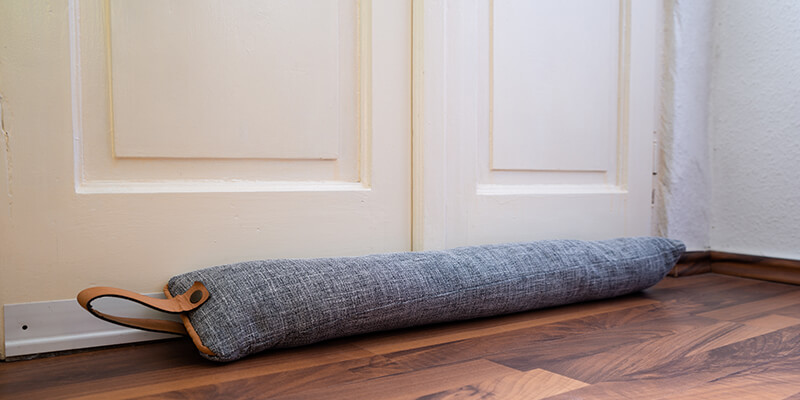 Cracked and blistered frames, along with algae and debris build-up is an unmistakable sign that your conservatory roof needs replacing. These kinds of visible wear and tear are usually a signal that there is more serious damage to the structure, ventilation and insulation of your conservatory that needs to be addressed before more consequential issues arise. When your conservatory framework becomes cracked, it can lead to leaking, which can cause severe damage to the interior of the conservatory. Additionally, when debris builds up, it not only looks unsightly, but it also causes more serious damage such as mould growth and rusting.
There is an easy solution to ensuring that dirt build-up does not damage your conservatory; all you will need to do is maintain the glass and framework with regular cleaning. You are able to hire a professional to clean the roof of your conservatory, but you can easily wash the windows and glass with good quality products or home remedies. The best solution to homemade window cleaner is 50% white vinegar and 50% water, as it has the ability to cut through grime and leave it glistening in the sun. Whether you opt for home window cleaners or a professional product, here is a guide on how to clean your conservatory thoroughly:
If you have had your conservatory installed within the past five years, then it may be a possibility to have just part of the roof repaired. If your conservatory is more than ten years old, then it will be in your favour to have the whole roof replaced in one go. Opting for a solid roof replacement over glass or uPVC is guaranteed to prolong the lifespan of your conservatory.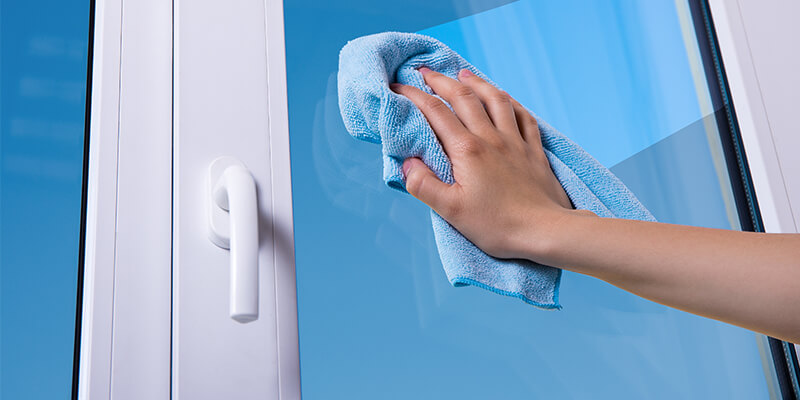 Water can cause significant damage to any element of your property, not only causing health risks, but also damaging framework, roofing and interior furnishings. If you notice that your conservatory roof is beginning to leak, then it is vitally important that you seek the help of a professional and replace your roof. If leaking were to cause extreme damage to your conservatory, then you are not only unable to use the room, but you could even risk a collapse of the roofing system. Unfortunately, unlike other issues that can occur with your conservatory, a leaking roof is one of the more serious, and cannot be resolved through temporary measures.
Most leaks are caused by inferior quality materials used in the construction of the roof. These materials will undoubtedly degrade over the years or warp due to temperature fluctuations. Warping of materials is more likely if your roof is made from polycarbonate materials. Tiled roofs are much less likely to leak, and in the unlikely event that they do, they are much easier to repair.
Is Time For A Roof Replacement?
If you have experienced any of the issues discussed in this article, then it is highly likely that you will need to replace your conservatory roof. If this is the case, then it is important to think about your options, as there are now a range of conservatory roof styles and materials that can be incorporated into your home addition. For example, you can choose between glass or uPVC, or go for a more substantial option with a guardian tiled roof. The option that you go for will depend on what you wish to achieve and your budget, but all come with their own benefits when installed by a reputable team. CS Windows will only use the highest quality materials when installing your conservatory roof, and our team are highly experienced and qualified in home renovations. Please feel free to contact the team for more information about our products and services.