While there are many ways to increase the value of your home, some require a bigger budget than others. A loft conversion, extension and installing an ensuite, for example, are all ways that will guarantee to make your property more sought after. Sometimes, however, these are not feasible projects, mainly due to budget and time constraints. If this applies to you, don't give up just yet as there are a number of small upgrades to increase home value that can be carried out with minimum disruption and on the tightest of budgets.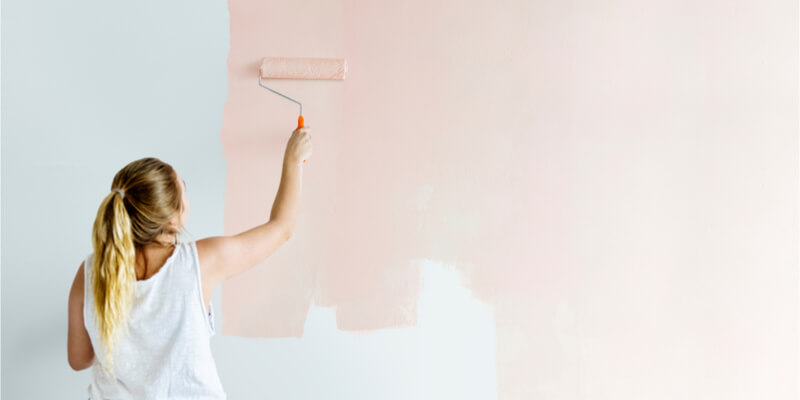 Carry Out Small Upgrades To Increase Home Value
Whether you are looking to sell your house and get it on the market as soon as possible, or simply wanting to give your property a little facelift, there are many ways in which this can be done. Don't worry if you don't have a large budget or are short for time, as many of these can be done in a matter of days and will be a lot cheaper than large extension projects. Take a look through our suggestions and decide which ones will work for you. We're sure that by the time you're finished, you'll have lots of inspiration as to how you can improve the value of your home.
Redecorate
Perhaps one of the most simple home improvements you can make; painting and redecorating needn't take long or cost the earth. A simple lick of paint can transform the look of any room and revitalise it instantly. We recommend going for a neutral colour, as any prospective buyer will easily be able to visualise ways in which they can add their own stamp.
If you're short for time, you could enlist the help of a professional painter and decorator, to ensure that you're left with a perfect finish. Alternatively, if you're feeling a little creative, why not get the brushes out and do the painting yourself? Sherwin Williams has a great selection of paint supplies, along with all of the necessary accessories you could possibly need to get you started.
Replace Doors
Doors can be replaced relatively easily, to the exterior of your house as well as inside. A new exterior door, in particular, can hugely transform your property and create an inviting aesthetic that all buyers will appreciate. If you are looking for doors in Luton and the surrounding area, we offer a wide selection in a multitude of colours and designs. Our high-end products include French, bi-fold and patio doors and offer eye-catching alternatives to old exterior doors that may need replacing. They also greatly increase the natural light within your home, which is always a brilliant selling point.
Interior doors tend to be overlooked but can also add real value to any home. Dated doors can have an incredibly negative impact on the overall look of your home, as well as accompanying components such as hinges and handles. If doors look old or creak when they open, this will immediately put buyers off. Choosing new doors that match the decor of your home will revitalise the overall interior design and provide a home improvement that can be implemented throughout the property.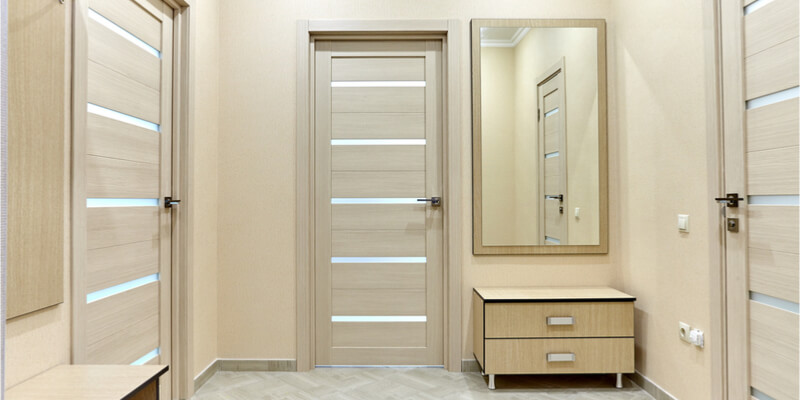 Update Bathrooms
While this may cost a little more than some of our other suggestions, it can have a massive impact on the value of your home. Bathroom's need to look clean and hygienic to create a good impression; anything less will simply put buyer's off. No matter how much you scrub your bathroom, dated decor can give the impression that it hasn't been maintained for a long time, whether this is the case or not.
It doesn't have to cost a huge amount to have a simple bathroom refit. A modern white suite with new tiles can make a huge difference and will immediately add value to your home. Victorian Plumbing has some great bathroom suite deals if you are wanting to keep your costs down but create a beautiful new space.
Look Outside
Paying a little bit of attention to your outside spaces will instantly make your house look more attractive. Even the smallest finishing touches may help you get that little bit closer to your desired asking price. Your front garden, in particular, gives any buyers or visitors the very first impression of your home, so it's important to make it a good one. Planting lavender is said to give off a relaxing aroma and create a pleasant setting, so why not include a few shrubs along with some other new potted plants on the lead up to your front door? This quick and easy fix could make a really pretty new addition to your front garden. Van Meuwen has a lavender collection that would fit the bill perfectly.
Another, albeit slightly larger improvement you could make to a gardened area, is the addition of a patio. Even if your outdoor space to the rear of your property is small, a few paving slabs can be laid to create a dedicated space for patio furniture and BBQ's. Amber Paving offer professional paving services and can create stunning patios based on your specifications.
Upgrade Your Windows
A lot of properties are already fitted with double glazed windows, however, if your home doesn't currently have them, you should seriously consider an upgrade. Houses with single paned windows are very off-putting to buyers, as they are easily damaged and notoriously bad at insulating a property effectively. You may believe that your home won't suit glazed windows if you live in a character or listed property, but there are many ways to install upgraded windows that remain sensitive to a building's age and design. For advice on fitting new windows in Luton, our team will gladly put forward ideas to suit your needs and increase the value of your home.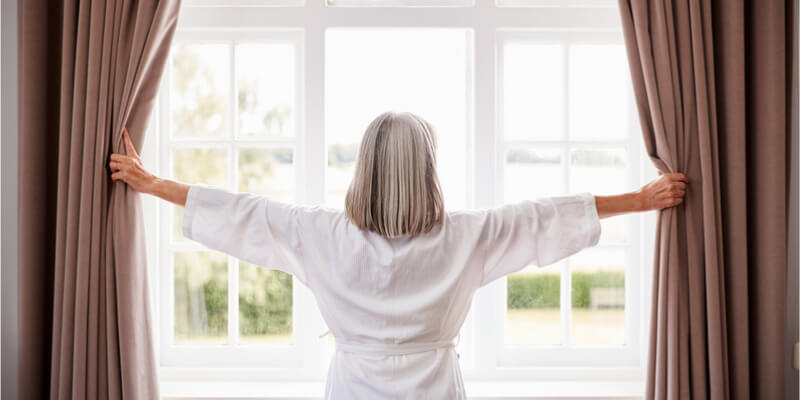 Get The Valuation You Deserve
With so many simple ways to upgrade your home and increase its value, there's no time like the present to get started. Grab those paintbrushes, plant pots and bathroom brochures, and you'll be one step closer to achieving a house value that will make your neighbours green with envy. For any bigger upgrades and installations, such as new doors and windows in Dunstable, or any of the surrounding areas, get in touch and we'd be happy to help.
If you found any of these pointers helpful, why not share this article on social media and rope in some help to get your home improvements off to a flying start.