When purchasing a patio door, there are a number of considerations that you must investigate before making the investment as your budget and style will have a significant impact on the overall design of the patio door. French patio doors have become extremely popular in recent years, with homeowners incorporating them inside the house and in their window design. But what is a French patio door exactly, and how can it benefit you and your property? We have come up with a thorough guide to help you understand more about French patio doors.
What Is A French Patio Door? A CS Windows Guide
Over the years, patio doors have migrated and transformed into some stunning and unforgettable designs. While some may suit more homes than others, it is important that you take all the different types of patio doors into consideration, from sliding doors to bi-folding doors. French patio doors are a serious contender, especially for those wishing to achieve high-end designs on a budget. Here is all you need to know about the following: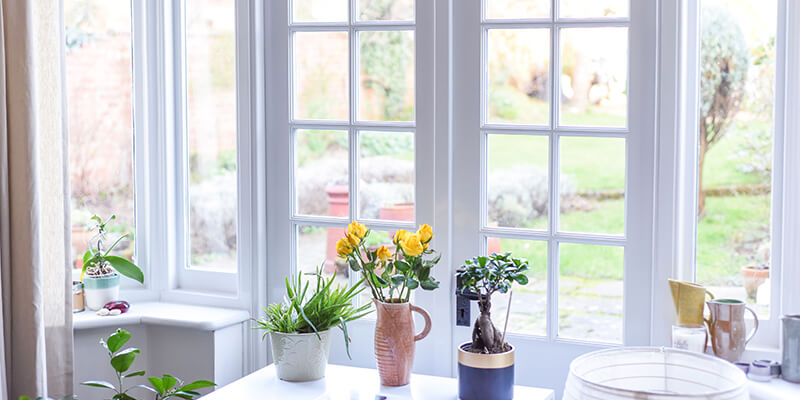 French patio doors are traditional doors that are attached to the side of the door frame, giving you full access of the width of the frame. These doors can either open inward or outward depending on your personal preference. One door will open to the left while the other will open to the right, allowing you to enjoy a decent sized walkway onto your patio.
When opting for a French patio door, you can have them perfectly matched to your windows. From the style and colour to the functionality of a French patio door, there are an abundance of reasons as to why many homeowners are having their doors replaced to incorporate this simple yet stunning design.
Depending on style preference and where the French doors will be located, they usually consist of two glass panels surrounded by a coloured framing of your choice. If you want to ensure that your properties windows and doors are coherent, then the CS Windows team can install doors and windows in Dunstable and the surrounding areas to create your classy and sophisticated French summer house look.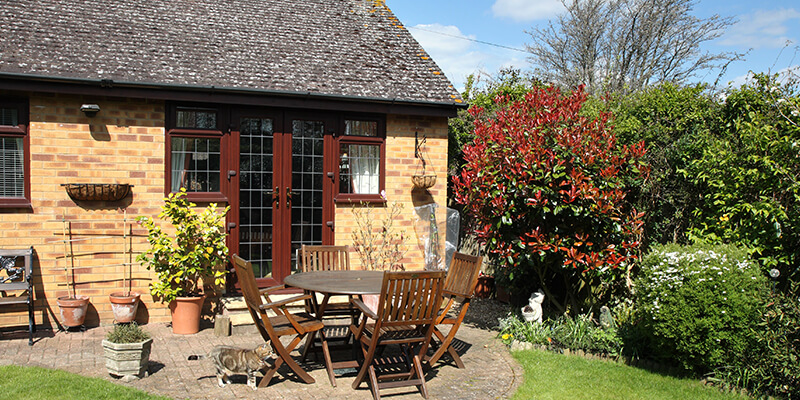 One of the most asked questions is whether there is a difference between patio doors and French doors. While they share some similar features and benefits, there are a fair few differences between the two. Depending on the type of style and look you are going for will impact whether you choose French patio doors. To find out more about whether French patio doors are suited to your home and requirements, let's take a look at some of the differences between patio doors and French doors: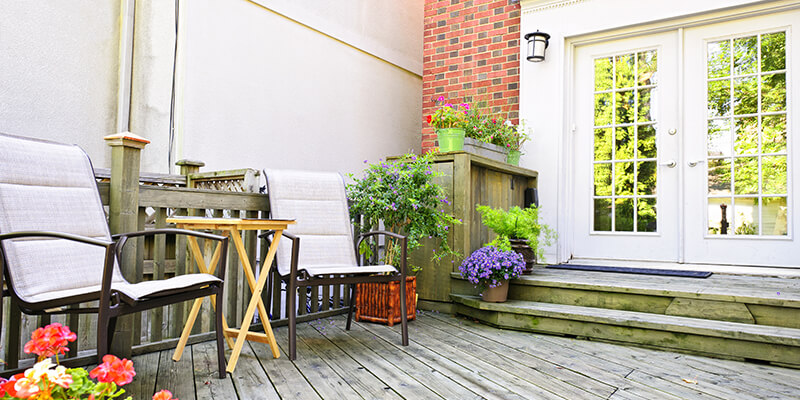 There is a significant difference in the design of both doors in question, with one being a generic one door and the other having the ability to open inwards or outwards from the centre of the frame. French patio doors often come with various different intricate detail designs, making them ideal for those that want to make a statement through their patio door style or beautifully complement their traditional home.
One of the biggest design differences is the fact that French patio doors tend to come with much thicker frames, while generic patio doors are available with thin frames maximising the use of glass. Although generic patio doors are often suited to modern homes, French patio doors can suit a variety of different styled properties, as you are able to choose from intricate designs or simplistic yet striking styles.
When investing in a home renovation project, especially one that will change the exterior design of your property, it is likely that you will want to spend a fair bit of money while also working with a budget. Due to low budgets, you will need to consider the cost of your new patio doors which could limit you in terms of materials and styles. Any door fitting will cost you a fair amount of money, and it is important to ensure that you have a reliable and trustworthy team of professionals installing your new investment.
However, depending on the colour, style and material that you decide to incorporate into your French patio door style, it is likely to be around 10% cheaper than if you were to have a generic patio door installed. This is one of the many reasons that homeowners opt for French patio doors, as it allows them to choose the style and design that they like, while also saving money to have matching windows fitted, for example.
If you are looking to renovate your home and have stunning new French patio doors fitted, but are unsure about how to budget for the investment, then take a look at Moving.com's handy tips. Here you can find a range of ways to help you budget without having to compromise on style and functionality.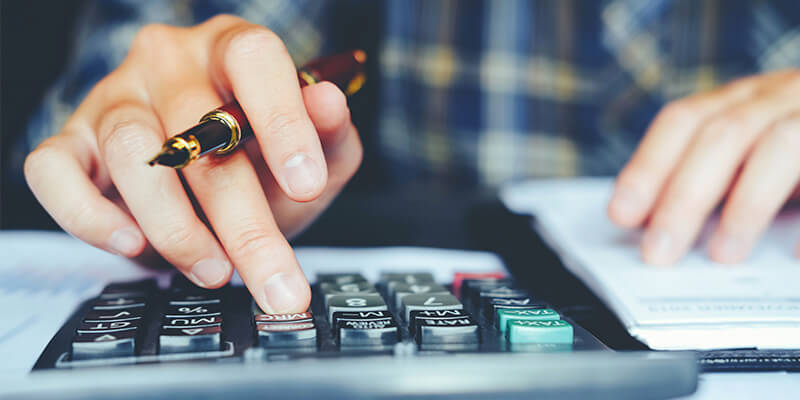 Security plays a vital role in home improvement decisions, and any of the doors on your home should be thoroughly researched and questioned before installed. It may be worth saving a little bit of extra money to ensure that the French patio doors you have installed are of high quality and include exceptional security features.
When purchasing French patio doors, you will find that most will have around three to five locking points that interlock the two doors together; these are usually located on the doors weakest points. As well as this, an anti-lift and multi-locking device are installed for maximum protection.
One of the major disadvantages of sliding patio doors, for example, is that burglars are able to pull the doors off the tracks, allowing them to enter the home without making too much noise. This is something that a French patio door will eliminate, due to the fact it has hinges on the sides of the doors.
If you have young children, family members with wheelchairs or someone that struggles with balance, French patio doors are ideal for functionality purposes. The ability for the doors to open the full width of the door frame means that you are easily able to get wheelchairs in and out of the house so that everyone can enjoy the glorious sunshine. Whereas, sliding patio doors will restrict you, as can they only open roughly the width of a generic door frame.
French patio doors become extremely functional in the summer months, allowing you to open the doors and integrate the outdoors with the indoors. This is ideal for families with young children, as it allows you to encourage them to play outside, while also giving them a place to chill out of the sun when it gets too hot.
While beneficial for letting the natural light in, sliding patio doors can impact insulation during the winter months. Warm air can escape through the large panels of glass, making it harder for you to heat up the home; this will, therefore, increase your energy bill in the winter.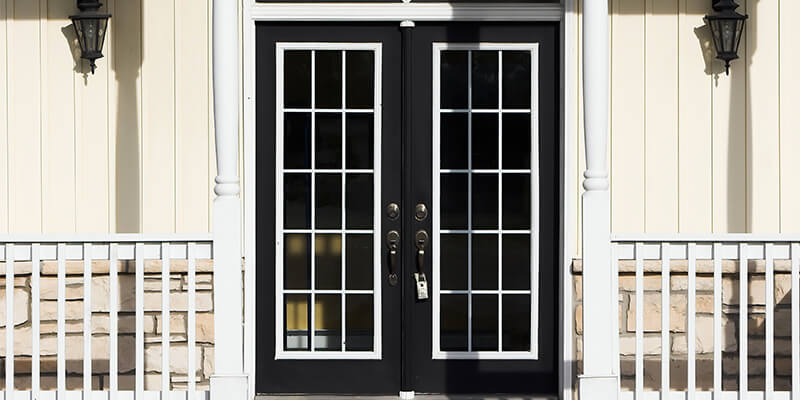 Style is a significant aspect of choosing your patio door, so it is important to know that the type of patio door you are choosing comes alongside an abundance of styles and designs. While French patio doors do not change in terms of access and opening, there are numerous different designs that can suit various different styled homes. From intricate designs so simple styles, you can make French patio doors look modern and traditional depending on your desired outcome. Two of the most popular forms of French patio door materials are:
Wood – the most popular form of wooden French patio doors is the use of oak. The light tones beautiful contrast various brick and stone houses, coming alongside an array of different 2, 3 and 4 glass panel designs.
uPVC – when opting for uPVC patio doors, you are able to choose from a variety of different colours that give you that chic and effortless look on a budget.
If you are looking to have French patio doors fitted on your home, then we would always recommend having a look around at the range of materials and colours that you can choose from before making your decision. The CS Windows team are more than happy to help you find the perfect French patio door design to suit your property as well as your aesthetic.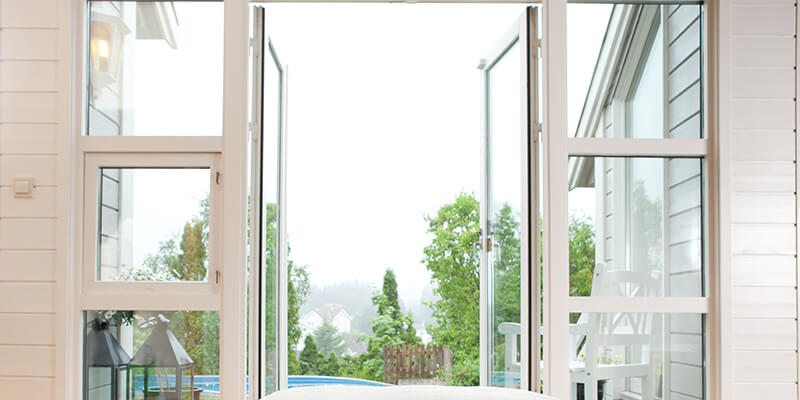 Along with the difference between your typical patio doors, there are a number of benefits that come alongside installing French patio doors. Not only do French doors provide you with a stunning addition to the home, but you can also benefit from the following:
Not only do French patio doors function as doors, but they are also a good way of letting natural lighting into the home. This allows you to reap the benefits of natural vitamins and a natural heating source during the winter. Natural lighting in the home can change the atmosphere, making it feel more spacious, particularly in the winter when the weather can make the home feel cramped and claustrophobic.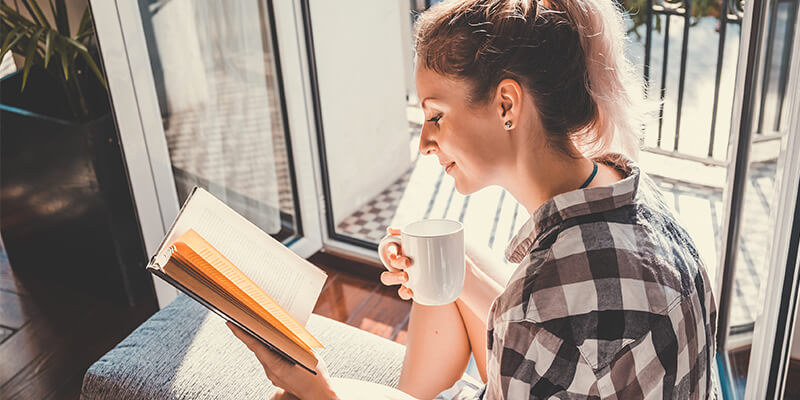 French patio doors are extremely popular with homebuyers, and can, therefore, be a wise investment for those that are considering packing up and moving in a few years time. Luckily, French patio doors are a timeless design, making your home very appealing to potential buyers. If you are looking to appeal to buyers, then we would suggest opting for a neutral colour, such as dark greys and white, this allows anyone to put their own twist on the interior of the home. Homebuilding & Renovating has some handy tips on how you can improve your property, through changing windows and doors, for that extra added kerb appeal.
While many people think that French patio doors are not durable due to the panels of glass, this couldn't be any further for the truth. As discussed above, French patio doors add another element of security to your home, with their build-in security and locking systems. Along with these interlocking door security systems, you can also purchase high-protection glass, which will improve your French patio door security even further.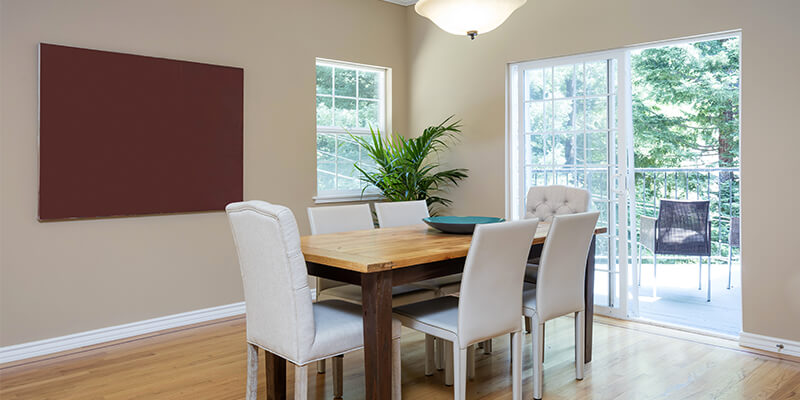 Depending on who installs your patio doors, you do have the option for double glazing. We would always recommend that home owners install double glazed windows and doors throughout their home for various different reasons. Double glazing comes with a variety of benefits, including the following:
Increased insulation
Reduced noise
Increased security
Reduced energy bills
Increases property value
You can find out more information about energy-efficient windows on our previous article, or contact the team for more expert advice. CS Windows specialises in providing double glazing in Dunstable and the surrounding areas, so our team are more than happy to discuss how to improve your French patio doors.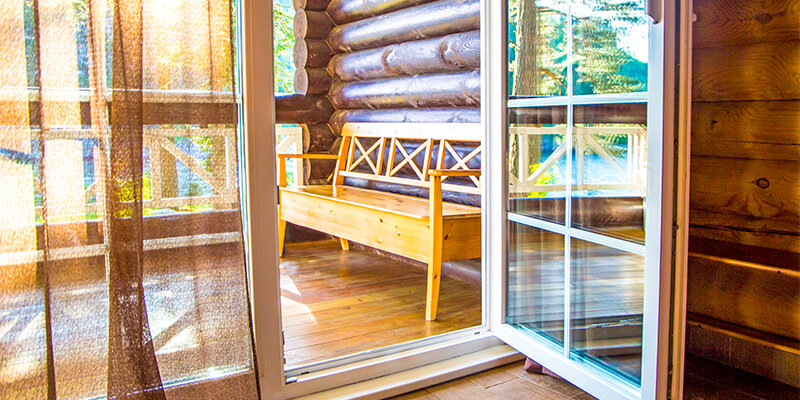 Choosing The Right Patio Door
There are many factors that go into choosing the perfect patio door, and it can be a little daunting making the investment on your property. However, with expert advice and help, you can find a door that suits every aspect of you and your home. If you are looking for ideas and inspiration, then companies such as Oliver James, who specialises in house extensions in Milton Keynes, have some exceptional examples of how to incorporate French patio doors into conservatories in Dunstable.