With global warming becoming a forefront concern for many of us, it's time to take a big leap forward and make a few changes around the house to help the environment. It is much easier than you may think to create an eco-friendly home, and it doesn't require you to make walls out of sticks and a roof out of leaves. Some elements of your property may be impacting how efficient your home is, such as the windows and doors, making it time for you to check whether they are working with you or against you in your fight to protect the planet.
An Eco-Friendly Home: Using Windows & Doors To Your Advantage
Your windows and doors have a significant impact on the way your home feels and looks, and while it may benefit you in terms of aesthetics and reducing your energy bills, it can also have a prominent impact on the environment. Through changes around the house, you can easily make your home more energy-efficient to protect the environment without having to change your daily routine too much. The only adjustment that you may need to make to your home living is to turn down the heater and use less energy, because your new windows and doors will keep you nice and toasty!
Why not consider the following ways in which you can create an eco-friendly home through your window and door design: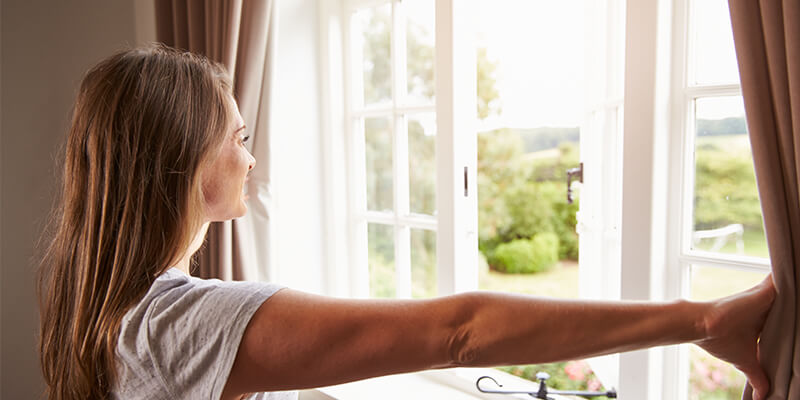 Double & Triple Glazing
It is probably something that you have heard before, but double or even triple-glazed windows can have a dramatic impact on your home. On older homes, you are likely to find that the windows are single glazed, which while they were advanced for their time, new technology brings a more efficient form of window. Unlike older homes, new builds are being furnished with fairly high-grade windows due to the government's requirements resulting in new build windows being no less than a C grade. The grading system works from A++ to E, and the lower the grade, the less efficient the window is, so it is important that if you are looking to replace your windows, you find the right installers. The grading system is as follows: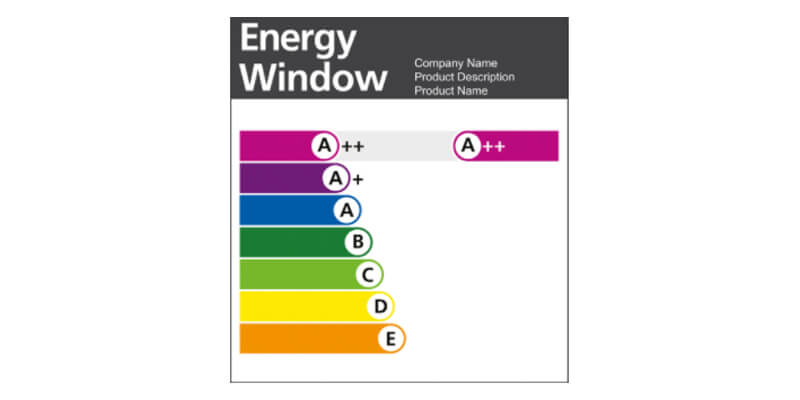 CS Windows only uses the highest quality materials for their double glazing in Luton and the surrounding areas, ensuring that clients can enjoy their investment. Before having your windows installed, take a look at Planning Portal's explanation of what new windows must comply to.
How Double Glazing Works
A double glazed window uses two panels of glass to trap a layer of the gas inside; this gas is typically argon gas as it provides a high performing thermal layer. Argon gas eliminates the risk of trapping air inside that will condensate, which can cause water to build up and can become hard to see out of the window. The argon gas inside the two glass panels keeps the heat from inside the house escaping, while the second panel of glass acts as a noise cancellation barrier, reducing the noise coming in and out of the home. If you were to opt for triple glazing, then this would be the same concept as double glazing, just with another layer of argon gas and an extra glass panel.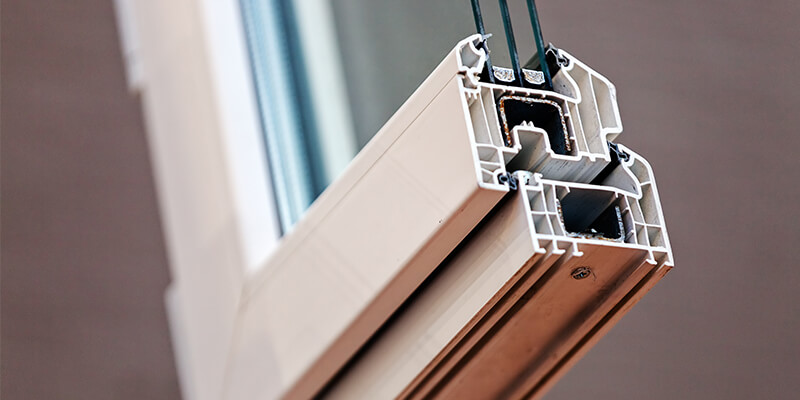 Double Glazing Benefits
While it may seem a little more costly at first to install double glazing windows, you can see a significant return on investment for years to come. According to the Energy Saving Trust, depending on the grade window you opt for, you could see yourself saving up to £120 a year on energy bills. Considering the average window installation is around £400, depending on the type of window frame you choose, you could see around 30% of your investment returning back to you. Other major benefits of investing in double-glazed windows include:
Better Insulation – due to the gas layer in between each glass panel, there is greater insulation properties that trap the heat inside the house, while also ensuring that not too much heat enters the home during the summer.
Noise Reduction – again, the gas layer helps to reduce noise, making your home more private as the noise vibrations are minimised as they travel through the window and into the home or vice versa, making them ideal for those that live in a busy neighbourhood.
Increase Security – double glazed windows are significantly harder to break through, making them safer and minimising the risk of someone breaking into your home.
Increased Property Value – according to Build, double glazing windows can add around 10% onto your property value, and with the average UK house selling at around £279,767, that's more than £27,000 being added to your asking price, which is more than enough to cover the cost of changing the windows.
Reduced Interior Damage – surprisingly, double glazing can help to reduce the damage caused by the sun on the interior of your property. Belongings close to windows can fade due to sun damage, which can easily be reduced through double glazing, which acts as a UV protective layer.
Eco-Friendly – due to the reduced energy bills thanks to your new double glazed windows, you are likely to be using less fossil fuels to run your home, making a more environmentally friendly way of living.
Easy Maintenance – by wiping the condensation off the window frame you can easily reduce rotting while regular window cleaning can keep your property looking good.
Aesthetically Pleasing – as you can imagine, changing your windows can bring life and vibrancy to your home. The vast amount of materials and colours for you to choose from is almost never-ending, allowing you to find the correct window suited to your style and home.
Little Condensation – condensation occurs when the windows are cooler than the air inside, which makes droplets develop on the glass which can lead to rusting. With double glazed windows, the inside panel of glass will be significantly warmer than the outside panel, reducing the risk of condensation occurring on the window.
If you would like to reap these benefits and improve the efficiency of your home, then please feel free to contact the team about our windows in Dunstable and the surrounding areas.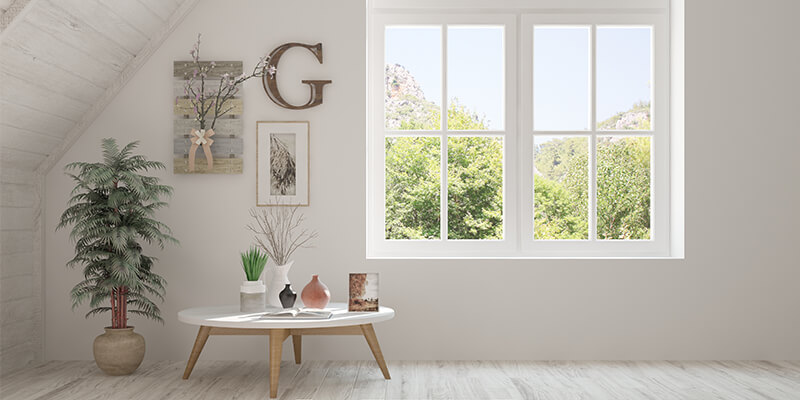 Thermal Performance Doors
High thermal performance doors are usually made from solid materials, and if there is any glass on the door, whether it be a small panel or a larger window, is made with double glazing. The most common materials used for thermal performance doors include:
The reason these doors are called 'thermal performance', is because they reduce the amount of heat transferred from inside the home to outside them. Much like double glazing on your windows, this can, therefore, reduce your energy bills, making your home more eco-friendly. Again, changing your door comes alongside an abundance of benefits; in fact, the exact same benefits listed above for double glazing.
While you may be incorporating good quality and thermal doors onto your home, you most definitely don't have to compromise on style. There are multiple different materials that can provide you with thermal efficiency, as well as suiting your preferred style. From french doors to composite doors, there are an endless supply of designs for you to choose from. Why not take a look at some of our recent installations of doors in Luton and the surrounding areas for inspiration.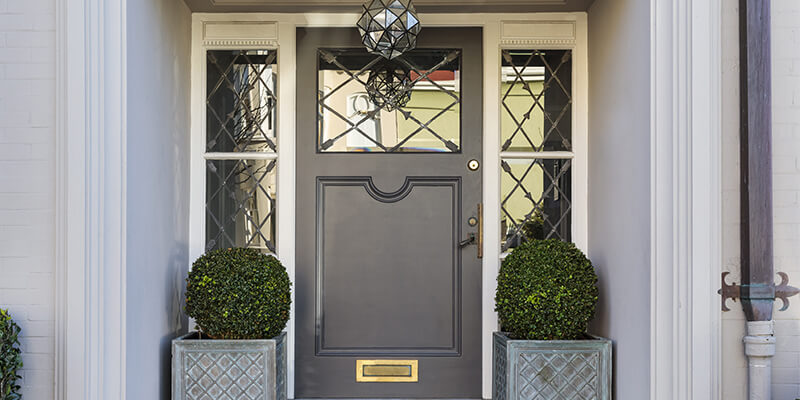 Frame Materials
Surprisingly, the material you opt for when choosing the frame of your windows and doors can have a significant impact on how effective they are in providing you with an economical home. Frames on windows are usually built with wood, metal, vinyl, uPVC and fibreglass, all of which come with their own advantages. Let's take a look into how each one can impact your home:
Wood – this is the most environmentally friendly option, especially when the frames have been locally harvested and certified as sustainable sources. When opting for a wooden frame, you will need to make sure that the company you use is reliable, as ill-manufactured wood can lead to mould problems and broken seals can cause heat to escape and moisture to occur.
Fiberglass – is glass-reinforced plastic that can provide you with longevity, strength and even extra insulation properties along with your double glazing. This is one of the most common and most used window frame materials and are often produced with less energy-intensive methods.
Metal & Vinyl – these materials are often cheaper to manufacture, making them a cheaper option for homeowners with a lower budget while still providing you with exceptional results. However, these are probably not the best window frame materials to use if you are looking for an environmentally friendly home, as vinyl can be bad for the environment due to its chemical compounds.
uPVC – the list of benefits to using uPVC windows is never-ending, such as its thermal properties, durability, and resistance to rooting. uPVC windows are also available in an array of colours, making it easier to make your window suit your home aesthetics.
You can find out more about how to choose the right windows for your home on our previous article, where it discusses materials and styles you can take inspiration from.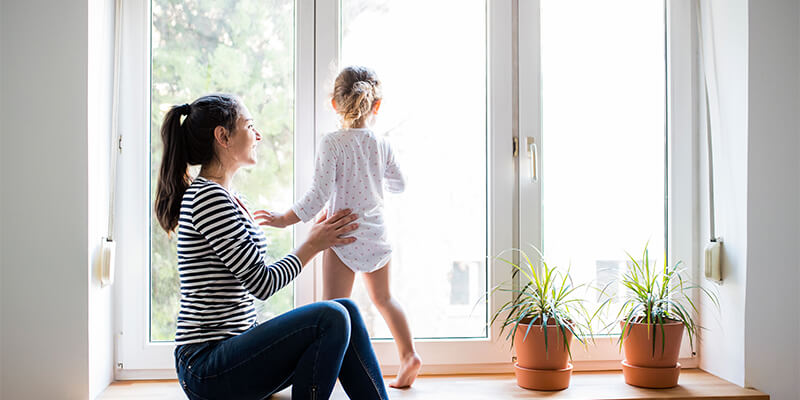 Skylights
While skylights are not for every home, they can bring a new lease of life to the interior design of your property. Skylights are placed on the ceiling at an angle and are most commonly used in conservatories and loft conversions. Where possible, you should try to think about whether you could incorporate a skylight into your home. One of the biggest benefits to having a skylight is that it brings the sunshine inside the home, making it feel bright and even bigger.
The great things about skylights are that not only can they help you to reduce the amount of energy you use to light up and heat your home, but they can also bring an element of sophistication and modern style. Home Design has an array of fantastic skylight design ideas to give you some inspiration.
Eliminating Draughts
Draughts can become one of the biggest factors making your home feel cold and causing you to turn up your heating. However, they are also one of the easiest things to fix, whether you have a large or small budget to work with. You can either make an investment on your home and change windows and doors with making your home feel warmer and run more efficiently, or you can purchase a quick fix such as a draught excluder or black foam tape. While cheaper options may temporarily fix the problem, if draughts become significantly worse, then it may be time to consider having a home refurbishment.
You can easily identify where they may be a draught be using the candlelight test. All you will need to do is light a candle and slowly walk toward a window or door, don't forget your interior doors as well. As you approach the door and slowly move the candle around the frame, if the flame flickers, then you have found your draught. If you would like to know more about ways you can check for draughts, then take a look at Life Hacker's handy guide.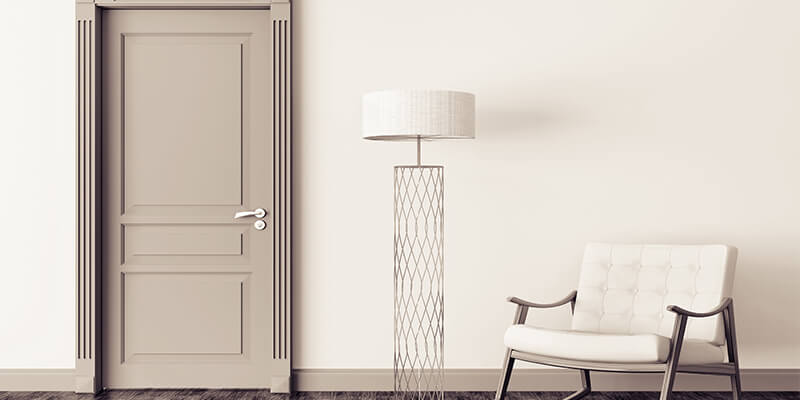 Other Ways To Become Eco-Friendly
As you can imagine, there are plenty of ways in which you can create an eco-friendly home by making small adjustments around your property. As well as considering window and door replacement, be sure to incorporate some of these energy-saving tips into your home: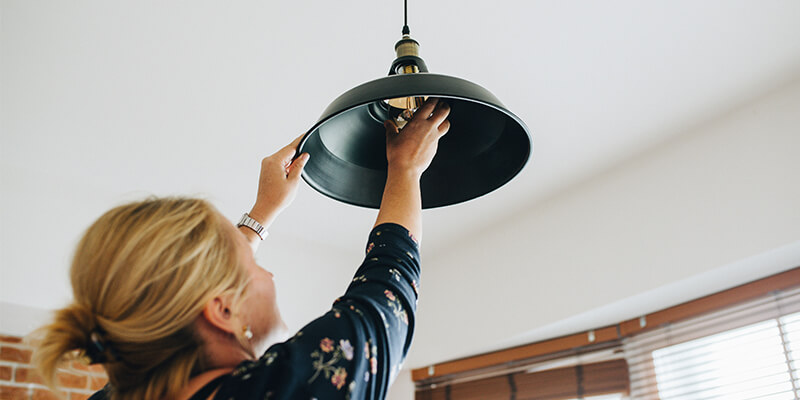 Window Shopping
There are many different ways that you can make your home more eco-friendly, and changing your windows and doors to those that help with installation can ensure that you maximise on the many benefits that come alongside good quality windows and doors. Take a look at our wide range of designs, styles and materials to piece together an idea of what would best suit you and your home. Once you have some inspiration, or if you need a little help, feel free to contact the team for more information.