In order to protect the condition of your home throughout the winter months, it is essential that you spend some time completing several necessary home maintenance tasks. Through the implementation of these upkeep jobs, you can prevent any potentially costly damages to the interior and exterior of your property. In order to prepare your home before the winter weather conditions start to take effect, read our list of home maintenance jobs to complete in time.
The Most Important Home Maintenance Jobs to Complete
There are several ways that you can successfully protect your home from the harsh weather conditions associated with winter, which in turn, will help you to avoid paying out for unnecessary costly repairs. You'll find that by completing these tasks, your home will not only be in the best state for protecting itself from damaging weather conditions, but you may also improve the thermal efficiency of your home. Ensuring your home is sufficiently draught proof will not only minimise heat wastage but will also prevent long-term damage to the structure of your property. Although some of the maintenance tasks we have included require more time, money and effort, we believe they're all necessary for ensuring your home maintains its quality and good condition throughout the year.
Inspect your draft proofing
In order to prevent any cold air from infiltrating into your home and warm air from escaping, you need to ensure that the sealing around windows and doors is still in good condition. If you have noticed the formation of cracks or cavities, then it is important to get this problem sorted before the weather gets too cold. Older properties with timber window frames are much more likely to have sealant issues. As winter approaches, it is worth replacing your existing window frames with a more thermally insulating alternative, such as uPVC. The combination of modern uPVC window frames and double glazing in Luton helps to completely eliminate the presence of draughs and preserve the existing heat in your home.
Nevertheless, replacing the windows in your home can be a considerable investment, especially when you are looking for quality products. For a more affordable alternative and easier solution to the problem of draughs, make sure to fit the doors in your home with draught excluders. This will effectively prevent unnecessary energy wastage and high heating bills.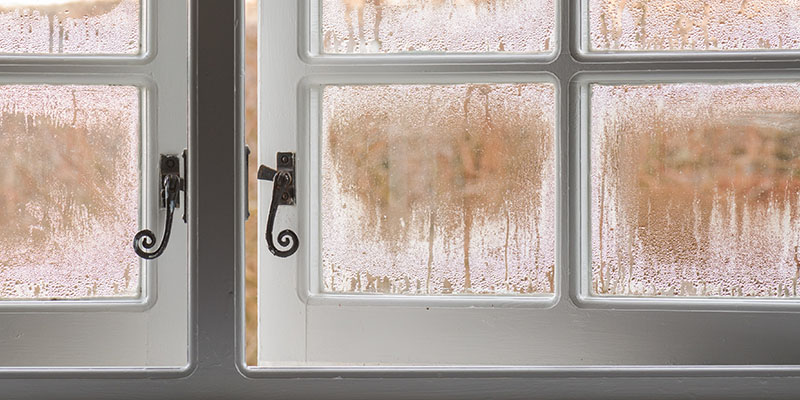 Check your boiler
For your home to stay warm throughout the winter, your boiler needs to be in adequate working order. Now is the perfect time to invest in a professional boiler inspection to examine it's current condition. Professionals advise homeowners to have their boiler inspected once a year to check up on it's working order and to confirm that it is operating safely. If you have had the same boiler for a number of years, be prepared for the fact that it may no longer be as efficient as it used to be. If this is the case with your boiler, then it is worth investing in a replacement.
To further help you save money and conserve heat over the winter period, it is a good idea to insulate your hot water tank. By adding a hot water cylinder jacket to your tank, you can save around £150 a year. If you have struggled with your pipes freezing in the past, then effectively insulating them can save you a great deal of hassle, and the expense of having to sort them out. For more information on how to effectively insulate your hot water tank, take a read of this guide.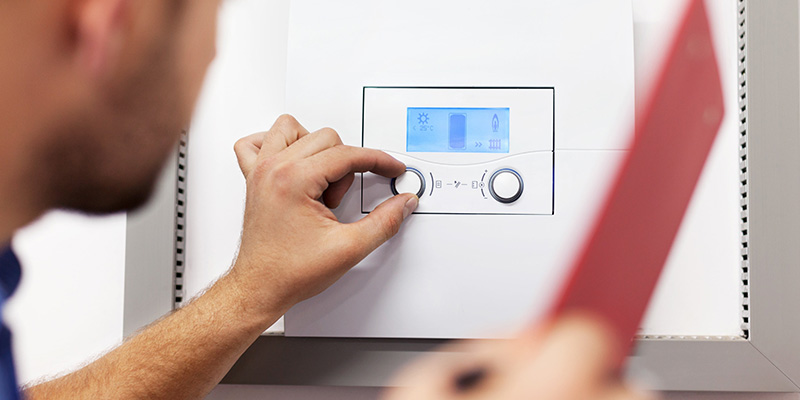 Tend to your home's exterior
Properties exposed to high levels of wind and rain, especially those situated near to the seaside, can experience damaging consequences. These harsh weather conditions can be driven into the property's masonry and influence the development of dampness. Before the weather gets too cold, thoroughly inspect the condition of your home's exterior and repair any visible damages. You especially need to take care of visible cracks in the rendering, any leakages and gaps around window frames. If you do not solve these issues before the bad weather sets in for winter, then rain can infiltrate into your home's brickwork and plaster. Do not wait around until the springtime in order to repair any defects.
Clear the gutters
This is a task only worth doing once all of the leaves are off the trees. Once Autumn is over, you can spend some time thoroughly clearing out the gutters. Whilst you are performing this task, make sure to check the downspouts for any debris or accumulated leaves. If this is the case, then you need to remove all evidence of this in order to prevent any blockages during heavy rainfall. This is an important task to complete to help prevent leaking gutters from causing internal dampness. Clearing out your gutters is a simple home maintenance task that does not require professional help and can be completed in a short amount of time.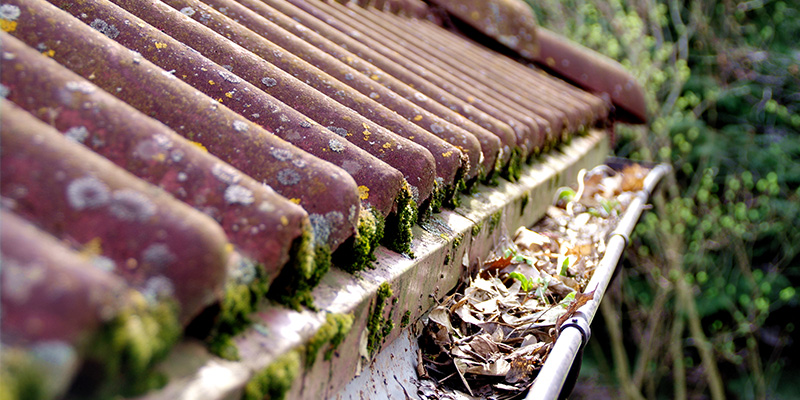 Tidy up the garden
This is a job that should realistically be completed just before the winter weather is established. While the ground is still dry and the weather is not too windy, it is a good time to tidy up the garden in preparation for the harsher conditions. We suggest you start off by trimming back all of the trees and hedges in both your front and back gardens. If there are any weak or dead branches, make sure to remove these to prevent them falling down in the windy weather. You run the risk of causing potential damage to your home's exterior if you fail to remove dangerous branches. Through the completion of this task, you help to keep your home safe and secure throughout the winter months.
Summary
If you have implemented the advise we have suggested, then you can rest easy with the knowledge that you did all you could to protect your home from the harsh effects of the winter weather. Failing to complete these jobs will only cost you more money in the long run, leading to the requirement of more expensive repairs. Hopefully, you have found our suggestions to be beneficial to you. If so, then please feel free to share them on your social media.