Whether your current roof is damaged, or you simply want to update your conservatory and give it a new look, it's essential to know the potential cost beforehand so you can budget accordingly. The costs of replacing your conservatory roof depend on several factors, but mostly on the type of roof you want. Here, we will tell you all about conservatory roof replacement and how much you can expect to be paying out for the service.
Understanding the costs of replacing your conservatory roof
There are many reasons why people opt to replace their conservatory roof. Some people desire a new roof purely for aesthetic reasons, and others decide on replacing their roof as they want to benefit from the improved insulation and soundproofing qualities certain roofs can provide. No matter what your reason is, we are here to help the process easier and inform you of all the costs involved.
If you have already done some research, you'll have noticed that some roofs are considerably cheaper than others. While we understand that the lower-priced roofs may be tempting, they are not always the best option. A roof is the bare minimum requirement for a shelter, so you want to ensure yours is durable, high-quality and protective of the interior. If you make a spur of the moment decision to buy the cheapest roof you can find, you are at risk of receiving a low-quality replacement that could become a financial burden in the future.
It is important to understand that conservatory roof replacement costs vary greatly between size, styles and materials. Another factor which affects the cost of a replacement conservatory roof is the installation. Whether you use a local business or a national company, there will be a fee for installing the actual roof. Our hands-on experience of conservatory roof replacements in Luton and surrounding areas means we are well versed with all things conservatories, and can properly advise you on how much your replacement may cost and even conduct the replacement at an affordable price.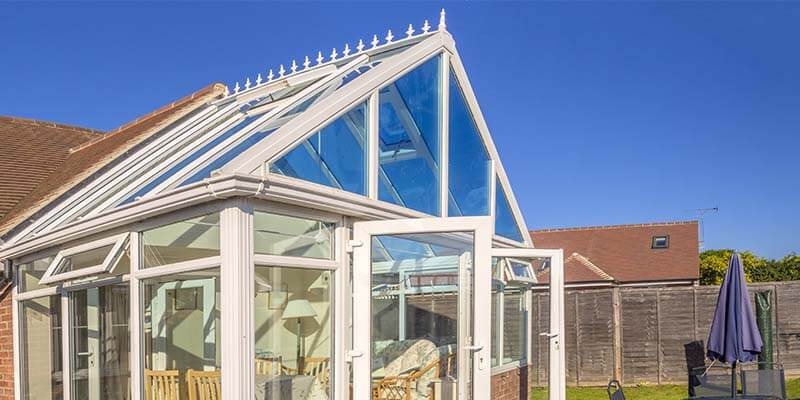 Victorian
Inspired by the architectural style of the Victorian era, Victorian conservatories are one of the most popular styles available as they offer ornate high roofs and a faceted/rounded appearance. Although an aesthetically pleasing quality, the curved structure of this conservatory means the cost of replacing the roof is higher than other conservatory types. On the rounded side of the conservatory, the roof requires triangular panels, and this additional complication is what makes the replacement slightly more expensive. We would estimate a replacement roof cost for a Victorian conservatory to be anything between £4,345 and £5,005. This is an estimate for a 4m x 4m polycarbonate roof, but of course, the price will vary if you opt for a different type of roof, or your conservatory is larger.
Edwardian
Another period conservatory that still remains to be a popular style for both contemporary and traditional homes today is the Edwardian conservatory. The objective of an Edwardian conservatory is to be a room with clean lines, regular shape and lets in a significant amount of natural light. Characterised by its pitched roof, Edwardian conservatories are typically made of 3 sections, which slope upwards from the outer edge and meet at the centre – forming an inverted V shape. This is advantageous as your roof can be as high as you want just by altering the angle of the pitch. Having installed many conservatories in Dunstable, we know all about the Edwardian style and are able to suggest a practical cost for a roof replacement. For a basic Edwardian polycarbonate roof sized 4m x 4m, you will be looking to pay around £4,480 to £5,120.
Gable
Resembling the gable end of a house, gable-fronted conservatories are inspired by Georgian architecture, with the roof being one of its most notable features. This type of conservatory is normally square or rectangular, has minimal detailing and features large glazed sections, which allow for a considerable amount of natural light to enter the room. The roof of a gable conservatory is unique as it consists of two inclined panes which meet in a triangular shape at the front of the structure. The design of the roof varies as some people choose to decorate it with a dramatic sunburst pattern while others opt for simple vertical panels. How you have decided to decorate your roof will impact the replacement cost. For a small-sized gable roof replacement, prices start from around £2,400 and could cost up to £5,800, depending on what material you choose.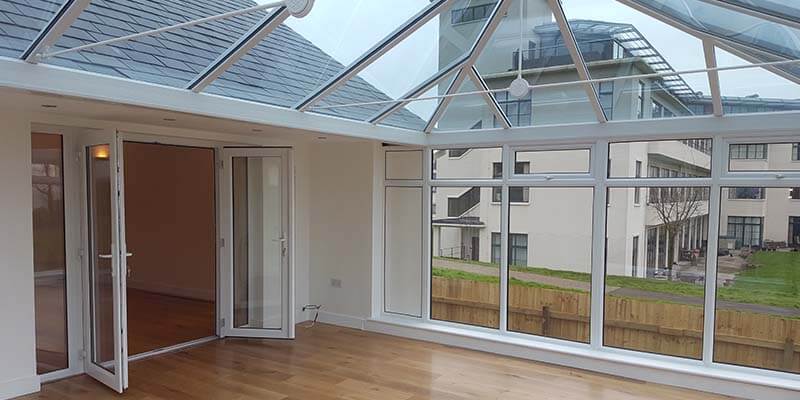 P-Shaped
A P-Shaped conservatory combines structural elements form both a lean-to and Victorian conservatory. You can choose to have both segments equal in size, or one can be bigger than the other, it is entirely dependent on your preference. The cost of a small lean-to conservatory roof replacement is between £2,355 and £2,705, but factoring in the Victorina element, you can expect to pay a little more, with prices starting at around £4000.
Top tips to get the best price
Finding the right price for your roof replacement requires some patience and a lot of research. As mentioned before, you don't want to pick the cheapest option you see as the small cost may be reflected in the quality of the roof. Similarly, if you are thinking about picking the most expensive option because you believe you are guaranteed the best roof and service on the market, you would be mistaken. To get the most appropriate price for results you are satisfied with, you should do the following:
Compare at least 3 quotes

Getting one quote is not enough to make an informed decision as to whether you are getting the best price for the job. By using online tools, you can easily find reputable companies that will be able to replace your conservatory roof at an affordable price.

Compare local and national installers

Local and national installers will likely use different products for their roof replacement services, which will impact the price. By comparing both, you can decide what products you would prefer, and you will be able to easily identify which installer quotes a fairer price.

Get quotes in writing

A quote in writing is far more beneficial than a spoken word as you can request a full breakdown of the costs. When retrieving quotes from several companies, it is easy to forget who said what so a physical written document of costs will prevent any confusion.

Make access to your conservatory easy

It is not uncommon for installation companies to quote a higher price if your conservatory is difficult to get to. So, for the lowest price possible, make sure the route to your conservatory is clutter-free.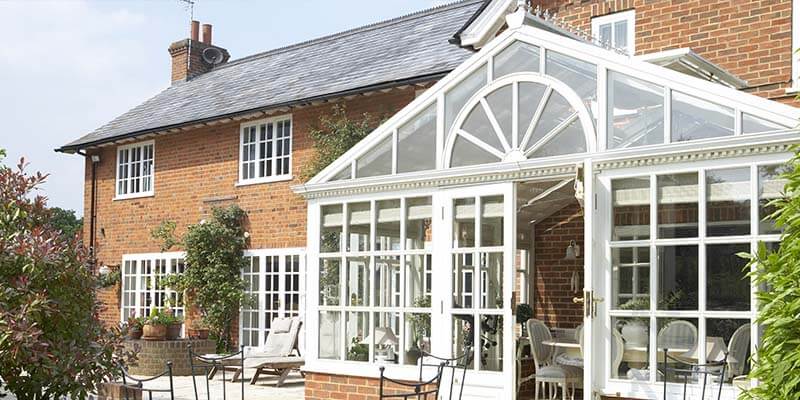 The ultimate home improvement
We hope our useful guide on the cost of conservatory roof replacements has given you a better understanding of the prices you can expect to pay. Knowing how much you will need to pay out is crucial, so you are not left feeling ripped off or in an uncomfortable financial situation. As well offering a number of conservatories in Luton and all over the country, we also pride ourselves on our excellent range of products, which promise the be the perfect addition to your home. So, if you need your conservatory window replacing, new windows installed, or new doors fitted, please do not hesitate to contact a member of the team who will be more than happy to assist.