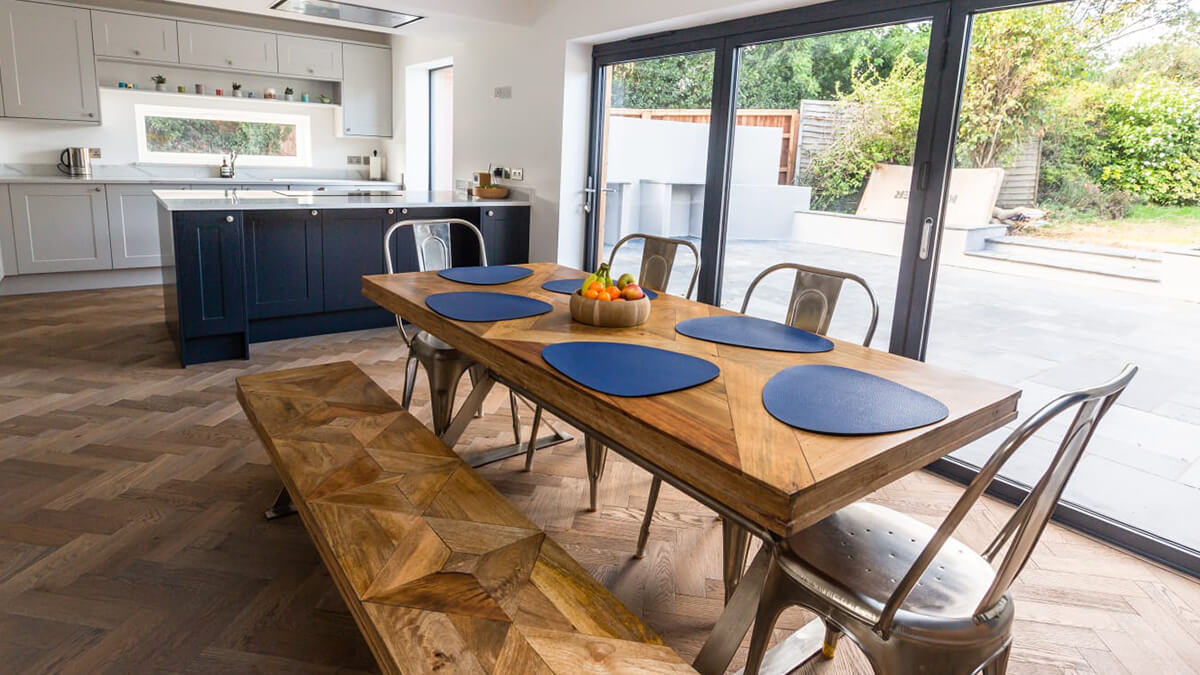 About this Project
Last year CS Windows were excited to be part of a complete home renovation with the building company Mortimer Construction. With a brand new stunning kitchen in the modern home, CS Windows supplied and installed all of the glazing products used to create the incredible renovation.
As the perfect transition between the kitchen/dining area and the garden, CS Windows installed three bi-fold doors. These allow for a tremendous amount of natural light to stream through the kitchen. Combined with the sky-light installed into the roof, the combination of windows and doors in the renovation presents a light, airy and free-flowing feel to the new space. The bi-fold doors covering a large amount of the back wall looking into the garden also presents a unique transition between home interior and exterior. The homeowners can feel like they are eating alfresco no matter the weather!
In the kitchen area of the home, CS Windows installed two custom-fit windows; one horizontal window between the kitchen sink and cupboards, and one full length fixed window. Both of these features create the same open and bright feel featured in the dining area, emphasising the open plan design.
Take a look at photos from the project in the gallery below! If you are thinking of renovating your home or simply updating your home with new windows or doors, get in touch with us today! You can also download a brochure here.