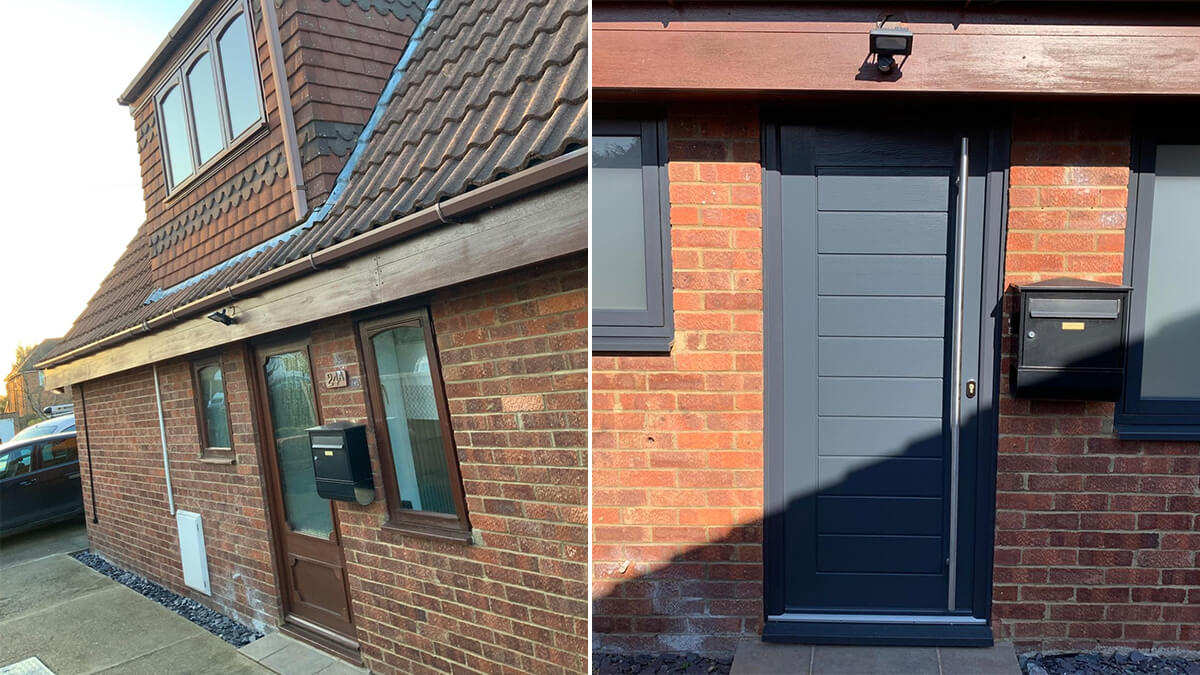 About This Project
One of our recent clients enlisted the help of CS Windows to replace all of the windows and exterior doors in their home, which was a fantastic project to get stuck into. The property was uniquely shaped with a traditional appearance, which meant it was vital that we opted for windows and doors that would enhance the beauty of our client's home. Their existing windows and doors had a brown frame which, with age, had started to look a little worse for wear; this meant that they wanted a modernised alternative that would still match the aesthetics of their home.
The first step of the project was to replace all of the windows on the property. We worked with the client to determine the best option for this, which we concluded would be a full house of flush casement uPVC windows. Flush casement windows are super versatile and are designed to sit flat against the frame when closed, making a flush surface from the outside. When accompanied by uPVC, flush casement windows boast a wealth of sought-after qualities including weather resistance, durability and longevity.
Once all windows had been replaced, we could then move onto further transforming the client's home with new doors. They chose to fit a Solidor front and rear door, which were colour matched to the frames of their windows. Solidor doors are composite doors, which means that they are one of the most environmentally friendly options available and hold fantastic energy efficiency qualities. To finish the look of the home, we completed the project by installing aluminium bi-folding doors, which will allow the home and garden to blend together as one. Aluminium, similarly to uPVC, is one of the most reliable materials meaning that the door will not begin to deteriorate with age.