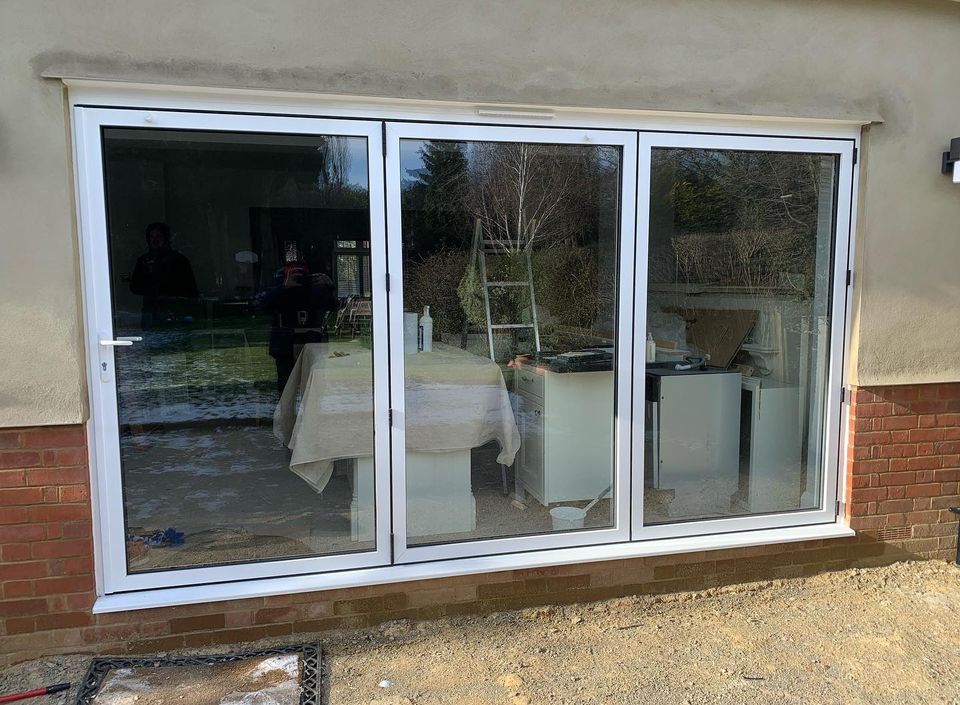 About This Project
The team here at CS Windows are always excited to see a home transform and come to life through renovations, and this project is by far one of the most transformative. A client came to CS Windows looking to add an elegant touch to their new home addition. They were having a single-storey extension on the back of their property, and wanted to ensure that their new space was infused with natural light.
With these requirements in mind, the team suggested that bi-folding doors would look stunning on their property, and will provide them with beautiful natural lighting through the large, uninterrupted window panes. The client decided that this was the route to go down, and worked with the CS Windows team to design a product that would beautifully complement their home. Through our wide collection of uPVC and aluminium doors, the client had an abundance of colour options to choose from, and opted for a crisp white to match the beige effect on their property. They also decided to incorporate a thin frame for a contemporary and elegant touch.
The bi-fold doors were then paired with matching white windows to create a coherent look throughout the property while incorporating a touch of character through the window design. The team are really happy with the final piece and are glad that the client is over the moon with the results.
What Our Clients Say
"We were unsure what products would look nice with our new extension, and we found that CS Windows were really helpful in showing us their full range of doors and windows before coming to a conclusion. They had a great selection of products, and we liked that we could customise everything. We highly recommend the team and their products, very good quality indeed!."
Peter Moore
15th February 2021