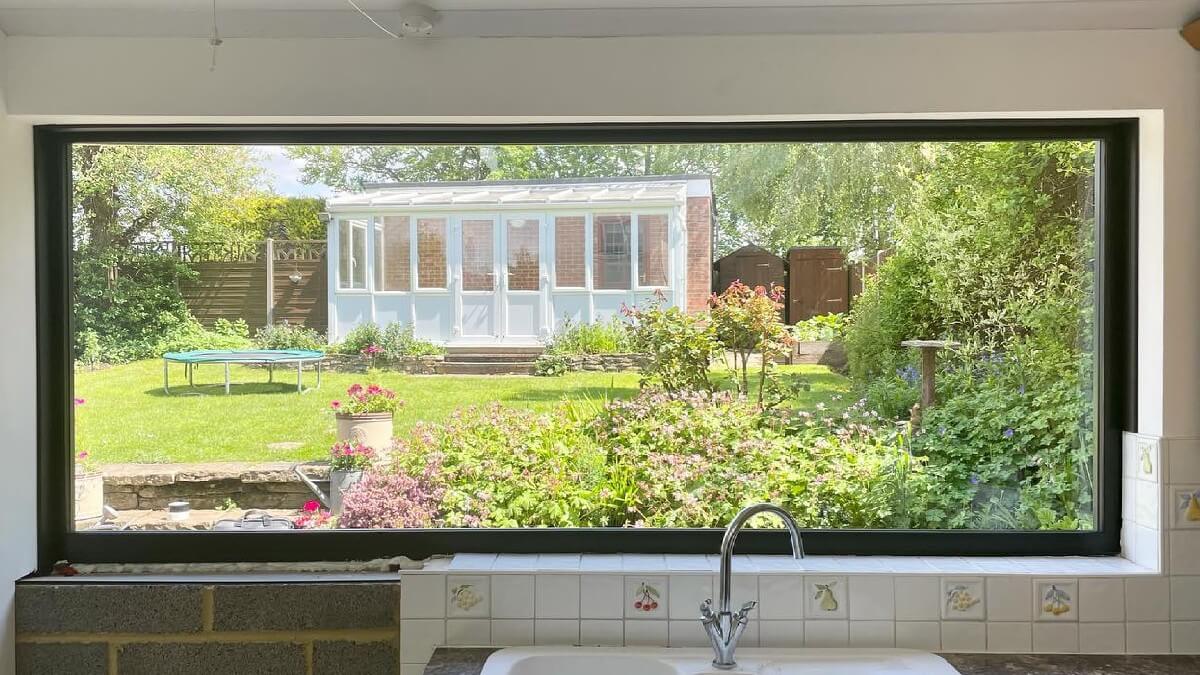 About This Project
We love a challenge and designing clients something unusual and stunning, so this project was definitely up there in our favourite transformations. The client contacted our team to design and install a picture window in their kitchen, ready for renovation work to begin.
Originally, the client had a white door with glass panels and a white casement style window. However, not only did this create a dark space due to the thick design of the window frames, but it also prevented the client from extending their kitchen. They had planned for a kitchen renovation to take place, but beforehand, they needed to replace their windows and remove the back door to allow for a wall to be built along the lower half of the open space, enabling the kitchen worktop to be extended.
The client came to CS Windows with a design in mind and showed the team a photo of a black picture window above a white kitchen (as seen in the images below) and requested a similar design. To achieve this, the team measured the area to make sure that the window was manufactured perfectly to size. The existing windows and back door were then removed and the wall patched up. After this, the picture window was then installed to provide the client with a beautiful view of their garden.
We look forward to seeing the final results of this kitchen transformation and how the window compliments the new space created. For design advice and to start your installation project, please feel free to get in touch with our team. We can help to design and install a range of doors and windows in Berkhamsted and the surrounding areas.

What Our Clients Say
"Absolutely in love with the window, the team did a fab job. We gave them an image to work from, and they have managed to outdo themselves, it is perfect and exactly how we imagined! We cannot thank you enough."