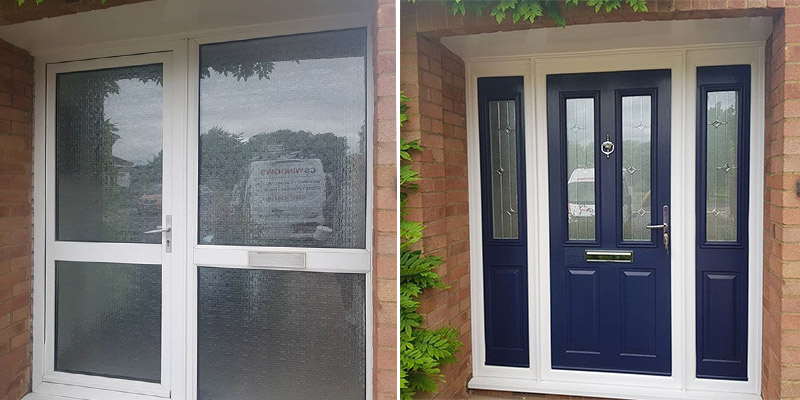 About this Project
You'll be amazed what wonders the addition of a new front door can do to your home. You can completely transform the exterior of your home with the simple upgrade of your front door. This is exactly what these homeowners did with their property in Harpenden. We installed this Solidor Ludlow Front Door which complemented the new windows perfectly. You can see the difference the new door has made to the property in the pictures below.
The white frames around the door and side panels contrast flawlessly with the shade of Royal blue. These clients also opted for the decorative glass panels to add an element of elegance to the front door. From the inside of the house, the doors boast a minimalist feel, in a simple shade of white.
For more information about upgrading your windows and doors in Dunstable, get in touch with our team, or send us over your project for a free quote.