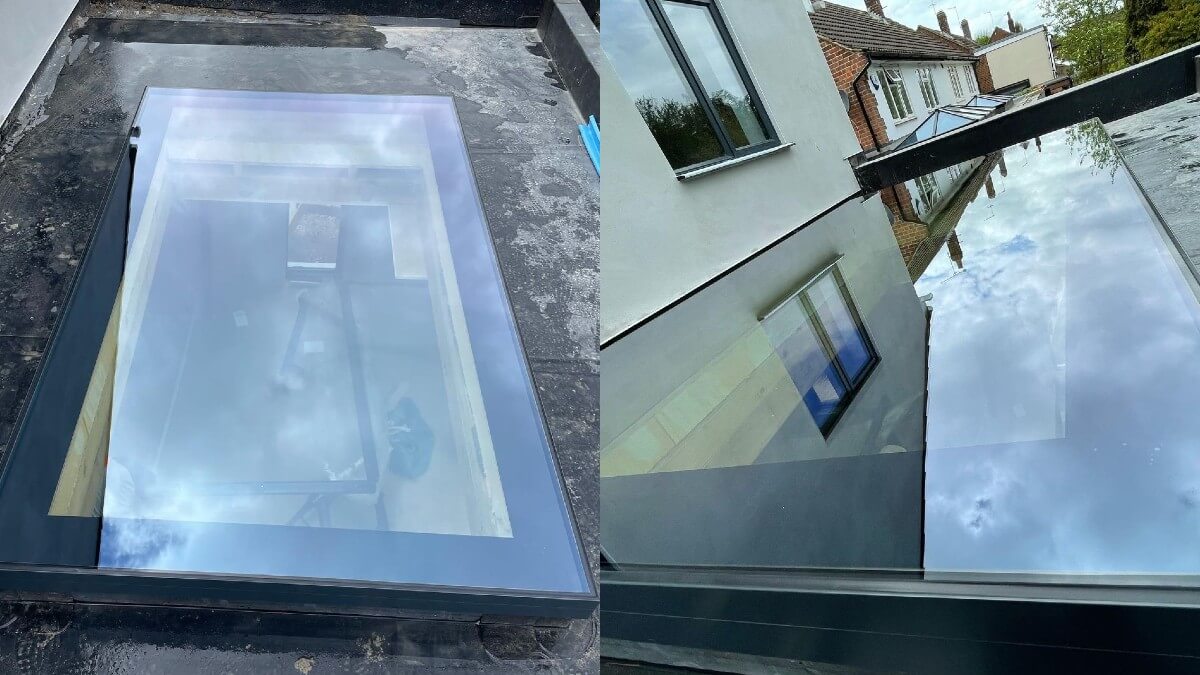 About This Project
Our team have been super busy over the past few days helping one of our wonderful clients complete the build of their new extension. As they are lucky enough to have a vast amount of garden space to work with, our client opted for maximising their ground floor through a modern extension. They enlisted our expertise in roof lights and doors in Harpenden to install the finishing touches to their fantastic new space.
On day one of the project, we installed a large set of SVG30 sliding doors by Sunflex UK. With a contemporary, slimline frame, these doors are perfect for creating a smooth transition between home and garden. Our clients chose to swap an entire wall for these sleek double glazed doors, and the results look excellent!
Our team had so much fun on day two, which involved using a Spider Crane to install a luxurious 2500 x 1500 flat roof light. As you can see in the video, the 180kg weight was handled with ease, enabling us to lift the glazing up and into its position, which fit like a glove! The roof light will now allow a constant beam of natural light to stream through the ceiling of the extension, creating a bright and airy atmosphere.
We are so pleased with the results of this project, and it is the perfect example of how glass can be incorporated into your build. If you have an upcoming project and interested in our doors or roof lights in Harpenden, our team are always more than happy to run through options during a site visit!

What Our Clients Say
"Such a friendly and proactive team, we really enjoyed working with CS Windows. They spent so much time discussing options with us and helping up to choose the right products. Even when we chose the roof light, they wasted no time in arranging for a crane to come to our home so that the installation wasn't delayed. Just a great experience all round!"