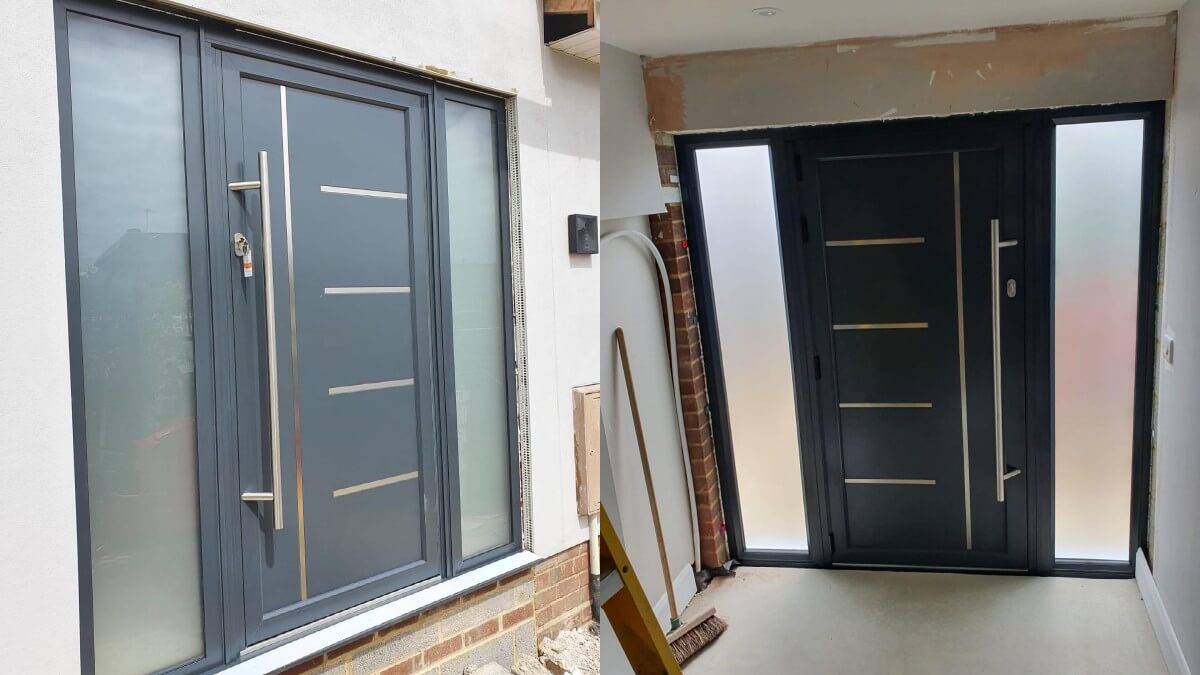 About This Project
It is always fantastic to work with clients to create their dream home, and this project is an excellent example of how a statement entrance door offers the perfect finishing touch on a new property.
Our client contacted us while in the process of designing their new build home, which would have a super modern, sleek aesthetic. They had come across our front doors in Harpenden on our website and loved the range available from our supplier, Origin. Origin has over 150 different colours to choose from, along with a range of panel and security options, meaning that our client was able to tailor their design to their requirements.
The panel that our client opted for was the Kensington – SE 07, which is designed from high-grade aluminium, offering strength, reliability and durability. The dark grey shade they chose also looks excellent against the white rendered walls.
If you too, are in the process of building or renovating your property, our team are always more than happy to arrange a meeting to discuss options. We have an extensive range of windows and doors in Harpenden, allowing you to combine several elements to create a product that meets your vision. Get in touch with us today to get started!

What Our Clients Say
"Superb service from start to finish with CS Windows! They were happy to work around our tight schedule with other trades on site, and nothing was too much for them. Their communication was excellent throughout, and the quality of the door they fitted was second to none. We've already recommended them to a few friends and family members!"