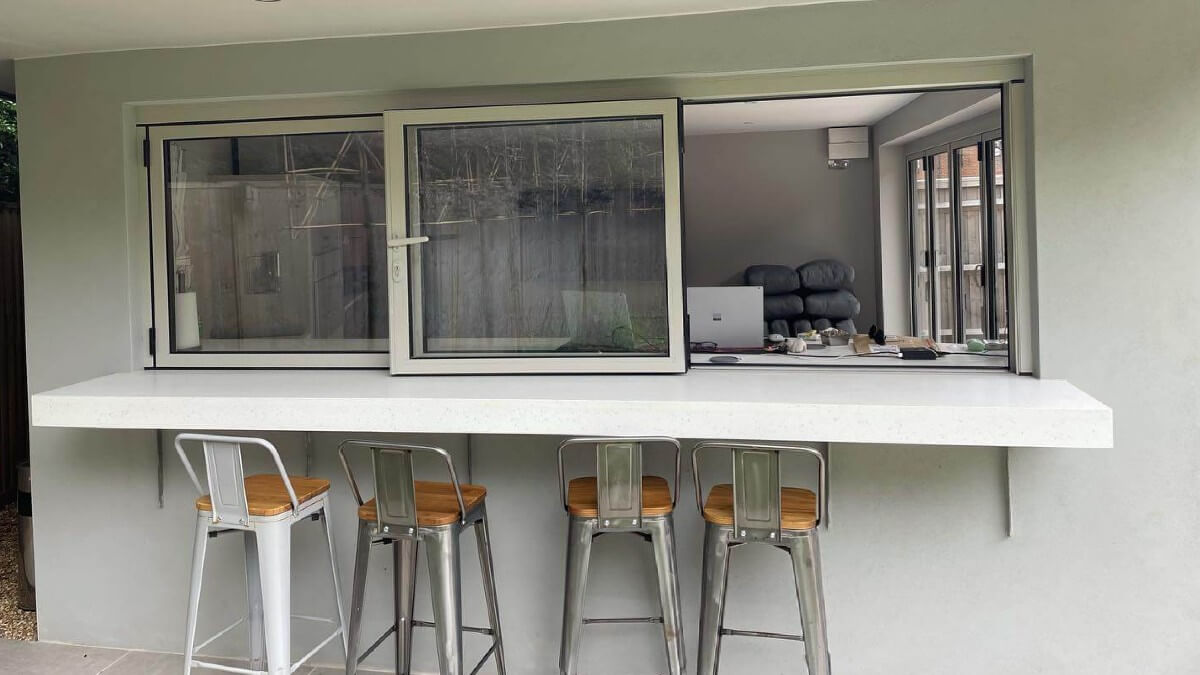 About This Project
With summer well underway, we thoroughly enjoyed working with our client to help bring their new garden bar to life with some stunning modern windows and bi-folding doors. After all, what better way to spend the summer evenings than socialising in the garden!
Our client contacted the team to have bi-folding windows and bi-folding doors in Harpenden installed on their beautiful new outbuilding. The bi-fold windows allow the client to fully open the space to create a bar that can be enjoyed all year round. They chose a stunning white bi-fold door in uPVC material to enhance the modern and elegant feel of the outbuilding design. By installing bi-fold doors, the client can use the new space as an office throughout the year and pull the windows completely back to create a social area in the evenings.
The team were thrilled to return to the property after the installation for further sales, and were able to see the final pieces made to the outbuilding and the rest of the garden. The space looks absolutely stunning, and the products installed have created a completely open space.
Please feel free to take a look around our website for design ideas and inspiration, or contact our team about our uPVC and aluminium windows in Harpenden or our wide collection of doors in Harpenden.

What Our Clients Say
"We wanted to create a very specific design for our new building, and found CS Windows to be amazing to work with. The team were really friendly and accommodating to our needs, and the selection of materials, styles and products that you could choose from made it incredibly easy to get the exact windows that we had in mind."