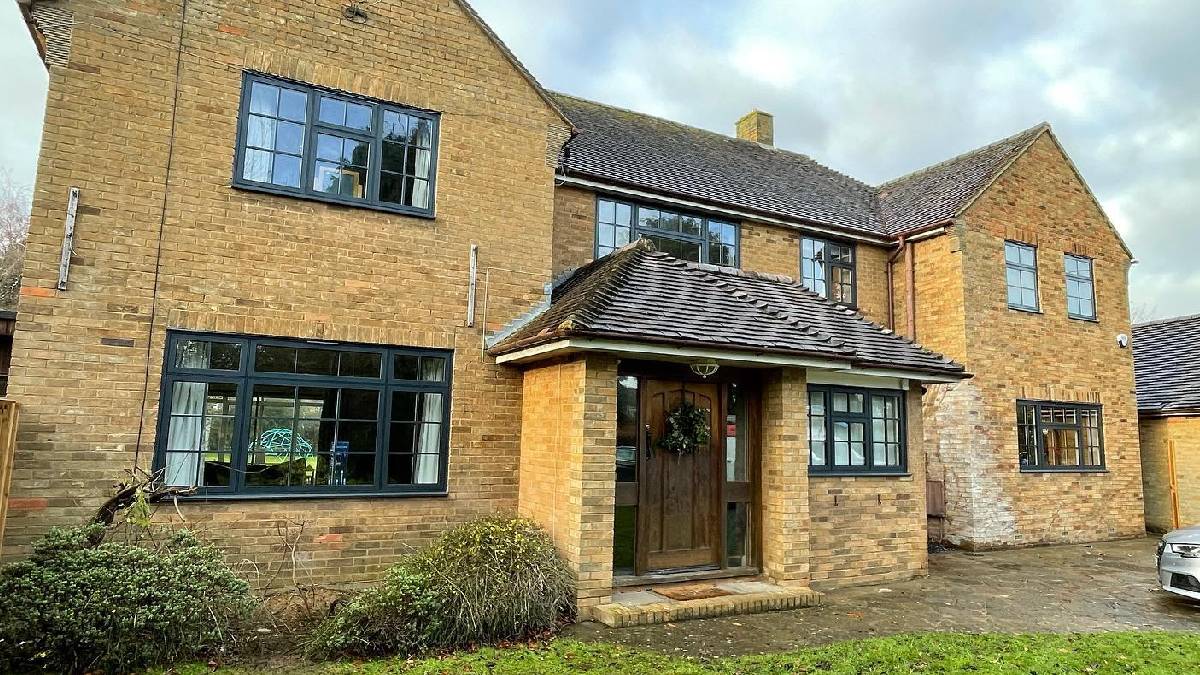 About This Project
We are over the moon with the finished results of this project completed in December 2021, which involved installing windows and French doors in Harpenden for one of our clients. Our client wanted an updated modern yet sophisticated look to their property and enlisted our team to provide their expertise in doors and windows in Harpenden. Our team worked tirelessly to ensure that the project was completed in time for Christmas to meet our client's requirements, even though it was during one of our busiest periods!
In total, our client opted for the installation of 17 flush sash aluminium dual colour windows across the property, one stunning French door combination and one utility door. They selected all of these components in Anthracite Grey, which provided a seamless and cohesive finish throughout.
A range of work was required when undertaking this transformation, from removing all existing creasing tile cills to installing a new brick course under all windows and seven new lintels. The team then installed the new windows and doors as requested. Our client was so pleased with the brand-new look and feel of the property!
If you're interested in installing new windows or front doors in Harpenden, get in touch with our expert fitters today for more information.

What Our Clients Say
"We're so happy with the final results and so pleased we went with CS Windows for our installation! It's been such a dramatic makeover overall; it feels like we're in a brand new house, and we love the sophisticated look and quality of the windows and doors! The team at CS Windows have been extremely helpful throughout the whole process and met all of our needs with no hesitation. High recommend them! "
Michael James
February 2022