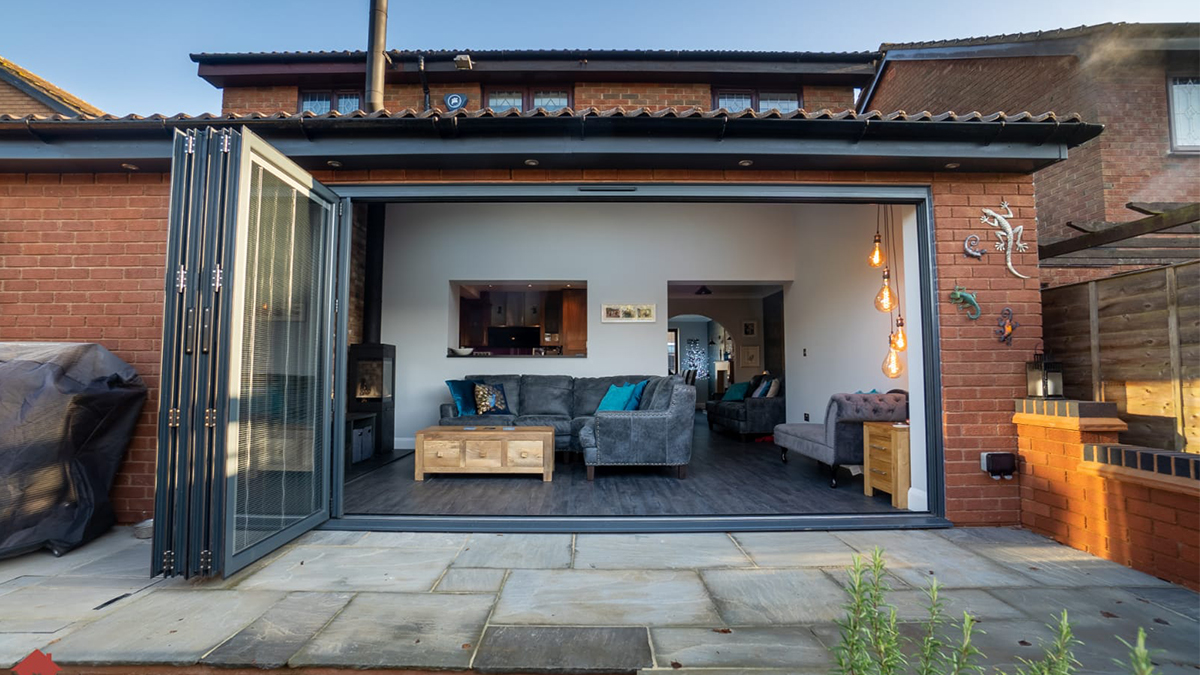 About this Project
A few months ago, the team at CS Windows were a part of this single-storey rear extension in Barton Hills, Luton by Mortimer Construction. Having worked with the construction company on previous home renovations, CS Windows supplied and installed all the glazing products involved in this project with a mixture of UPVC and aluminium glazing systems.
The client was looking to extend their home and create a space that seamlessly transitioned between indoors and outdoors. Mortimer Construction built this beautiful space that was designed to harness the warmth and comfort of indoors while incorporating the openness and earthiness of outdoors. With the brick feature wall and frames of the original exterior windows and doors still left in place, the new sitting area is a peaceful midpoint haven between the garden and home.
To highlight the open and airy feel to the space, CS Windows installed bi-fold doors that cover the entirety of the back wall. When closed, the doors are entirely secure, protect from bad weather and keep in the warmth while not compromising the airy and open feeling. The bi-fold doors fold back all the way, allowing for the whole wall to be completely open to the garden. This is a beautiful feature that will allow the client to experience the al-fresco feeling all year round and enjoy the warmer months in comfort and style.
To emphasise the light and airiness of the room, CS Windows also installed two sky-light windows into the roof. These windows let so much natural light in and really add to the feeling of an outdoor space indoors.
If you are thinking of renovating or updating your home with new windows, doors or any glazing products including conservatories, get in touch with the team today!