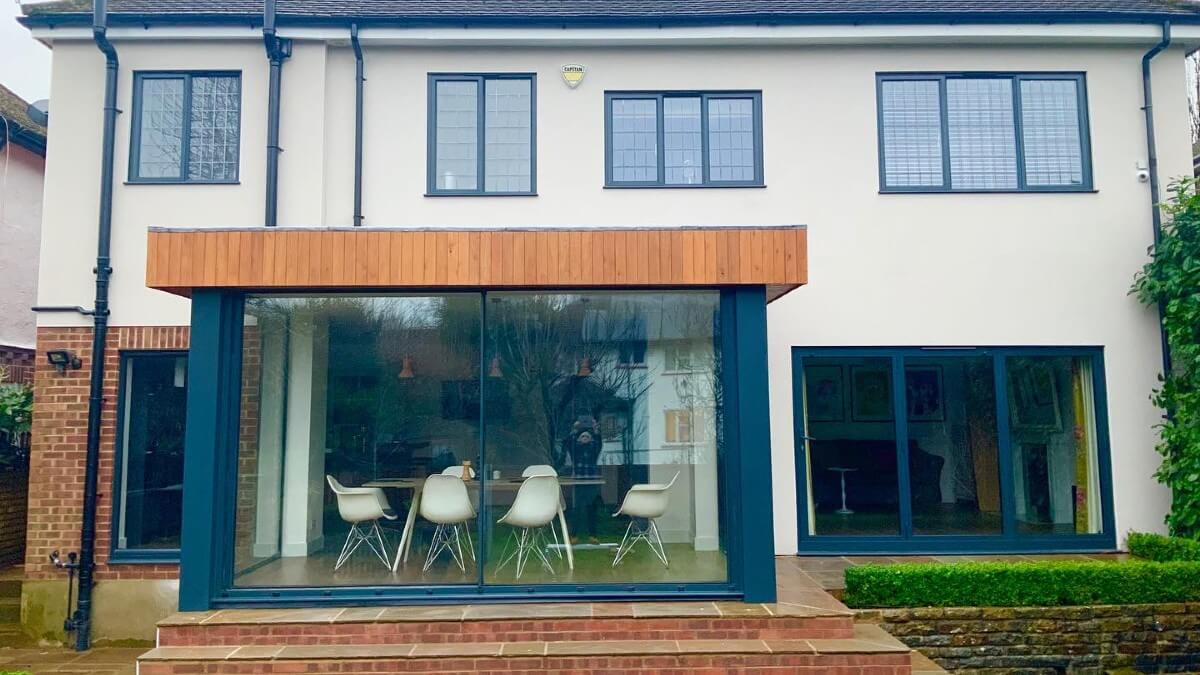 About This Project
Our client first contacted us many months ago interested in our windows and doors in Harpenden. They were in the process of building an extension to the ground floor of their property, so were looking for high-quality and beautifully designed products to incorporate into their home renovation. The new extension would add ample space and light to make the home feel bigger and brighter while modernising their entire property.
After speaking with the team, the client decided to choose a beautiful range of windows and bi-folding doors. These would be installed on both the new extension and existing property, creating a coherent look. Due to the nature of this project, the team were required to liaise with the client and other contractors to ensure that the windows and bi-folding doors were installed at the best possible time. This meant that our team completed their part of the project in stages, helping each step to stay on schedule. The first stage would include installing the windows and doors then after the property had been rendered, we would return for the finishing touches.
On the first visit to the client's property, we installed eight OW-70 aluminium window, one OB-49 slim bifold, two OS-20 slimline sliders with 20mm site line and two large feature picture windows, all supplied by Origin. Together, these added a striking feature to the client's property, creating a bright and airy atmosphere. They also come alongside a 20-year product warranty for our client's peace of mind.
Once the property had been rendered, we returned to the site to install custom made aluminium flashings for the concealed downpipe corners. We also designed a four-piece colour matched aluminium pressing for the corners to create the perfect finish for this stunning glass extension.
This is the ideal example of the premium finish you can achieve on any project using the right products and a forward-thinking approach. Overall, it was a fantastic project to be involved in, and we are so proud of the end product. If you love this project just as much as we do and are interested in our doors and windows in Harpenden, please do not hesitate to get in touch!