After having your conservatory installed by CS Windows, you're probably thinking about what you want to place in your new home addition. Well, there are a number of different ways that you can use your conservatory, and depending on your personal design style, you can make these conservatory ideas your own. Along with the many benefits of having a conservatory, here are just a few ideas that you can incorporate into your newfound space.
Modern Conservatory Ideas: From Rooms To Decor
Whether you are thinking about having a conservatory installed onto your beloved home for additional space, or you have a conservatory that hasn't been used in years and needs a little revamp, thinking about the room possibilities is a great starting point. If you have a young family, moody teenagers or want a space for relaxation, there are an abundance of different uses and ways to design your conservatory.
One of the best ways to gather some style advice and ideas for your conservatory is to head over to sites such as Pinterest. To give you a helping hand, we have formulated a guide for some modern conservatory ideas that can give you the inspiration you need: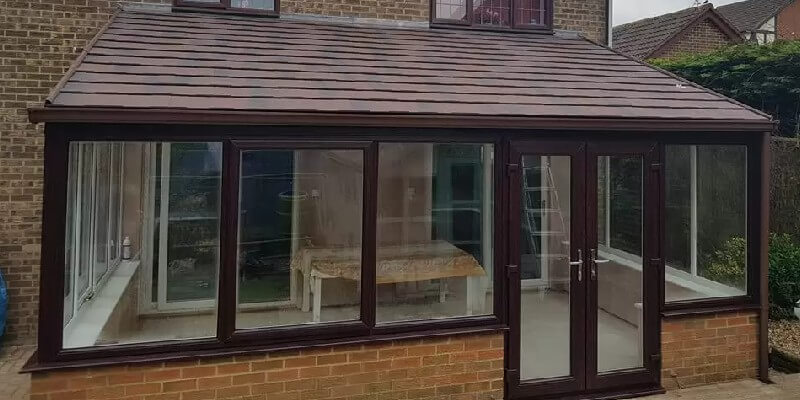 When having a conservatory added to your property, there are an array of benefits that come with it. These benefits not only contribute to the way in which you function around the home, but it also has an impact on the resale of your property and how easy it is to grab the attention of potential buyers. Thinking about these benefits before installing a conservatory will help you to design the perfect home addition that takes everything into consideration. For example, things such as the doors and windows will have an impact on the finished feel and look of the conservatory. Modern bi-folding doors can open up space, allowing light in to give you the opportunity to reap the benefits of natural lighting. Some of the many benefits of a conservatory include:
Bespoke designs suited to your home and style
Adds value to your property
Increases floor space
Makes your home more energy efficient
Cheaper than moving home
Provides health benefits, such as increased vitamin D
If you need more space in your property, but don't want to move out of a beloved home, you should seriously consider having a conservatory. With the array of benefits included along with the opportunity to have every element of the conservatory bespoke, such as the roof, a conservatory is the perfect home addition. Feel free to contact CS Windows for our range of conservatories in Luton and the surrounding areas, and start designing your new space.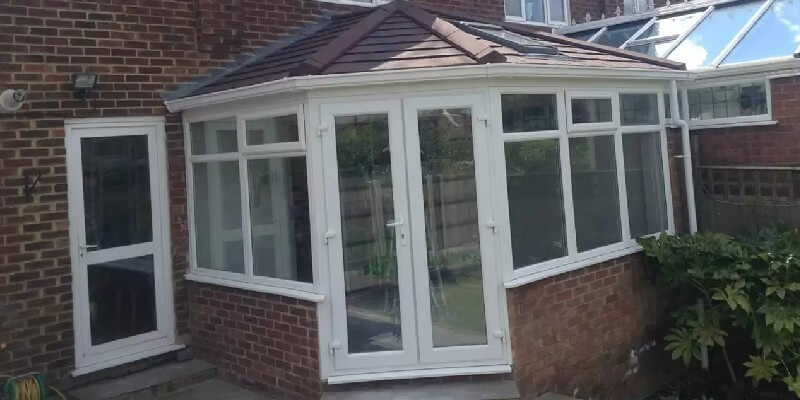 By adding an abundance of space to your home, it allows you to incorporate new conservatory room ideas, whether they extend your existing rooms or allow you to enjoy a brand new dining room. While there are a host of benefits to designing and installing a conservatory, many clients like to first think about what they wish to use the room for. By figuring this out first, it allows you to design your bespoke conservatory to match your requirements in terms of size and shape to fit your chosen features. Take a look below at our top 5 favourite conservatory rooms:
1. Conservatory Dining Room
What better way to wake up and take advantage of the morning by enjoying your breakfast in the light of the morning sun? This will help to increase your daily vitamin D intake, especially if your job requires you to be inside all day. You can have a breakfast bar fitted with matching chrome leg breakfast bar stools. You can also find some design ideas for your breakfast room on Elle Decor, giving you that elegant space to enjoy your breakfast.
Why not double up your space and incorporate a stunning dining area for you and the family to enjoy, or for you to socialise with your guests all year round? The great thing about having your conservatory dining room is that you can still enjoy eating in the sun as the night gets slightly colder. There are many different ways that you can style your dining room and transform your conservatory into a luxury socialising space. Good Housekeeping has a variety of colour palettes and a whole host of refreshing dining room styles and ideas for you to explore.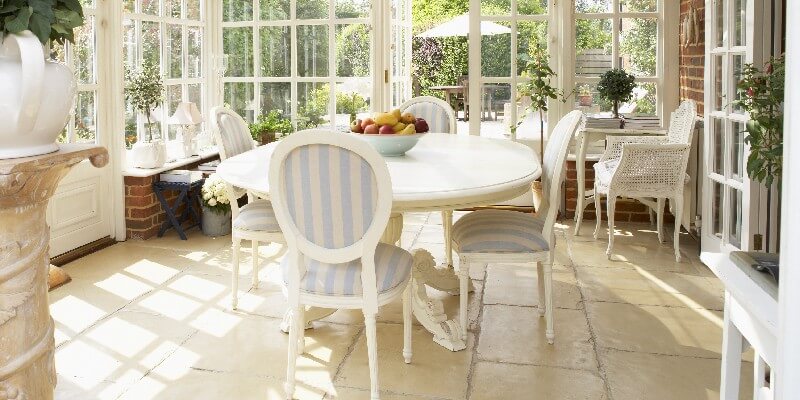 2. Conservatory Kitchen Extension Ideas
If you feel as though your kitchen is too small and some added space would make it feel like the perfect place to invite friends, then considering conservatory kitchen extension ideas could be the perfect solution. You can create an open plan feel by extending the work surface into the conservatory and adding some storage. The extensive supply of glass also gives the perception of a larger space, making it more inviting.
The colour palette that you use can also help to maximise space, giving you a modernised feel through simplistic design. Why not create a striking kitchen extension by using Ideal Home's ideas and making them your own? The possibilities are endless, so you should thoroughly research design styles, furniture and kitchen fixtures before going ahead with the makeover.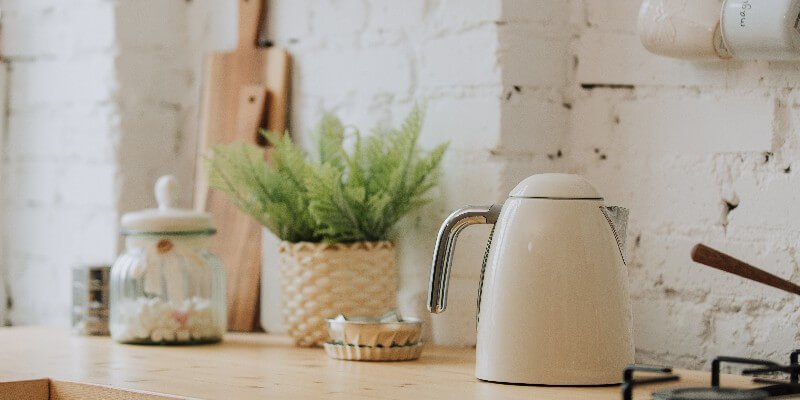 3. Garden Conservatory
Now, having an extended garden may seem like a strange idea; however, by making your conservatory look and feel like the Bahamas, you don't have to be dependent on the sun coming out for that relaxing summer feeling. You can enjoy your conservatory through every season, making it the perfect place for reading a book and closing your eyes for an hour. In the summer, you can open up your bi-folding doors to make the inside of your home feel like part of your garden. Not only will this make your home feel a little more summery, but it will also make it feel more open plan and spacious. For some inspirational garden conservatory ideas on ways to bring the outside in with style, take a look at Homedit's blog.
4. Conservatory Living Room
Even if you already have a living room within your home, designing a conservatory living room can provide you with a tranquil location to read a book and relax. Simple solutions such as adding fake plants can give you that nature and tropical feeling even when it's wet and miserable outside. Freshome has some fantastic ideas of different ways you can make your home feel more relaxing, which can be incorporated into the conservatory.
Another way you can make your conservatory warm is by ensuring that it remains nice and cosy in the winter. You can easily achieve this by adding double glazed windows into your design or replace your existing windows. CS Windows specialises in glazed extensions and provides double glazing for conservatories in Dunstable and the surrounding areas, helping clients create an energy-efficient and safe home.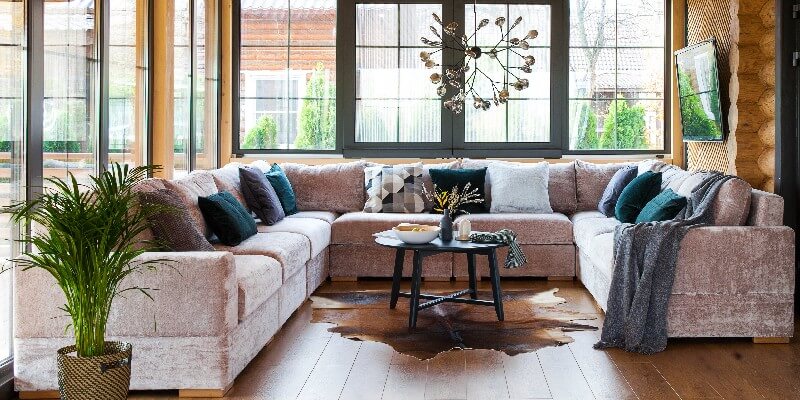 5. Conservatory Games Room
For those with children or grandchildren, creating a conservatory games room or children's play area is an ideal way to make the most of the additional space. By creating a dedicated area for children to play and make a mess, you can reclaim back your relaxing living room, while also keeping the clutter away from areas such as the kitchen, minimising the risk of tripping over toys. Within this room, you can ensure that children can safely play by covering corners of tables and adding storage space for games, toys and crafts.
By having the play area in the conservatory, you can easily encourage children to play outside during the summer. Taking their toys out into the garden is much easier when they're easily accessible, and allows them to enjoy the wonders of nature. You could even try out some fun arts and crafts using things that they find in the garden, by creating a crafts station right beside the door.
One aspect of the conservatory that you may not have considered is the type of furniture that you will incorporate into the space. Surprisingly, your furniture can have a significant impact on how the space feels, making it one of the most important aspects of designing your conservatory. As a conservatory utilises natural lighting, most homeowners decide to incorporate rustic furniture and neutral colour palettes. Whites, creams and beige are ideal for reflecting light out of the conservatory into the summer months while introducing a calm and relaxing vibe into the space.
Whether it is a dining room or additional living room, many choose to add rattan furniture into their conservatory to bring a hint of the outside garden into the home. This is ideal for creating a beautiful transition for the home into the garden. You can purchase garden furniture from dining sets to sofas and decorate them with bright or soft colours to add a homely feel to the space. We would recommend trying to avoid glass furniture inside your conservatory, as this could cause the natural light to reflect across the room and make the space feel too hot in the summer months. For further advice on conservatory furniture ideas, why not take a look at Holloways handy article?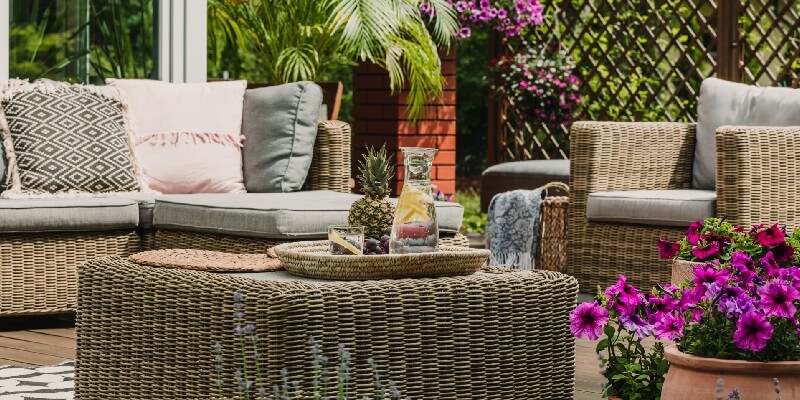 After having your conservatory built by CS Windows, it is then time to think of some conservatory decor ideas to bring the space to life. While you want to ensure that you maintain your aesthetic, it is also important to ensure that your conservatory is the perfect location to relax or socialise. Take the purpose of your room into consideration when thinking about colours and accessories. For example, a social dining room, may require bright colours and gold finishes to add a luxury touch and feel to the room. On the other hand, a living room could introduce bright colours or pastel tones through pillows while maintaining a calming ambience through neutral furniture. The great thing about opting for neutral colours or those that never go out of fashion is that you can add your own little quirks through the abundance of accessory opportunities; these include pillows, rugs and even plants or pictures. Love Property has a host of conservatory decor ideas for you to scroll through and take inspiration from.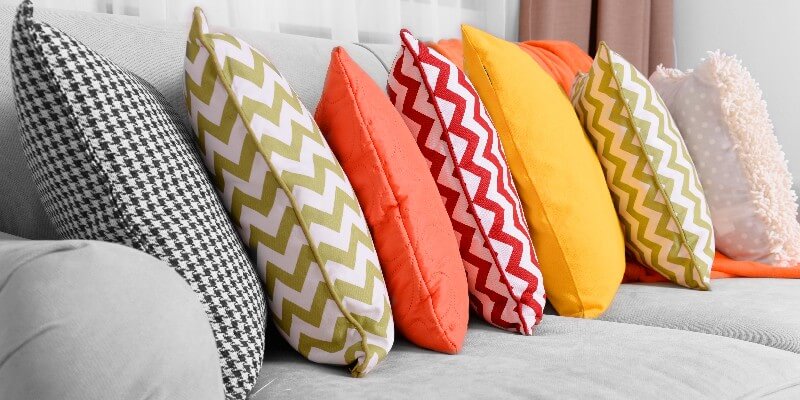 Transform Your Home With A Conservatory
These are only some of the many conservatory ideas that you could use and incorporate into your home through our bespoke design and installation services. If you would like to know more about how a conservatory can be designed with your room choice in mind, then contact the CS Windows expert team. Our team has a wealth of knowledge in providing everything from conservatories and doors to double glazing and high-quality windows in Luton, so we can help you to design a space and home that epitomises your style and requirements.