Opting to extend your home and maximise on living space is an incredibly exciting prospect. However, with so many fantastic options now available, it can prove somewhat tricky to determine which room type would best fit your requirements. Nevertheless, there are a few property renovations that remain popular amongst homeowners, the leading choice being building a conservatory or orangery.
Having spent many years specialising in conservatories, windows and doors in Harpenden and the surrounding areas, by far the most common question we are asked by clients is, "what's the difference between a conservatory and an orangery?" At first, it does appear as if the two are almost identical, but there are a handful of key differences which will help you to choose the best-suited route.
A Comprehensive Guide To The Difference Between Orangery And Conservatory
There are many factors that can influence your decision when making any major update to your home, such as property type, budget and lifestyle. Ultimately, you must be able to safely say that you have made a worthwhile investment, meaning that creating a space for all of the family to enjoy will be vital.
If you are in the first stages of planning your extension, then now is the perfect time to research whether you would like a conservatory or orangery. To aid your decision, we are going to compare styles, elements and designs, covering answers to the following questions: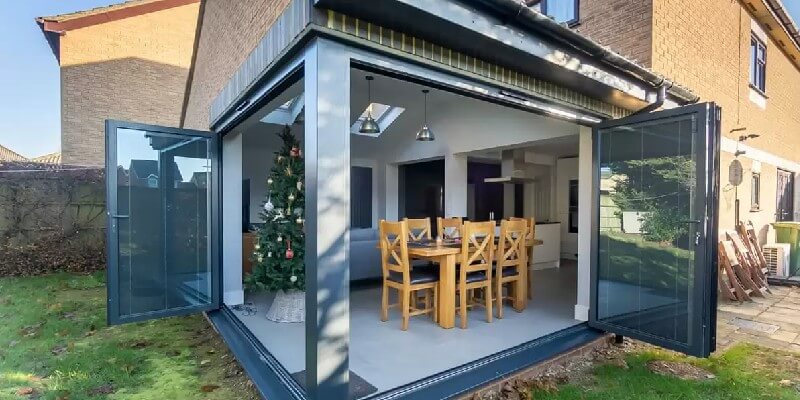 Dating back as early as the 17th century, orangeries were often used as a sign of wealth, featured in the most lavish of period properties. But what is an orangery? Their purpose was to protect the thriving citrus trees (hence the name orangery), creating a barrier between the plants and adverse weather conditions. While the first orangery was designed in Italy, taking centre stage in their Renaissance Gardens, it wasn't long before the unique architecture reached Britain. Both Kensington Palace and the Royal Botanic Gardens in Kew adopted the orangery approach. The Kensington Palace orangery was used not only to grow citrus trees for Queen Anne but also to host afternoon tea. The Royal Botanic Gardens in Kew, on the other hand, was named the largest greenhouse in England. Thanks to the delicate lines, timeless design and striking features, the orangery quickly became a 'must-have' in Britains most luxurious mansions.
Nowadays, the orangery remains a popular home addition, best suited to more traditional-style properties. Featuring a brick base with a flat roof and a large-scale roof lantern placed in the middle, the design most definitely adds a touch of class. No longer is an orangery a place to support plant life, but instead, an all-year-round living space. The orangery is often described as a balance between a conservatory and a single-storey extension, combining elements of both. This means that the room type possibilities are endless, whether you create an extra living room or something a little more unique such as a games room.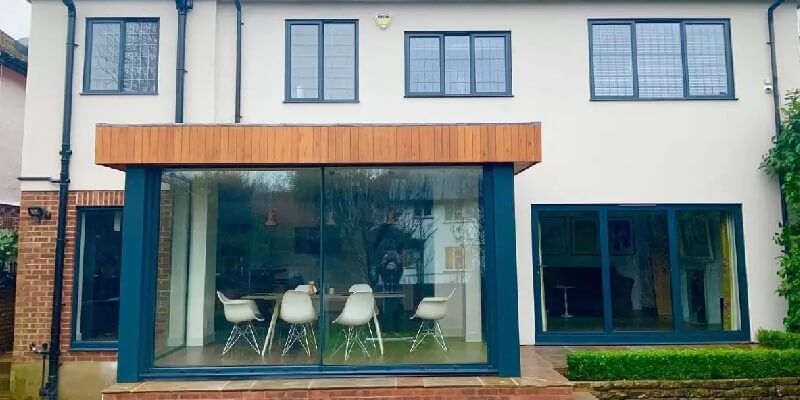 Now that you know what an orangery is, let's answer 'what is a conservatory?'. As a form of 'by-product' of the orangery, the conservatory dates back more than 300 years. Unlike the orangery, conservatories were designed to protect potted plants as opposed to solely homing citrus trees. While the first British conservatory was built for the Oxford Botanic Garden, by 1825, the Royal Family had requested for four to be added at Buckingham Palace. Although these, unfortunately, are no longer a feature of the palace, one particular conservatory, the Architectural Conservatory, is now available to visit in Kew.
While the concept of a conservatory makes it a form of a sibling of the orangery, the solid brick structure is swapped for large-scale windows and doors. Instead of a flat roof, the conservatory features a fully-glazed, pitched alternative. Together with the additional windows and doors, the pitched roof allows natural light to be significantly enhanced. The typical design of a conservatory will feature a glass roof that covers around 75% of the entire roof, accompanied by walls created from 50% glass. This makes it vital to ensure that you put in place measures that can keep your conservatory at a steady temperature, preventing it from overheating during the summer, in particular.
There are several simple, cost-effective ways to keep your conservatory cool during the warmer months; however, if you already have one built, then your best option is to replace the roof. Our team have many years of experience in roof replacements for conservatories in Harpenden and the local areas, using Guardian tiling to improve insulation. This is by far the most effective way to not only make your conservatory usable all year round, but also minimise condensation and keep the room energy efficient.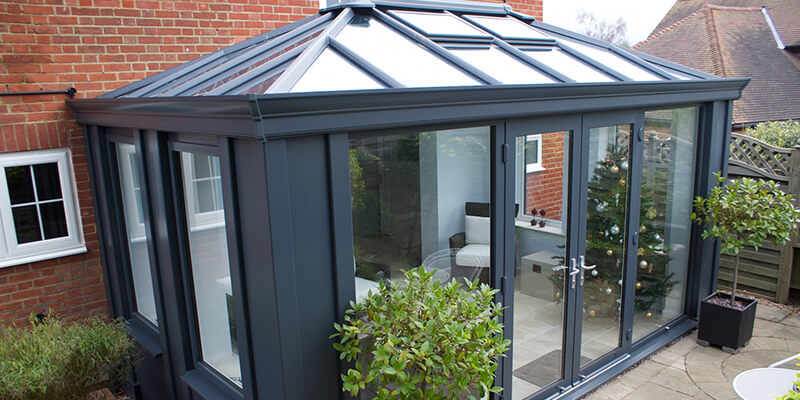 When considering extending your living space through the addition of an orangery or conservatory, it is imperative to determine which option best aligns with your requirements. Although there are many similarities between the two, there are also various differences, which make them better suited to specific types of homeowners. Here we answer the question, 'what is the difference between a conservatory and an orangery':
The Design
If you are hoping to maximise natural lighting, creating a bright, airy and spacious room, a conservatory would be ideal. Nowadays, thanks to the advancement in architectural designs, an array of conservatory styles are available. For a traditional aesthetic, an Edwardian or Victorian style would be the best route. Whereas, for a contemporary new-build property, we would advise a more modern alternative such as a gable or lean-to. Conservatories are primarily used as a dining room or additional sitting room due to their open-plan approach.
For those who would like to increase living space, but would prefer a more private approach to design, an orangery would be the most practical option. Featuring fewer windows and more brickwork, an orangery creates a solid space with just enough natural light to keep the room bright. While, as mentioned previously, a conservatory features at least 75% glass roofing and 50% glass wall, an orangery will always have significantly less than these percentages. It is for this reason that many homeowners convert an orangery into an office or playroom.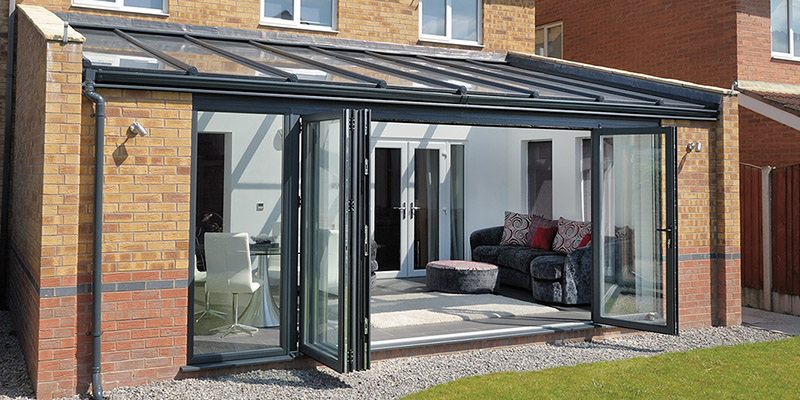 The Construction Process
The foundation of a conservatory and orangery remain the same. Both are constructed with a solid concrete foundation, which is layered with a brick base – after this stage, the construction process begins to differ.
When constructing an orangery, the brick base will continue to be built-up, creating pillars which will act as a support for the roofing. Most orangeries are designed with a perimeter flat roof, which is then broken up in the middle with a large central roof lantern. Due to the rustic feel of orangeries, they are most commonly built with timber and feature bi-folding doors.
Conservatories, however, feature complete floor-to-ceiling frames, which are often designed using uPVC. uPVC can be installed in a variety of colours, but most commonly white, which makes conservatories a contemporary alternative to an orangery. The roof is then pitched with large glass panels. To ensure that plenty of light can stream through, patio doors and large-scale windows are also often incorporated into the design.
Having spent many years installing windows in Harpenden and the surrounding areas, we would always recommend ensuring that all glass on your conservatory or orangery is complete with double or triple glazing. This is vital in making sure that your home is energy-efficient, and the maximised glazing will not lead to a significant increase in your bills. Double and triple glazing also helps to improve security and property value while also reducing noise disturbances.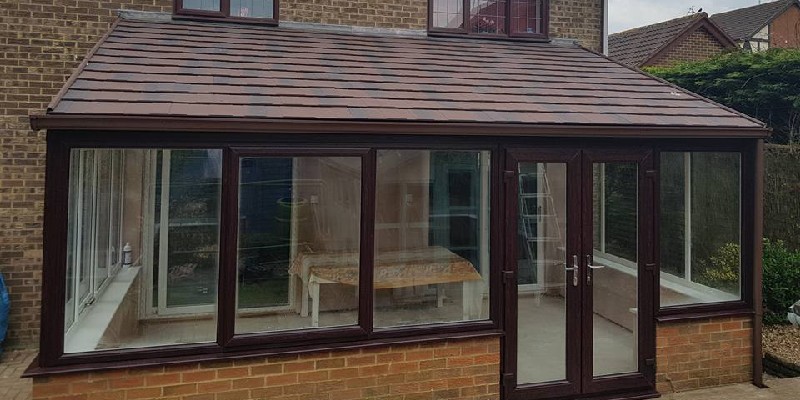 The Price Tag
Similarly to any other home renovation, the price of conservatories and orangeries vary depending on your requirements and property specification. On average, orangeries do tend to be slightly more expensive based on the complexity of the design. They require additional materials, along with extra construction time, which can cause expenses to build up quickly.
On the other hand, conservatories are a little more straightforward to design and construct, which means that they remain incredibly versatile and easy to customise. You are able to tailor every component of your conservatory to meet the needs of you and your family, without a hefty price tag.
At CS Windows, we always spend time understanding the requirements of clients before going ahead with the design of their conservatory, including the budget. As specialists in modern, Edwardian and Victorian conservatories, we always strive to bring your vision to life. This means that if you are hoping to keep costs slightly lower, we will advise ways that you can alter your conservatory to fit within your price bracket without compromising on quality.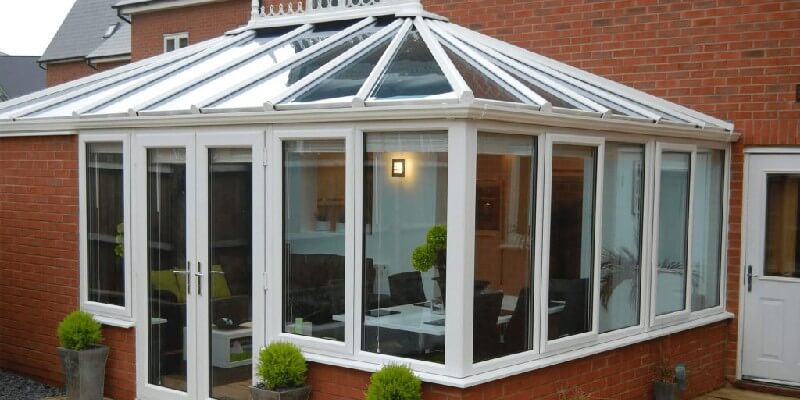 What Design Will You Choose?
Having familiarised yourself with the key differences between the orangery and conservatory, we hope that you now feel more confident in which option best suits your home. It is imperative always to consider aspects such as property specifications, available space and budget before making any big decisions. A conservatory or orangery is a significant investment, so make sure that it's handled with a lot of consideration!